Blog: Staying active keeps me motivated
As the sport and activity sector get ready to open its doors again, Activity Alliance remains committed to ensuring disabled people can be and stay active. We are especially mindful that there are many disabled people and people with long-term health conditions who currently feel isolated and less active. Our blogs explore the different ways disabled people are moving and staying active.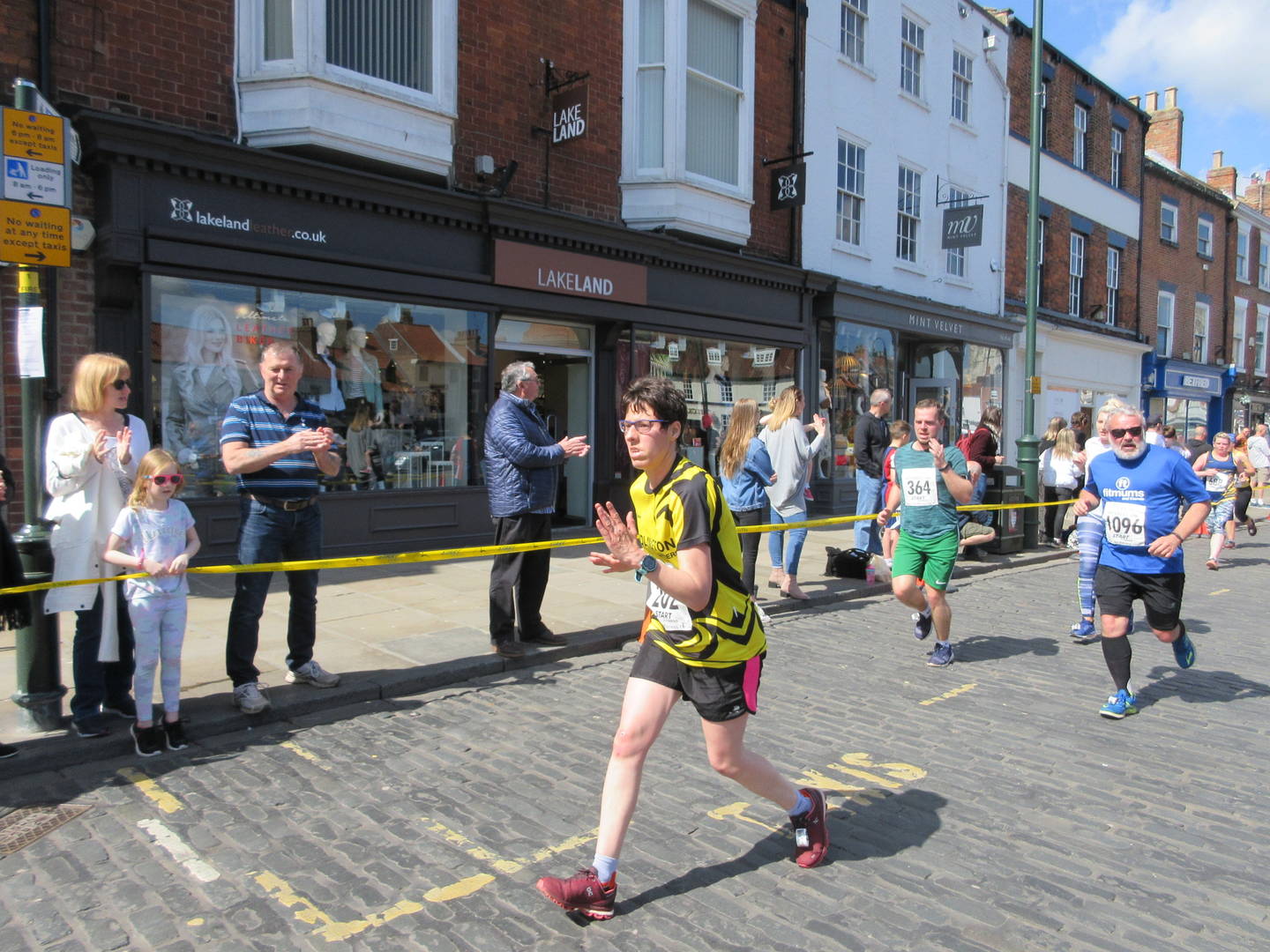 Until the sport and activity sector opens back up, there are many ways to safely continue enjoying an active lifestyle. This includes adapting activities so everyone in the household, disabled and non-disabled, can take part together, or on their own. We'll be sharing experiences of disabled people and how they are staying active.
Today we hear from Nicola. She tells us how staying active keeps her motivated and benefits her mental health.
Nicola's blog
Hi I'm Nicola and I live in East Yorkshire. I exercise a lot. I run with the local running club, Bridlington Road Runners, and train twice a week. I also participate in races up to 10km. I go swimming at the local leisure centre and during the summer I hire a tricycle along the seafront from the All Ride cycle scheme.
Since lockdown, I have managed to run outside and do virtual races led by the club. I've also done PE with Joe Wicks. I have an exercise bike and my parents have a treadmill I use too. I find the treadmill difficult; I have cerebral palsy so I struggle to maintain my balance. I write down yoga exercises off the internet and practice them too.
I have my own home and the garden was a mess when I brought it. So, my mum and I have been planting and landscaping the garden. This has been good for keeping my body moving too.
I really enjoy staying active as it helps me stay motivated. I exercise on my own but I get support from my mum, dad and sister. When doing virtual races, the running club really supports each other through our Facebook page.
I have a part-time job so I'm hardly at home much. When lockdown was announced I was worried about my mental health and boredom. Staying active during this period has benefited me enormously as it has kept me feeling positive.
My advice to other disabled people who want to get back into activity, or start, is - do what you can. Go for a short walk, even just down the road and back. Try out PE with Joe Wicks. You may not be able to do all the exercises but you can easily adapt them. There are lots of ideas on YouTube, and you can Google exercises too. I know my local leisure centre in East Riding are doing some classes through their Facebook page. They are giving exercise ideas for people for all ages and abilities. Yours might be doing that too!
Follow Nicola's being active journey via her Para Nic Runs blog.
Support on staying active
As the sport and activity sector make plans to open back up, there's lots of ways to stay active at home. If you are not as active as you would like to be or you know someone who isn't, we have complied a list to support you to be active in and around your home. Visit our get active at home page to find a list of exercise advice, workouts, videos and activity guides for disabled people.