Blog: "I'm fitter now"
Our latest monthly blogs explore how organisations and disabled people have returned to play. Our first blog comes from mountain climber, James Rose. He tells us about his experience of returning to exercise after recovering from coronavirus (COVID-19).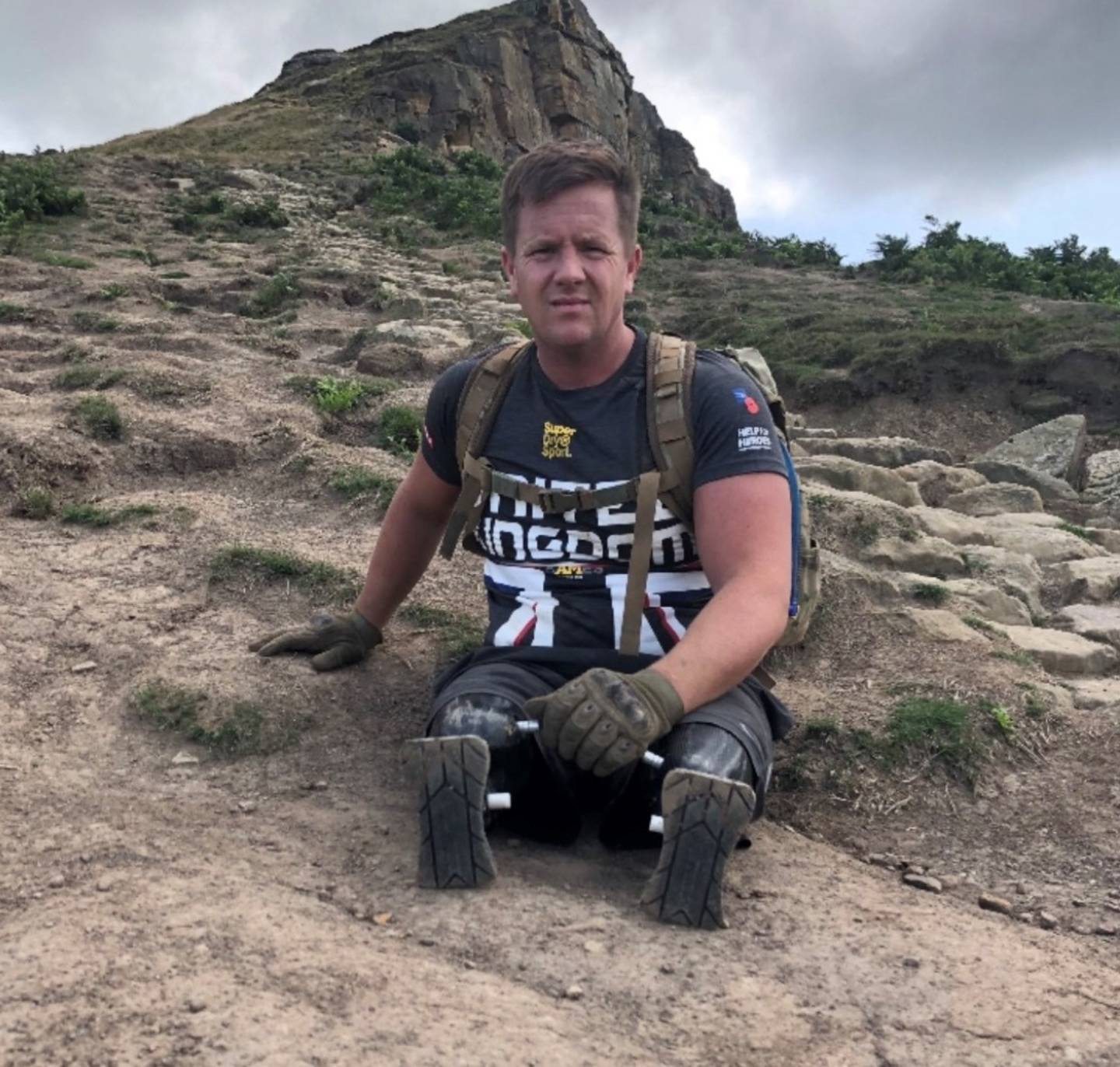 James's blog
Hi, I'm James and I am the first double above knee amputee veteran to climb Kilimanjaro unaided, on prosthetic legs.
I live in Middlesbrough and I exercise daily. This is on a rowing machine in my garage or doing a CrossFit workout. My mountain training involves heading out into the countryside as that's the only way I can fully prepare for it really. I like going to the Lake District and a few local spots.
During lockdown I didn't really adapt my exercise routine. I did start to include more bodyweight exercises. I adapt them as necessary.
I contracted coronavirus (COVID-19) while in lockdown. The most challenging part of returning to exercise afterwards was finding my motivation again. COVID-19 made me feel really tired and weak.
It took me about four weeks to get back to where I am now in my fitness. My relationship with exercise hasn't really changed. I'm quite mentally strong in that sense.
As soon as I could, I went back straight into training with the same mindset. I was sceptical because of feeling weak but my fitness levels are at a good level now. I'm out training on the mountains again and walking on my prosthetics.
I'm also rowing 10km. My 10km time has come down significantly, I'm really happy with my progress so far. I'm currently training six days per week. If I've been out walking, I sometimes train twice a day, and get another session in on the rowing machine.
I would say I'm fitter now than I was before COVID-19. That could be because of the volume I'm doing. Being active benefits my mental health, as well as my weight. Equally important, it also help me gain strength, which is always good. But my main motivator is doing it for my mental health.
James exercising in his garden doing bench presses with his wheelchair
I have a big challenge coming up next year - I'm climbing mount Toubkal in North Africa! I'll need to up my training soon for that.
It's been second nature to me to get back into mountain training after COVID-19. I love getting out walking with my prosthetics. Or even going for a push in my chair, which I do most days. I really enjoy it. And that's my advice for getting active – if it's something you enjoy doing, you're more likely to keep at it.
Information about LimbPower
LimbPower is a national charity which supports amputees and individuals with limb impairments on finding the right sport or leisure activity for your ability. Find out more by visiting LimbPower's website. LimbPower formed a team of eight amputees to climb Kilimanjaro, around the same time as James. Read more about this story.
Support on staying active
As the sport and activity sector continues adjust to a new normal, there are lots of ways to continue to stay active. If you are not as active as you would like to be or you know someone who isn't we have complied a list to support you to be active at home.
Visit our get active at home page to find a list of exercise advice, workouts, videos, and activity guides for disabled people.
For general advice about becoming active, visit our get active page.