Activity Alliance Chair reviews impactful year at virtual AGM
Activity Alliance's Annual General Meeting (AGM) took place on Tuesday 6 October 2020. Chairperson, Sam Orde, welcomed members, partners and charity supporters to the virtual event. We encouraged attendees to sit back and enjoy as the Activity Alliance team outlined some of our key achievements for the year 2019-20.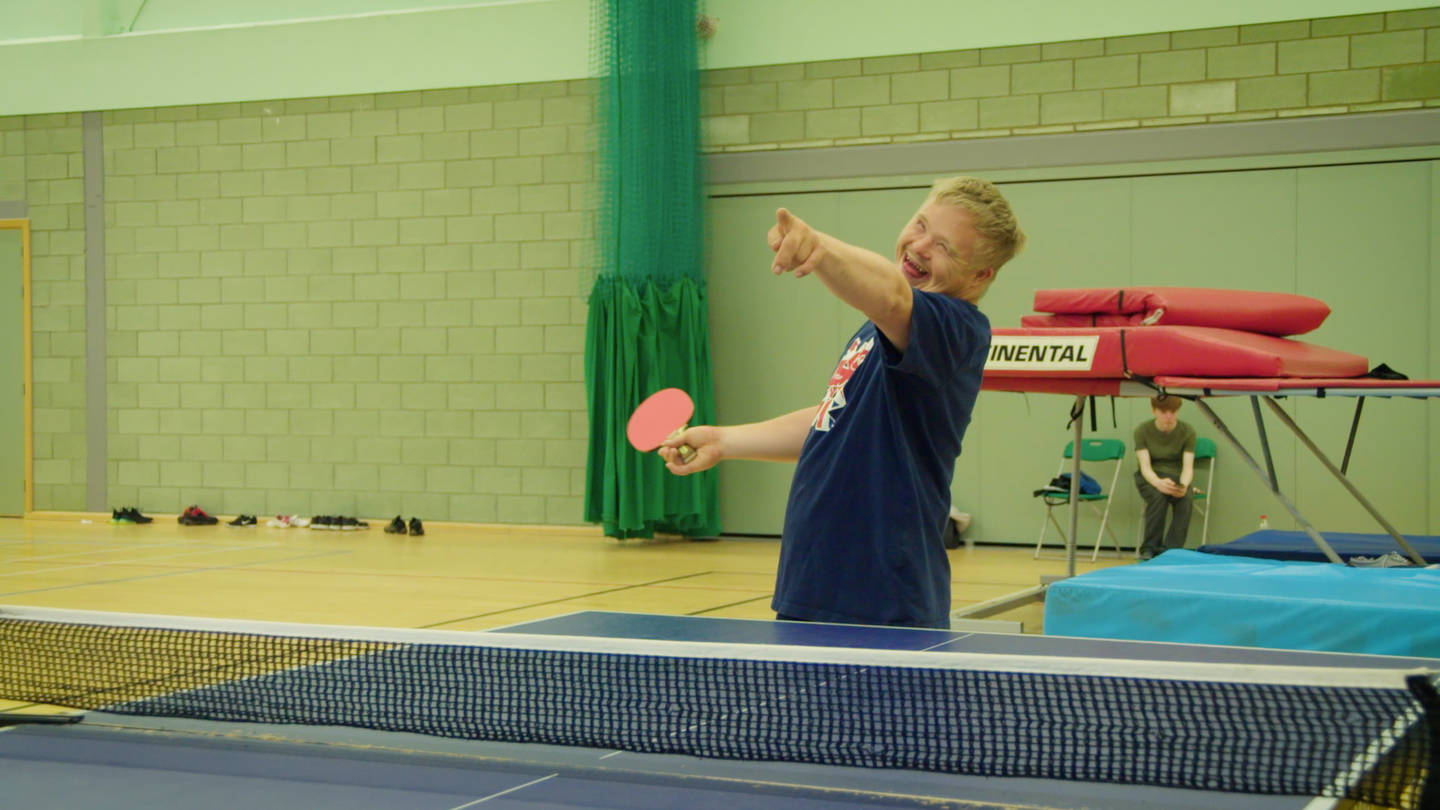 Chair, Sam Orde, and Chief Executive, Barry Horne, got proceedings underway with a warm welcome and acknowledgement of the attendees' fantastic work. They highlighted in particular, the innovative and accessible solutions that continue to emerge during the coronavirus (Covid-19) pandemic.
Among the agenda items, we presented this year's Impact Report. Speaking about another successful 12 months for the charity, Sam said:
"This year, we have worked with a wide range of organisations, across many sectors, to increase disabled people's opportunities to be active. Key to this has been collaboration with our members, funders and partner networks. In this report, you will find examples of how we have been tackling the inequalities that exist for disabled people.
"By the end of 2019, we began to see signs of progress with an increase in disabled people's activity levels. But there is much more to do to close the unjust participation gap between disabled and non-disabled people."
Chief Executive, Barry, paid tribute to staff and partners for their hard work. He said:
"I would like to take this opportunity to say thank you to Activity Alliance staff and Board members, our member organisations and wider partners for your dedication and support this year."
Barry also outlined how the charity plans to move forward through this unprecedented time with greater determination to make a difference to disabled people's lives. He said:
"From 2020-21 we will tighten our focus to achieve a new single long-term vision: Fairness for disabled people in sport and activity.
"We will make that change within a generation by embedding inclusive practice into organisations and changing attitudes towards disabled people in sport and activity."
The AGM also acknowledged changes to our Board of Trustees, with one new appointment and two current members stepping down after successful terms with the charity.
We said thank you and offered our best wishes to Maria Palmer and Tracey McCillen, who enjoyed their final AGM as Activity Alliance Board members. Both will still be in close contact with the charity, Maria as a passionate advocate and Tracey as a member, through her role as Chief Executive of the UK Sports Association for People with Learning Disability (UKSA).
After a successful vote, the Nominations Committes was delighted to confirm the appointment of Lucy Moore to the Board of Trustees.
Lucy is a sport development and coaching specialist with lived experience of disability. She has carved out a successful career in the sport sector focused on coaching and talent development and is presently the Head of Professional Workforce at Sport England. Passionate about people and sport in equal measure, Lucy is also currently working towards a PhD in sports sociology and sports policy making. Lucy's personal values align closely with Activity Alliance's ethos and she is looking forward to championing inclusion across the sporting landscape in this new Trustee role.
View Impact Report 2019-20
Our annual Impact Report is produced in two formats. An accessible PDF edition (suitable for printing) and an online impact report page on our website. The online format enables readers to relive our successes this year in more detail.
Click here to view our online Impact Report 2019-20
Download Impact Report 2019-20 accessible PDF document (file size 4MB)