Blog: "I now feel stronger in every way possible."
Our latest monthly blogs explore how organisations and disabled people have returned to play. We hear from Miranda, founder of Adaptive Yoga LIVE, and how her online adaptive yoga classes were borne out of the urgent need to support disabled people during Covid-19.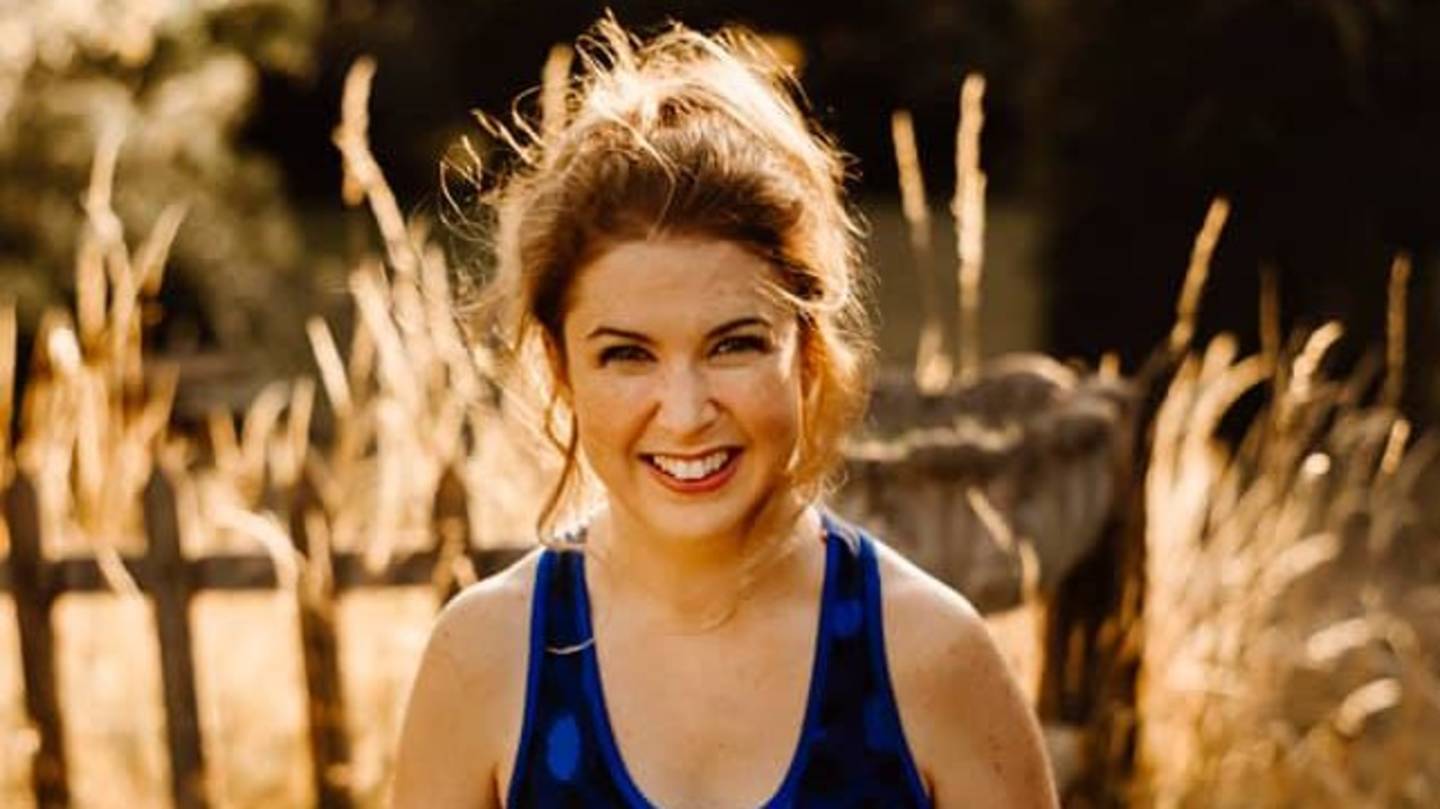 Hi, I'm Miranda, I live in London, and I am the founder of Adaptive Yoga LIVE.
Adaptive Yoga LIVE supports disabled people by providing free, online adaptive yoga classes, three times a week. Adaptive yoga is designed to make yoga more accessible. Especially for people with physical impairments, or health conditions.
Adaptive yoga teaches you to use the mind to bring awareness to the body, through physical postures, partnered with the breath, and meditation practices. Classical yoga postures are adapted, with the use of props, and chairs. The emphasis is on the experience within each yoga pose - not the student's physical accomplishments.
Adaptive Yoga LIVE was created for disabled people in response to Covid-19. Knowing that lockdown would see a variety of at-risk individuals forced into self-isolation, for months on end, an urgent response was needed to support their physical and mental health during this time.
Disabled people face isolation daily - whether it's through fatigue, inaccessibility to places, or social exclusion. If this pandemic has taught us anything, it's that isolation is soul-destroying. That is why I decided to broadcast free online classes to help unite the disabled community during these difficult times. Our goal is to bring disabled people together through yoga.
Our students have a wide range of health conditions. I, myself, have had Rheumatoid Arthritis since the age of two. So far, I have had 10 joint replacement surgeries, and years of physiotherapy. Before finding yoga, I felt constantly at war with my body, my body was attacking me, it was my enemy.
Through 40 years of operations, rehabilitation, and medication my focus was only on managing my disease. After multiple surgeries and learning to walk again (several times over), I had become very aware of my body in space. I needed to protect it. Falling would mean more time in hospital. I became so in tune with my body, even, to the point of craving food which would help reduce my inflammation. I thought I knew my body inside and out - until I discovered adaptive yoga. At the age of 42, I realised my 'relationship' with my body, had only just begun!
Yoga, for me, was about crafting a new healing, accepting, and loving narrative around my own body image. I no longer judged myself - or compared myself to non-disabled people. I gained a newfound love for my body and a love for myself. Yoga shows you a way of re-inhabiting the body, with greater harmony and ease, no matter how painful the body may feel. For me, learning to live with the body rather than fighting against it, was truly the path to a richer, more satisfying quality of life.
I now feel stronger in every way possible. For the first time, in my life, I started openly talking about my disability and referring to myself as disabled. I finally feel free. And this is what I want to give back in our adaptive yoga sessions.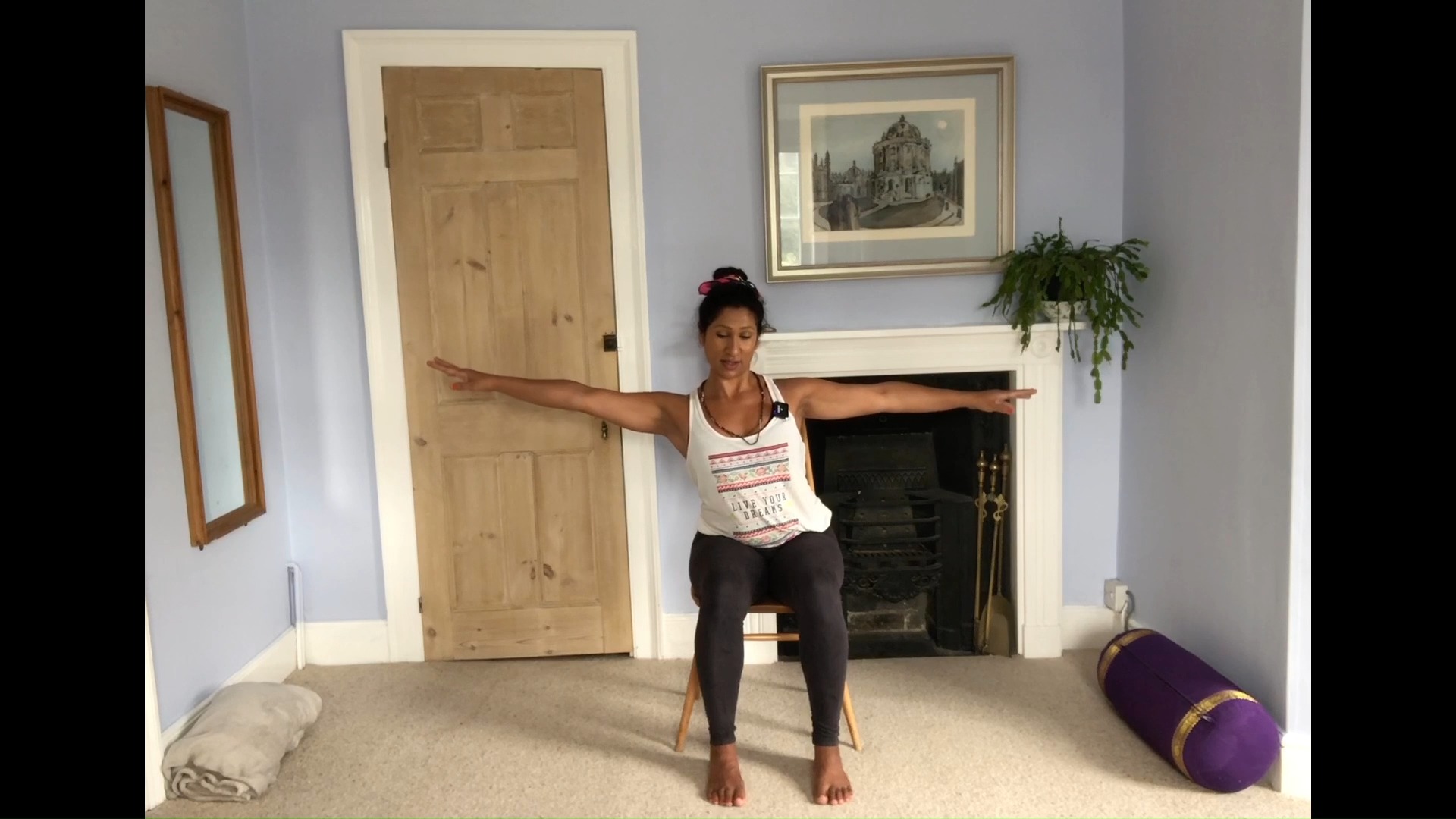 (Image caption: yoga teacher, Basma Gale, teaches a Monday class.)
Since our sessions 100% of our students say they feel more relaxed after the practice.
We took on traditional methods to get our message out to disabled people during lockdown. We reached out to journalists and have been fortunate to have been featured in many publications. We have also formed partnerships with charities like Disability Sports Coach - this has helped spread the word.
I can proudly say we have had nearly 600 people register on our website since our launch in April. We have had wonderful feedback on our 60 classes so far. Here's a testimonial from one of our students, Ella Palmer-Jenkins (age 40):
"I have Juvenile Chronic Arthritis since I was a child and due to this, I have a great deal of health anxiety. I have also been shielding during the current pandemic, due to this life has felt overwhelming and painful at times. I found Adaptive Yoga LIVE about a month or so ago and it has been a total life changer for me. The videos provide me with a regular way to have gentle exercise, and to my own ability both physically and mentally. I couldn't thank you all any more. I am now a devoted follower. Thank you."
Covid-19 has presented us with challenges along the way, especially in maintaining and encouraging disabled people's activity and wellbeing levels. With new environments can come new barriers for disabled people, especially as we learn to adapt to new circumstances of participating in virtual classes. Disabled people are having to learn new tools and technologies to manage with the transition to online learning. We had to make sure our classes were available on platforms that people already knew how to access such as Facebook and YouTube. We are now creating an e-book to show people how to get onto Zoom including the accessibility features!
The most positive experience of lockdown for Adaptive Yoga LIVE so far has been receiving the Points of Light award from the Prime Minister. The award recognises outstanding individual volunteers - people who are making positive changes in their communities and around the world.
I have to say, the future looks bright for Adaptive Yoga LIVE, and we have got some exciting things coming up. For one, we will be launching online retreats. This is all about bringing our students a programme expertly designed to help them break past the most challenging hurdles in chronic pain recovery.
We'd love to welcome more students to our free adaptive yoga classes. You can join in online at adaptiveyogalive.com, on our Facebook page, or on our YouTube channel. The free classes are running on Mondays, Wednesdays, and Sundays at 3pm – we hope to see you there!
Support on staying active
As the sport and activity sector continues adjust to a new normal, there are lots of ways to continue to stay active. If you are not as active as you would like to be, or you know someone who isn't we have complied a list to support you to be active at home.
Visit our get active at home page to find a list of exercise advice, workouts, videos, and activity guides for disabled people.