CP Sport and LimbPower launch Virtual Challenge Series part 3
National Disability Sports Organisations, CP Sport and LimbPower have come together once again to support disabled children and adults to move more and keep active. Today, to mark International Day for Disabled People, they launch the third installment of their Virtual Challenge Series.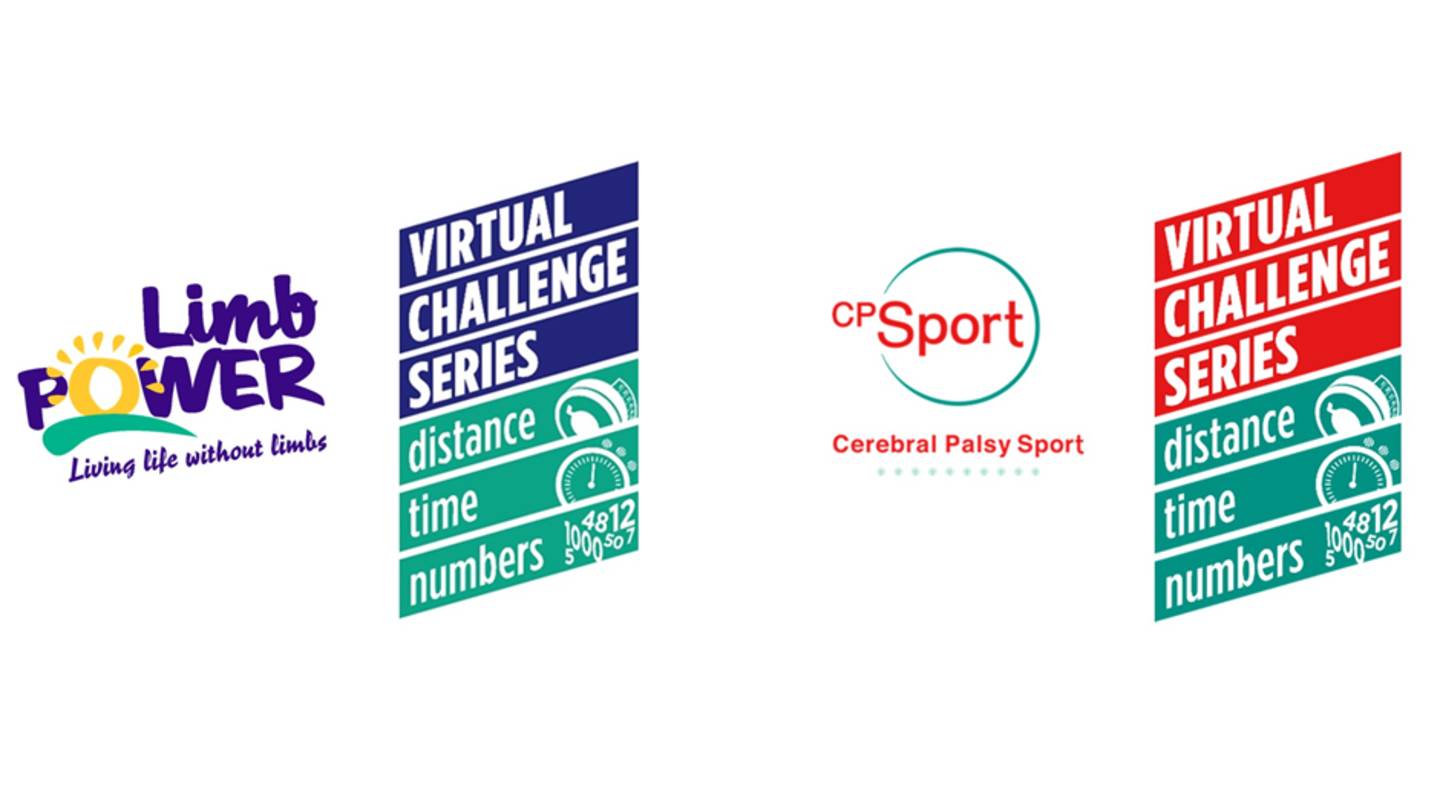 The Virtual Challenge Series encourages disabled children, young people and adults to get active with their families. The event offers support and encouragement, as well as goals and rewards for completing challenges along the way.
Disabled people - one billion people across the globe - are one of the most excluded groups in our society and are among the hardest hit by the COVID-19 pandemic. These virtual challenges have been a lifeline for community members looking for ways to engage in activity.
Sport England's most recent Active Lives Adult Survey has revealed the number of inactive disabled adults with three or more impairments or health conditions increased from 45% to 56% during the initial months of the pandemic. Coronavirus has significantly exacerbated some of the challenges disabled people already faced in their daily lives.
It is well recognised that physical activity is vital for people with a physical impairment as it improves mobility, supports mental health and reduces the risks of developing other long-term health conditions. Being part of a community also has a positive impact on mental health and this is especially important for individuals who are self-isolating and shielding.
Kiera Roche, LimbPower CEO said:
"The community element of the Virtual Challenge Series has been incredibly important during this pandemic with members who are self-isolating or furloughed being able to connect with and support each other while they engage in physical activity. It has been wonderful to see community members coming together and supporting each other, especially on the challenging days or when things aren't going to plan and participants need a boost."
The Virtual Challenge Series was developed by CP Sport and delivered in partnership with LimbPower to provide a virtual but social event to encourage physical activity close to or at home.
It consists of three consecutive participation events in the series each with a different theme. CP Sport and LimbPower are running the challenges in parallel. Challenge one - Distance and two - Time are now complete.
Challenge three is Numbers and runs from 15 December 2020 to 15 January 2021.
Entries are now open and everyone can get involved. Participants set their own targets based on the theme of Numbers for example challenge yourself to 10 reps of these adapted Christmas themed exercises - star jumps, christmas tree, sleigh-bell swings, reindeer kicks, overhead press-ents and snow angels.
During the challenge, participants are given access to exclusive interactive workshops with expert coaches and presenters. As well as ongoing support from CP Sport and LimbPower and they can join the virtual social community through our dedicated Facebook group. On completion of the challenge participants will receive a certificate, medal and t-shirt.
48 participants have already signed up to take part in all three challenges and entries are now open for challenge three. Everyone is welcome, all ages and all abilities.
The registration fee is £12.50 (£10 for members of CP Sport or LimbPower). Participants can book online via Go Membership for CP Sport and Eventbrite for LimbPower.
To find out more about the Virtual Challenge Series and to get involved please email Carly Bauert at LimbPower or call 07789 075709. Or, email Jen Basford at CP Sport or call 07955 119 018. Alternatively, email Richard Kerr at CP Sport or call 07762 739926.