Blog: "We need to be brave and bold"
Our latest blog hears from Heather Potter, Senior Health and Physical Activity Development Officer at national charity Seashell. She tells us how Seashell has continued to support their service users to stay connected and active during COVID-19.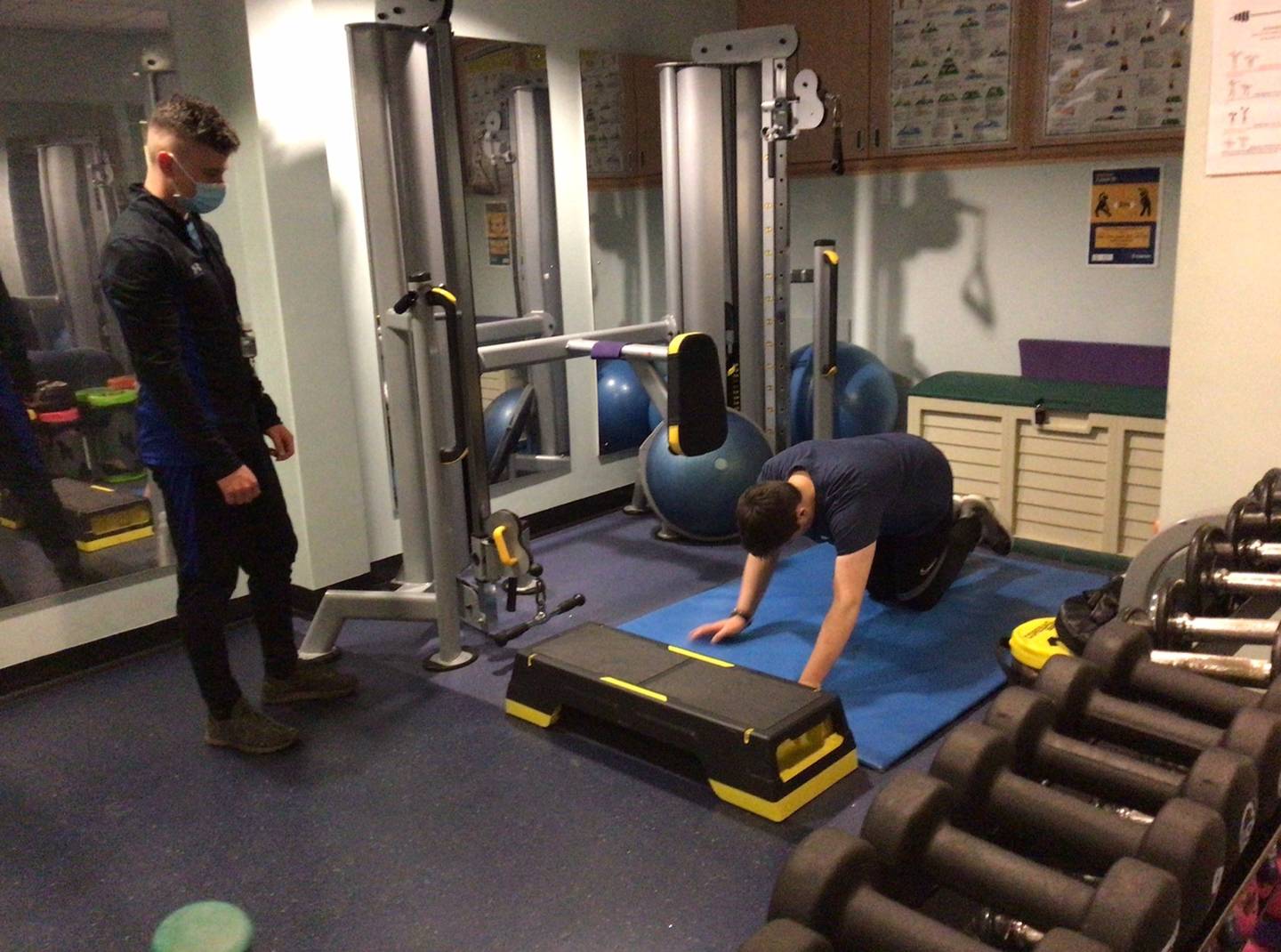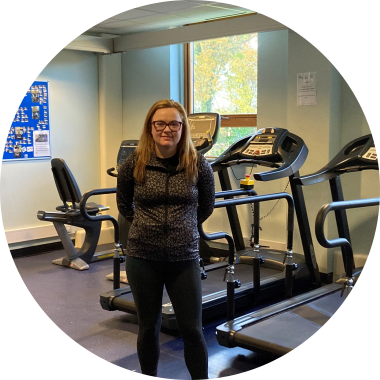 Hi, my name is Heather Potter and I work as Senior Health and Physical Activity Development Officer at Seashell in Stockport, Greater Manchester. Within my role, I manage and develop Seashell's fully inclusive fitness suite and our inclusive swim school.
At Seashell, we deliver programmes of care that are individually tailored, promote independence and help build confidence and self-esteem in the children and young people we work with. We offer a wide range of inclusive sport, health and leisure activities for the community, our students and staff. The sessions delivered are inclusive of all needs and abilities and utilise the expertise, knowledge and experience of staff in a sports and physical activity environment.
What challenges has Seashell faced during the pandemic?
We've faced a number of challenges in maintaining our services, which have highly impacted the individuals we support. During the first lockdown in 2020, our facilities were closed to all users, including those who rely on accessible facilities for physical activity. This left many individuals feeling isolated, particularly if they were shielding. Before lockdown, these individuals were used to the company of others and were part of a supportive group environment.
Parents also voiced how important physical activity and having the opportunity to interact with others was for their child's wellbeing. So, from the beginning we knew the lack of available and accessible activity opportunities was going to have an enormous impact on the individuals we support.
Another challenge was finding ways to continue to deliver our services whilst following government guidelines to work remotely from home. Our priority was to keep all individuals connected and find ways to continue to encourage them to stay active.
Our first approach was to develop a digital offer. This included activity sheets, YouTube and Facebook 'Live' broadcasts. We also created a 'Coach in the Room' experience via Zoom to connect and take part in activity together. So, in a way, lockdown did break barriers for some individuals. Not having to travel to our sessions, taking part in the activity from the comfort of their own living room and being able to catch-up on a session in their own time through our YouTube channel were positives for most.
However, for some of our users, including deaf and blind individuals, our digital offer brought communication barriers, as not every individual was able to understand, copy or follow activity through a screen. In working with those we support, we found a way to overcome these barriers. An unexpected outcome was families and siblings learning from us whilst we delivered the digital sessions. In some cases, it brought about a fantastic opportunity for families to participate in activity together.
Coming out of lockdown and re-building our services brought another set of challenges. Again, we needed to adhere to the different safety guidelines from various governing bodies for the activities we deliver. This led to us providing smaller sessions, available only by booking.
How did you motivate and encourage people to start coming back to activity sessions?
When restrictions eased and we could reopen, we laid out a phased return for our community activities. We also put a plan in place for how we would communicate the reopening to our service users and the individuals who support them. We pulled together information leaflets that clearly detailed safety measures, as well as email banners and a flyer which was communicated via our social media channels.
Our Community Engagement Officer also spent time on the phone to parents and the adults we support, explaining how the return to activities would work.
Naturally, some were wary about coming back and worried about those shielding at home or being around others. This is where our digital offer came into action, as those adults carried on with their at-home activities and stayed connected virtually. However, most did want to attend sessions on-site and families were keen to get their children back into structured activities.
What positives has Seashell taken from working through the pandemic?
We kept in contact with all of our service users on a regular basis, whilst also having multiple conversations about reinforcing government messages around being active and its benefits. We also asked individuals if they were being active and how they were going about this in their daily routine. This insight enabled us to know more about the individuals we support, signposting them to resources and helping us to plan and deliver our activities.
We also offered virtual coffee mornings and it was incredible to see individuals attending and chatting to each other. It really did feel like a community.
What's the future for Seashell?
The first lockdown provided an opportunity for us to reflect on how we could improve services when the time came for us to return. We realised that there is also an opportunity for individuals at Seashell to take on the role of 'Inclusive Membership Officers'. These roles would consist of contacting those who were taking part in activities prior to COVID-19 and, through using a person-centred approach, would support individuals back into activity.
Gathering insight, stories and hearing disabled individual's wishes and aspirations in getting active will also help us shape our inclusive offering post-pandemic. We need to be brave and bold whilst implementing a community engagement method. Above all, we need to be led by our values whilst we develop these services and by this, I mean the value in being inclusive of every disabled individual.
More about Seashell
Seashell is a national charity supporting children and young people with complex learning impairments and additional communication needs from across the UK. We provide education, care and support for people aged from 2 to 25 years, at our outstanding school and college, our residential homes and through our community facilities as well as through services that we offer beyond our Cheadle Hulme site. Visit www.seashelltrust.org.uk to find out more.
Support on staying active
As the sport and activity sector continues adjust to a new normal, there are lots of ways to continue to continue to support disabled people to stay active. Visit our COVID-19 page for more guidance.
For a list of exercise advice, workouts, videos, and activity guides for disabled people, visit our get active at home page.