Inclusive Community Training: "A valuable tool and great course"
As part of our Sainsbury's Inclusive Community Training awareness week, we spoke to Adam Colley, an experienced sports coach UK tutor for the programme. Ahead of a Sainsbury's Inclusive Community Training workshop he is delivering in London on Saturday 8 April to a range of volunteers, parents and support workers, Adam shares his thoughts and experiences of being a tutor for the programme.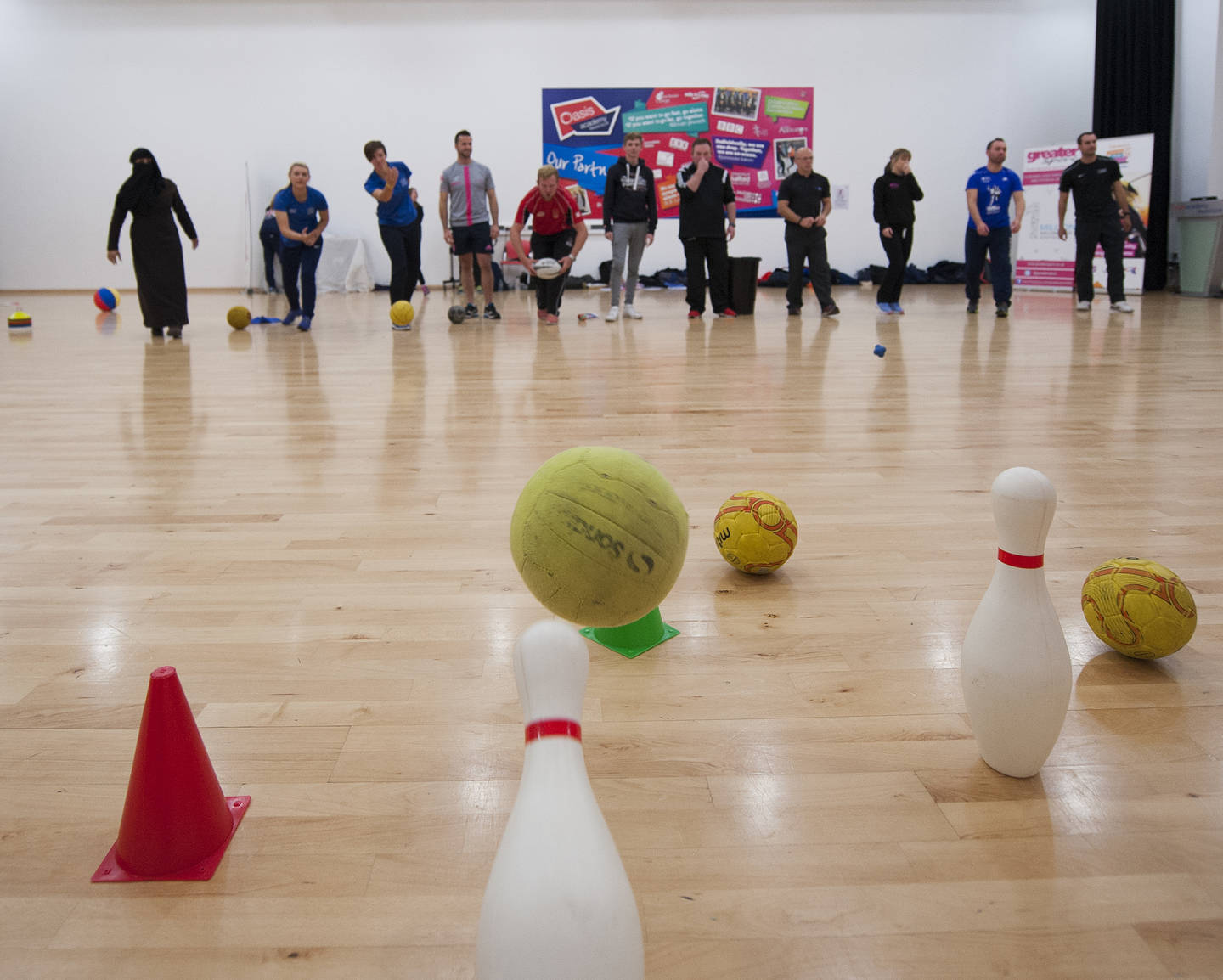 The Sainsbury's Inclusive Community Training is a really great course. Its content is relevant for such a wide range of people whether they already support disabled people to be active or are looking to provide new opportunities. It is a valuable tool as it gives participants new ideas they can relate back to their own environments.
The workshop gives participants the opportunity to explore how they can adapt activities in order to keep everyone included and appropriately challenged. The great thing is the transferable nature of these skills as the participants realise that by making simple but effective changes, no matter what the activity is, there is always a way to meet the needs of the disabled people they support.
In addition to the skills the participants gain, the workshop provides an opportunity for attendees to make new connections and share good practice and experiences. The course allows participants the time to discuss, share and develop good practice. Through my role as a tutor I have had the opportunity to work with and learn from a wide range of groups – from support workers and healthcare professionals to working with groups from the Riding for the Disabled Association.
Out of all the courses I deliver as a tutor, the Sainsbury's Inclusive Community Training has to be the most enjoyable! It has such great content that can be used in so many different ways to support everyone to have the chance to be active. The content is so important and helpful to all that attend and the variety of learners with different backgrounds makes it really interesting. The great part is I keep learning too as there are always great ideas that I can take away.
I'm really looking forward to delivering Saturday's workshop in London. The workshop participants are an exciting mixture of volunteers, support workers and parents from various backgrounds which will lead to some great conversations and contributions to the training – I can't wait!
The Sainsbury's Inclusive Community Training Programme is a creative, informal and informative workshop designed to improve the skills and confidence of those who support disabled people to be more active.
It is delivered in partnership by EFDS and sports coach UK and consists of a three-hour practical workshop complimented by online resources.
Over 7,000 people have now benefited from the initiative, which costs a maximum of £10 per participant (further subsidies may apply), but with just six months left in the current funding, now is the time to consider it for you or your organisation!
Show your support for the Sainsbury's Inclusive Community Training Programme by signing up to our Thunderclap and check out the latest programme video below.
For more information, to find out about workshops in your area or arrange a bespoke workshop, please contact EFDS on AK4A@efds.co.uk / 01509 227751.