Blog: "Inclusive Activity Programme supports our great coaching ethos"
Activity Alliance enables organisations to support disabled people to be active and stay active for life. So, this year we'll be sharing great stories from both sides – how organisations are working to make active lives possible, and the direct impact their work is having on individual disabled people. Today, Heather Douglas, Head of Participation at UK Coaching tells us about their philosophy of great coaching.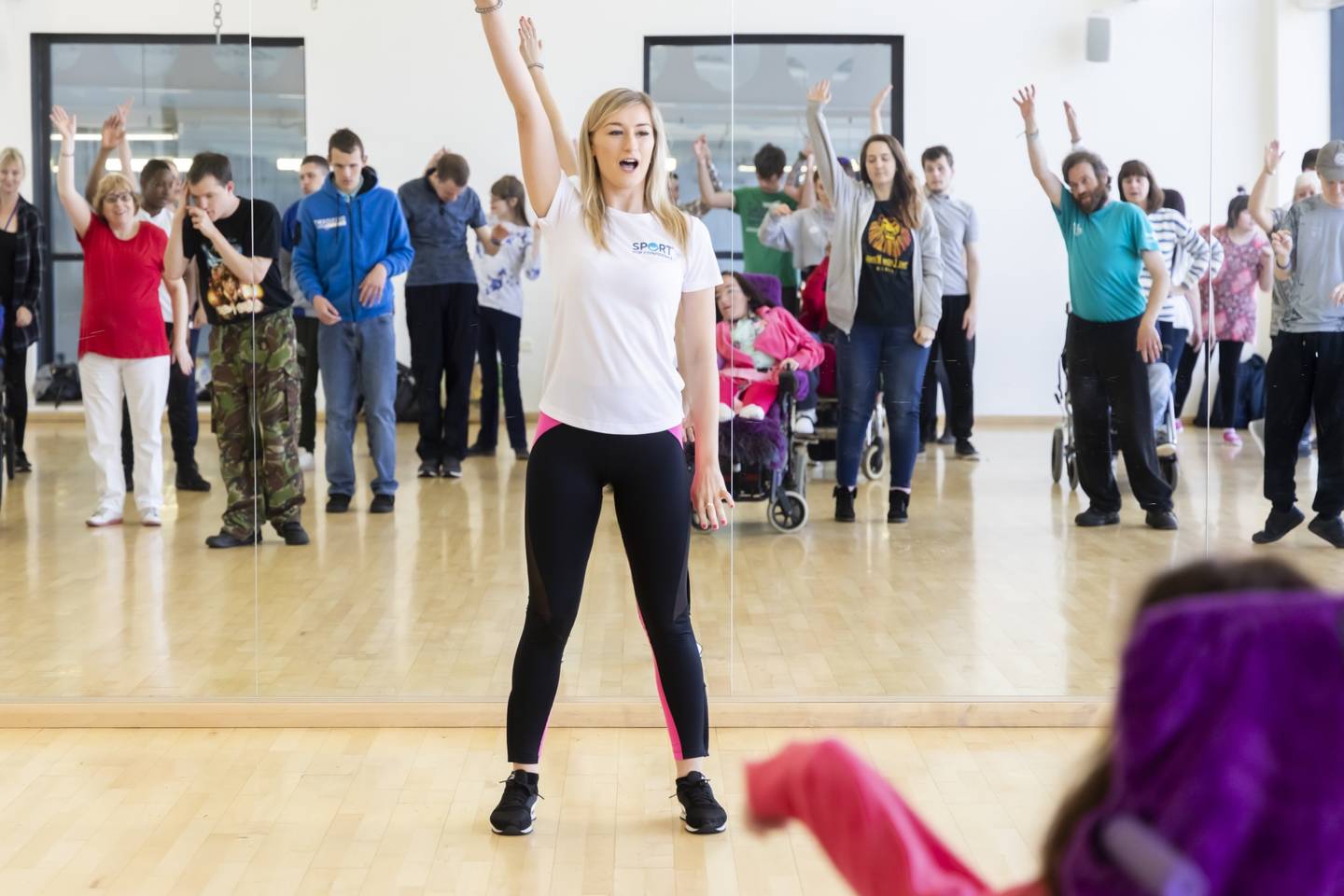 Hi, my name is Heather and I work for UK Coaching, the national body for coaching development, learning and support. Our vision is to inspire an active nation through great coaching.
This week is Coaching Week – UK Coaching's national campaign to bring great coaching to more local communities. Whatever your title – coach, fitness instructor, leader, teacher or trainer – if you are helping people to be active, you are a part of the coaching family! Our campaign highlights how #GreatCoaching is helping to deliver a healthier, more active and cohesive society.
As Head of Participation, I champion great participant experiences in sport and physical activity, and great experiences require great coaches. Individuals who connect with participants and put their dreams, feelings, needs and wellbeing at the heart of their work. Great coaching goes far beyond helping people to become better athletes; it positively and profoundly influences all aspects of people's lives.
Physical activity levels amongst the disabled population are still too low. Disabled people are currently twice as likely to be physically inactive than non-disabled people, despite seven in ten wanting to be more active. We believe great coaching has the power to address this imbalance and create healthier, happier communities. Our research tells us that if you receive coaching, you are more likely to be more active more often (Coaching in the UK report, 2017).
Coaches and other sports professionals can play a vital role in supporting disabled people and people with long-term health conditions to be and stay active for life. However, many of them lack confidence and experience of working with disabled people.
In January, Activity Alliance released new research on delivering activity to disabled people. The report confirmed that a lack of awareness and experience leads to low levels of confidence in delivering inclusive activities. It also highlighted significant demand among the coaching workforce for more inclusive training and practical guidance on adapting sports.
We know that confidence is key to great coaching. By building the confidence and skills of coaches, through training, we can provide more opportunities for disabled people and ensure their experiences are more meaningful. That's why we're proud to work in partnership with Activity Alliance to deliver the Inclusive Activity Programme. Funded by Sport England, it provides practical training for coaches, community activators and healthcare professionals to engage disabled people more effectively in physical activity.
We believe inclusive coaching is simply great coaching, and the Inclusive Activity Programme supports this ethos. It offers a safe environment for coaches to build their confidence and develop news skills on creating comfortable, supportive and challenging opportunities for all participants to thrive.
I would recommend this valuable learning experience to all coaches.
Inclusive Activity Programme promotion video
For more information about the Inclusive Activity Programme visit our programme page, or contact the team. Email our Programmes team or call on 01509 227753.
Visit UK Coaching's website to find out how they can support you to be a great coach and take your coaching to the next level.
Photo credit: UK Coaching