"No disabled child should miss out on PE" - Activity Alliance CEO
This weekend, Government confirmed that primary schools in England will receive the £320 million PE & Sport Premium in 2020/21. While delighted with the announcement, our Chief Executive is calling for schools to be responsible with an inclusive approach. No disabled child or young person should miss out.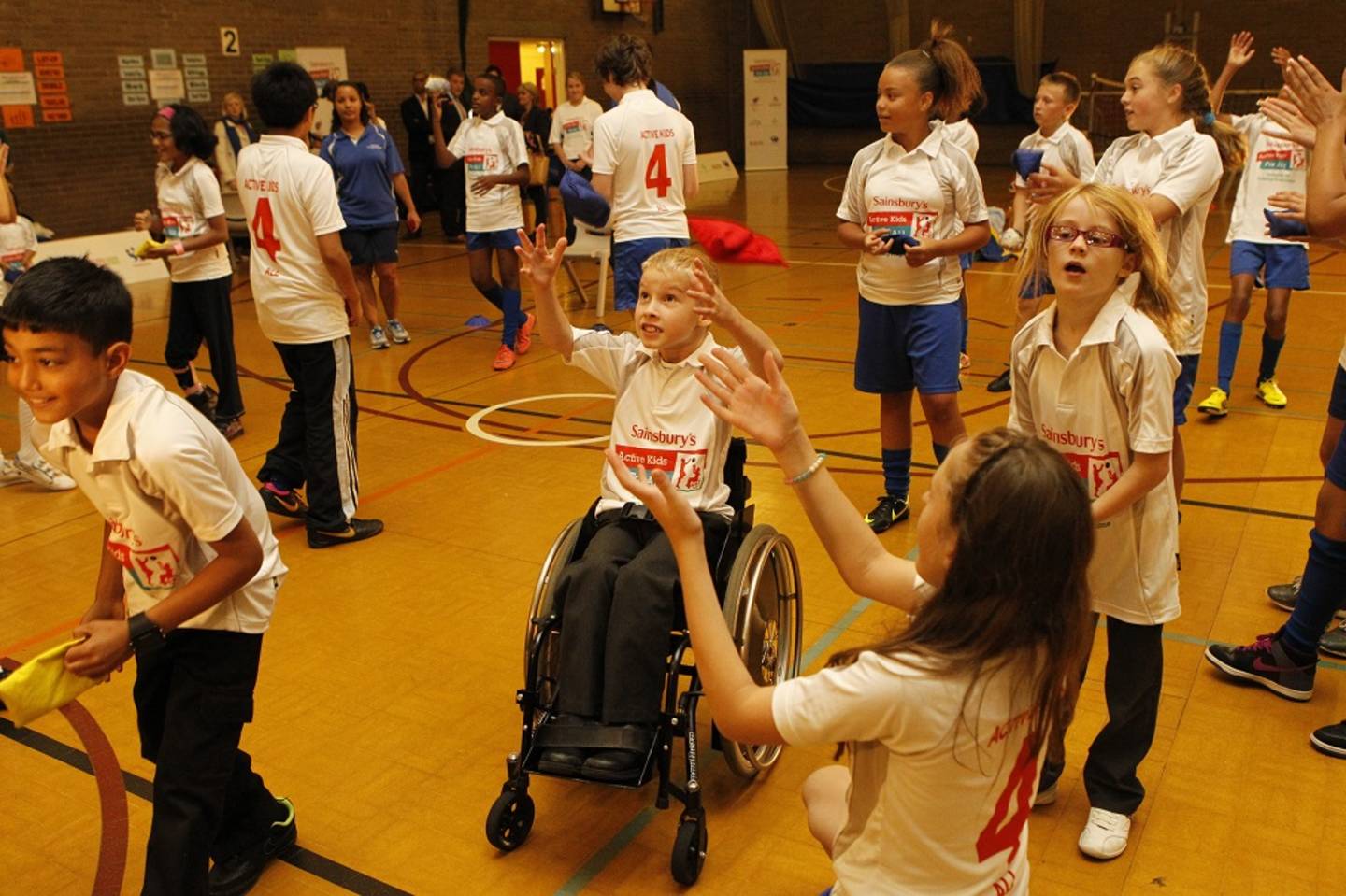 Education Secretary Gavin Williamson announced that primary schools in England will receive £320 million funding from the PE and Sport Premium during the academic year 2020-21.
The PE and Sport Premium helps children get an active start in life. It supports primary schools to improve the quality of their PE and sport offer so that pupils benefit from regular exercise.
In response, Barry Horne, Chief Executive for Activity Alliance, said:
"We welcome the PE and Sport Premium funding news. Every young person's experiences at school has a significant impact on how active they are in adult life. High quality, inclusive PE is essential to inspire and encourage young disabled people to lead a full and active lifestyle through sport. That's why we're extremely proud of the Sainsbury's Inclusive PE training we help to deliver across the country.
"While this funding has the power to increase and improve opportunities to be active, it is important that all children can benefit from it. We hope with the funding comes the responsibility for schools to think more inclusively about their sport offer to all their students.
"During the pandemic inequalities have widened and undoubtedly, as we resume, we will need to redouble our efforts so no disabled child misses out. It is not ever fair or right that disabled children and young people cannot access opportunities to be active within the school setting."
Since January 2013, thousands of teachers across the UK have carried out Active Kids for All Inclusive PE Training. So many young disabled people have benefitted from the initiative. It provides free training workshops and resources for teachers, trainee teachers and school staff. The training improves confidence, knowledge and skills including challenging and progressing all pupils and embedding inclusive practice in the school.