About Us
Activity Alliance is the leading voice for disabled people in sport and activity. Established in 1998 as a national charity, we were previously known as the English Federation of Disability Sport.
Our vision
Fairness for disabled people in sport and activity.
It is not right or fair that disabled people are the least active in our society. Sport and activity play an important role in our nation's health. We want to create a fairer society for everyone. A place where everyone can be active however and wherever they want to be.
Our goals
We will close the gap between disabled people's level of inactivity and that of non-disabled people.
Disabled people participate in sport and activity less than non-disabled people and are also twice as likely to be inactive. We call this the fairness gap, and we aim to close this gap within a generation by focussing on these two key goals:
Embedding inclusive practice into organisations

Changing attitudes towards disabled people in sport and activity
We cannot do this alone and so; we are building a powerful movement to drive change. This movement includes our staff, board, and most importantly our members.
Our values
Everything we do is underpinned by our shared values. They shape our work and support us to embed a strong dynamic culture across our organisation.
We care - we are passionate about what we do, and who we do it for.
We unite - we collaborate with others to achieve greater outcomes.
We champion - we recognise everyone's voice must be heard if we are to provide equitable places to live, work and thrive.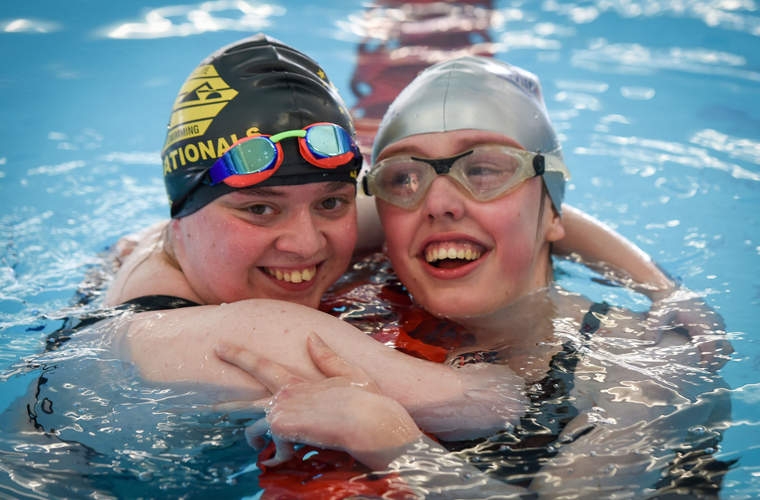 About us information - accessible formats
Our about us information is available in British Sign Language and easy read format below. Our British Sign Language translation video also features captions and an audio voiceover. Please contact us if you require an accessible Word version.
Download Activity Alliance about us summary easy read format (accessible PDF 4.8MB)
Activity Alliance - British Sign Language translation