Fundraise
As a charity, we rely on our supporters, like you, to continue our work to achieve fairness for disabled people in sport and activity. You can make a difference whichever way suits you. Check out our fundraising and sponsorship options below.
Your support matters
Disabled people participate in sport and activity less than non-disabled people and are almost twice as likely to be inactive. This is not right or fair.
As the leading voice for disabled people in sport and activity, we want to create a fairer society for everyone. A place where everyone can be active however and wherever they want to be. That's because the benefits of being active are huge. An active lifestyle supports us all to feel healthier, happier and make new friends. It also improves our quality of life.
Every day our team works with local and national organisations to engage more disabled people in sport and activity. Your support is vital to help us achieve our goal of closing the gap between disabled people's level of inactivity and that of non-disabled people.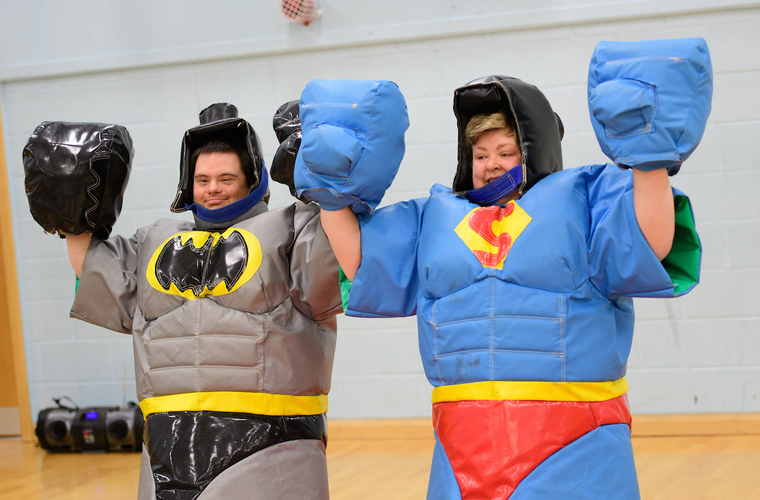 You can support us in a variety of ways. Click here for ideas on how you can raise money for Activity Alliance.
Find out more about 'Ways to give'
Corporate partnerships
We have vast experience in corporate partnerships, whether for our training and events programmes or awards dinners and conferences. If you are interested in becoming a corporate partner and sponsoring our events or work programmes, please get in touch. We have a range of opportunities to associate your brand with our charity's vision.
Get in touch
If you have an idea to support us or want to find out more about fundraising opportunities please complete a registration form and return it by email to fundraising@activityalliance.org.uk.

Download fundraising registration form (accessible PDF form)
If you have any questions or need help with this form please email our fundraising team or call Alex on 07866 921745.