Delivering activity to disabled people (January 2019)
Published by Activity Alliance and 2CV
New research released in January 2019 by Activity Alliance highlights a demand for greater training in delivering activities to disabled people. The report indicates a need for more direct, practical guidance on adapting sports. The findings show building the confidence and skills of those who deliver sports sessions can lead to more opportunities for disabled people to be active.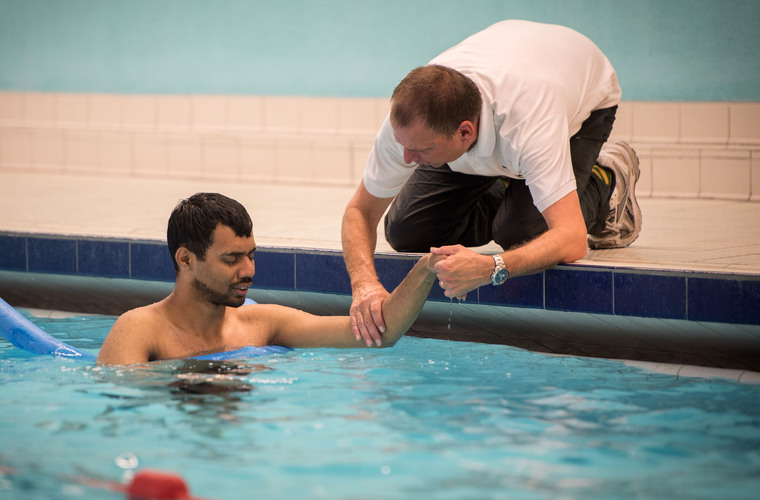 'Delivering activity to disabled people: The workforce perception gap', explores perceptions among people who deliver sports sessions, from coaches, instructors and teachers to volunteers and community sports leaders. In particular, it looks at their experiences and perceptions of delivering to disabled people and inclusive activity - in which disabled and non-disabled people take part together.
Activity Alliance, with support from Sport England, commissioned this project. It follows a number of studies by the national charity to examine perceptions among those with an influence on disabled people's activity. The two-stage qualitative and quantitative study was undertaken by 2CV Research.
Key findings included:
There are low levels of awareness and experience of delivering to disabled people among sports deliverers. Only one in four (23%) people surveyed via a national panel have knowingly delivered activity sessions to disabled people.
A lack of experience leads to low levels of confidence and interest in delivering to disabled people. Three in five (60%) people with experience said they would feel confident in doing so, compared with a quarter (24%) of those without experience.
Awareness of the term 'inclusive activities' is inconsistent and often does not include disabled people. Three in five (59%) of those without experience said they had run inclusive sessions, highlighting confusion around the term.
More than half (52%) of sports deliverers who were not currently interested in delivering inclusive sessions said they would be much more interested if relevant training was available. They want both general information on the spectrum of impairments and practical guidance on adapting sports.
The report identified a number of important areas for organisations to act on to ensure sports deliverers feel confident and competent to provide meaningful opportunities for disabled people.
The recommendations include:
Work towards inclusive sport being second nature. Make inclusive activity the default and ensure positive representation of disabled people being active.
Provide tips, tools and training options to build comfort and confidence among your workforce.
Provide hands-on training and practical advice on how to create inclusive sport and activity environments, organisations and opportunities, including adapting sport.
Use #InclusiveActivity to join the conversation on Twitter and Facebook.


For more information about the research please contact our team, email the research team or call 0161 200 5441.