Taking part with disabled people (May 2019)
Published by Activity Alliance, research undertaken by ComRes
This report, released in May 2019 by Activity Alliance, shines a light on non-disabled people's attitudes on inclusive activity with disabled people. Although the results show welcoming signs of improvement, ingrained perceptions are creating barriers in changing the reality of disability, inclusion and sport.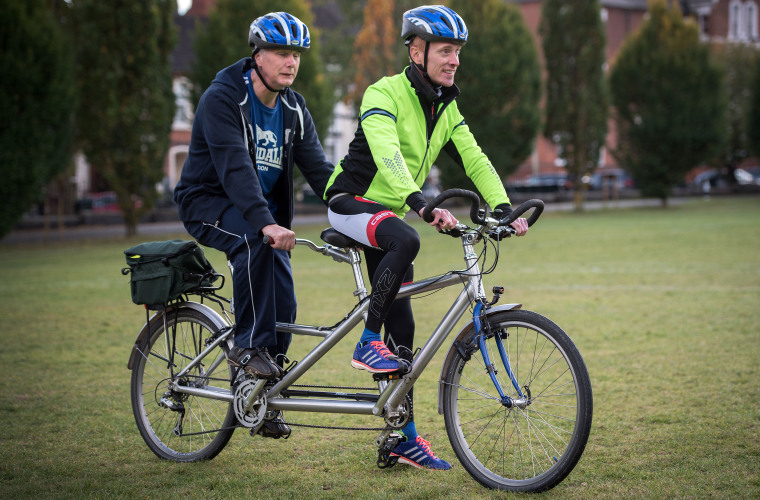 Activity Alliance, with support from Sport England commissioned this project. It follows a number of studies by the national charity to examine perceptions among those with an influence on disabled people's activity. These have covered disabled people themselves, disabled people's supporters and those who deliver sport and activity.
Taking part with disabled people: Non-disabled people's perceptions is the result of an online survey conducted with more than 2,000 non-disabled people. Focused on the concept of inclusive activity, in which disabled and non-disabled people take part together, it examined respondents' perceptions and experiences.
The findings present a varied picture, indicating non-disabled people's perceptions could be preventing them from taking part in a mixed setting.
Key findings:
The results showed a general lack of awareness, inexperience and unfamiliarity with disabled people. Just one in seven (14%) non-disabled people were aware that they had taken part in sport or physical activity with disabled people and only half (48%) said they knew a disabled person.
There was an inherent understanding of the term 'inclusive sport' among respondents. Three quarters (74%) of them showed an awareness that inclusive sport is 'for everyone'.
When asked directly, three quarters (73%) of non-disabled people were open to taking part in sport or active recreation with disabled people.
Respondents recognised the positive impact taking part in inclusive activities could have on themselves. Top-three benefits mentioned were that they could learn more about disabled people (60%), meet new groups of people (57%) and feel more comfortable around disabled people (44%).
Non-disabled people were also concerned about the negative impact taking part together may have on the wellbeing of disabled people. Top-three concerns were that they may patronise disabled people (53%), disabled people may get hurt (47%) or that they may say something inappropriate (37%).
Around a quarter (27%) of respondents implicitly associated disabled people with being 'equal to non-disabled people' - this may be driven by an appreciation of the discrimination that disabled people face.
Recommendations
Activity Alliance has developed three recommendations and required actions for sport, leisure and other sectors to address the issued raised in this report. These could help to ensure that non-disabled people are both able and willing to participate alongside their disabled peers. The recommendations include:
Increase public awareness of disabled people, especially in relation to being active. This must aim to challenge perceptions and create a more accurate and diverse picture of active disabled people among their non-disabled peers.
Embed inclusivity in many more opportunities so disabled and non-disabled people can be active together.
Celebrate and share experiences of inclusive activity with representation for all impairment groups.
Download the research report below and join the conversation on social media using #InclusiveActivity.
Download executive summary - accessible PDF
Download full research report - accessible PDF
For more information about the research please contact our team, email the research team or call 0161 200 5441.