My Active Future: Including every child (March 2020)
Published by Activity Alliance, research undertaken by EdComs
This report, released by Activity Alliance in March 2020, investigates the differences in experience and perceptions of sport and physical activity among disabled and non-disabled children. This includes their attitudes, enjoyment and participation, as well as their barriers and motivations. My Active Future calls for more commitment from every sector in society to ensure all children and young people benefit from an active lifestyle.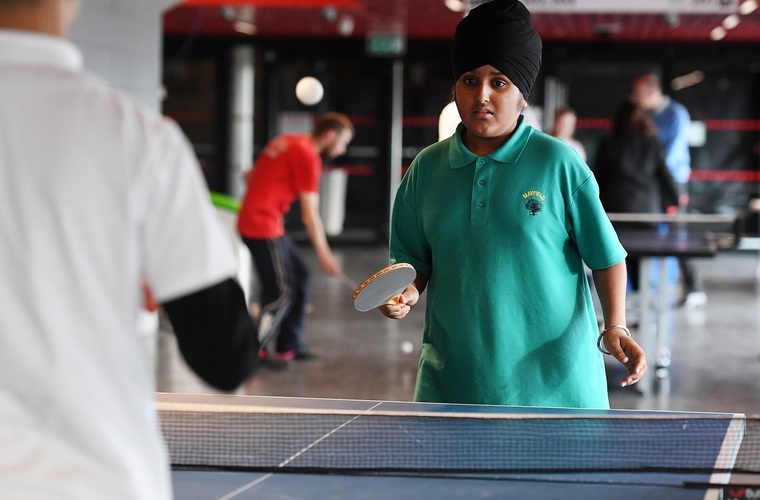 Activity Alliance with support from Sport England, commissioned specialist education research agency EdComs to undertake the study.
Disabled children aged 5 to 16 years and their parents and guardians were involved in the report. A total of 760 disabled children and parents took part in the online survey, along with 921 non-disabled children and their parents. This allowed a comparison of experiences.
The new findings reinforce the activity gap between disabled and non-disabled children. Disabled children are less active than their peers, and experience more barriers. The report complements Sport England's annual Active Lives Children and Young People Survey.
Key findings:
One third of disabled children take part in less than 30 minutes of sport and physical activity per day during term-time (30% vs 21% of non-disabled children).
Disabled children's activity levels decrease significantly, as they get older.
Activity levels for disabled and non-disabled children are similar when they first start school (Key Stage 1 83% during term-time compared to 84%). By age 11, disabled children are less likely to be 'active or fairly active' (Key Stage 2 - 77% vs 85%). The gap widens more significantly by the time they are 16 (Key Stage 4 - 52% vs 72%).
Disabled children are twice as likely to be lonely compared to their non-disabled peers (72% vs 36%). They are more likely to feel they have no one to talk to, feel left out, and to feel alone.
Disabled children are motivated to take part in sport and physical activity to feel a sense of belonging and be more independent.
Nine in ten parents of disabled children say their child's level of physical activity is important to them. Yet, less than half of parents with disabled children feel they have enough support to help their child to be active.
Only a quarter (25%) of disabled children say they take part in sport and activity all of the time at school, compared to 41% of non-disabled children.
Disabled children are less likely than non-disabled children are to be active at a park, leisure centre or friend's house.
Worrying about getting hurt, how they look and not knowing what to do stops many disabled children being active.
Report recommendations
Four key themes emerged from the study as important areas for action:
Engage and listen to all children
Build confidence and independence from a young age
Engage leaders on the need for inclusion and show them how to create comfortable environments
Support and encourage parents to help their child to live an active life
Activity Alliance will continue to work key influencers and organisations to open up conversations on this subject. By encouraging inclusion at an early age, we can all help to build lifelong habits and ensure more children enjoy an active future.
Download the research summary and full report documents here:

My Active Future research summary - accessible PDF document

My Active Future full report - accessible PDF document
Join the conversation and share your response to this report, use #MyActiveFuture on social media.
For more information about the research please contact Jessica Flavell, Research and Evaluation Advisor. Email Jessica or call 07817 787542.
For media enquiries please email news@activityalliance.org.uk or call 0161 228 2868.