The Activity Trap
The Activity Trap: Disabled people's fear of being active, commissioned by the Dwarf Sports Association UK and released by Activity Alliance. The research shows almost half of disabled people fear losing their benefits if they are seen to be physically active.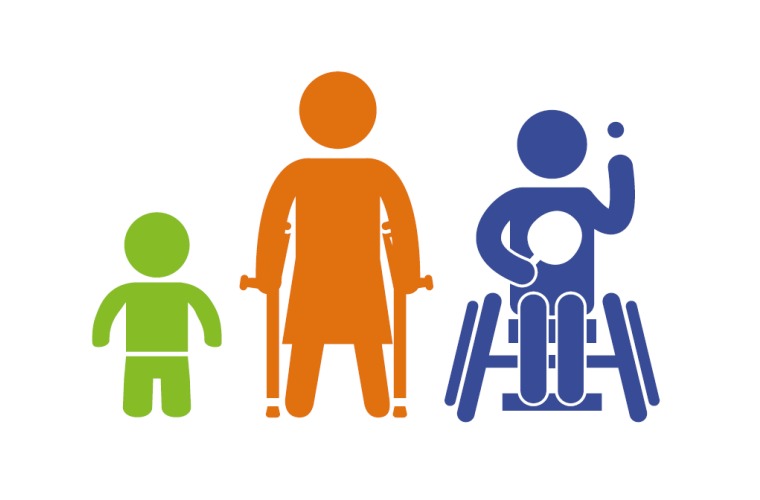 Disabled people count for one in five of Britain's population, almost 14 million people, but they are currently the least active group in society. This means that they are missing out on the positive social, economic and health outcomes of being active, as identified by the Government's Sporting Future strategy.
The benefits system and other forms of government and NHS financial assistance are designed to enable disabled people to be active in all aspects of their lives. However evidence suggests that disabled people fear losing such support as a result of being seen to be active.
This study focused primarily on participants with physical impairments and sought to determine the prevalence and extent of this fear, with a particular emphasis on the processes of Personal Independence Payment (PIP), Disability Living Allowance (DLA) and Employment and Support Allowance (ESA).
Key findings from the study include:


Being active is important to disabled people.
Four in five people in the study

(83 per cent)

would like to be more active and think it's important to be active (84 per cent).
Disability benefits are critical in enabling disabled people to be active.
Almost two thirds of people

(65 per cent)

said they rely on benefits to be active.
A fear of losing benefits is preventing disabled people from being more active.
Almost half (47 per cent) are fearful of losing their benefits if they are seen to be more active. More than half (55 per cent) said they were likely to be more active if benefits weren't at risk of being taken away.
Fears of being active are driven by perceptions of government agencies as well as personal experience and knowledge of benefits not being awarded or being removed.
More than a third of people (34 per cent) have had or know someone who has had benefits sanctioned or removed as a result of being physically active.
The research also highlighted the challenges that disabled people face through the benefits application system.
Almost half (46 per cent) found it difficult to find information about the availability of benefits. Almost three in five (57 per cent) said they find the application process difficult.
A clearer understanding may enable more disabled people to use their benefit payments to be active.
One in five people in the study (19 per cent) didn't know if there are any spending conditions associated with their benefits or assistance. A further one in five (21 per cent) said there are restrictions.
Recommendations and discussion points
Four key recommendations and four significant discussion points emerged from the study to address some of the fears, ambiguity and difficulty involved in being physically active when receiving benefits and financial assistance, especially with regard to PIP.
Activity Alliance and Dwarf Sports Association UK will work with expert partners, including Disability Rights UK, to move forward the recommendations and discussion points from this report.
Download the research report below and join the conversation on social media using #TheActivityTrap.
Disabled people can find out more about the benefits of being active, who to contact and ideas on where and how to get started on Activity Alliance's Get Active page.
Advice and guidance on issues around benefits and other forms of government and NHS financial assistance can be found on Disability Rights UK website and Citizens Advice website.
For more information about the research please contact Elliott Johnson, Activity Alliance Research and Insight Manager, email Elliott or call 07966 979748.
For more information about Activity Alliance please contact Sarah Brown-Fraser Marketing and Communications Manager, email Sarah or call 07764 291671.