Inclusive Activity Programme
The Inclusive Activity Programme will equip you with the skills to engage disabled people and people with long-term health conditions more effectively in physical activity. The programme is delivered by Activity Alliance in partnership with UK Coaching, and funded through Sport England's National Lottery fund.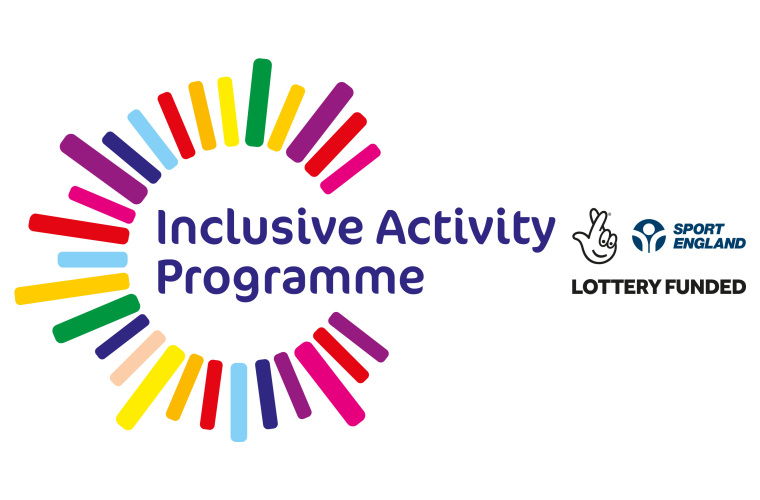 The Inclusive Activity programme is a unique, low-cost development opportunity. Upskill your employees and volunteers on how to make activities fun and inclusive for everyone!
The programme will equip you with the confidence and skills to engage and support disabled people and people with long-term health conditions in physical activity. It is ideal for sports coaches, community leaders and healthcare professionals.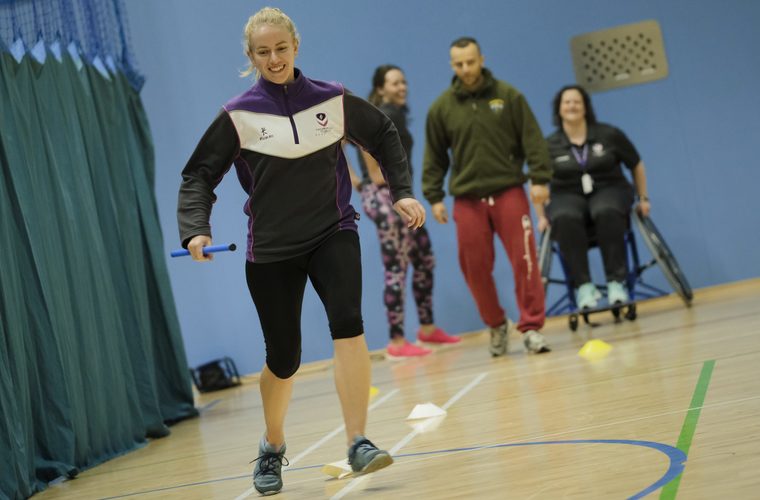 We have developed two online learning opportunities whilst face-to-face workshop delivery is suspended due to the COVID-19 pandemic. Click here to find out more.
Find out more about 'Inclusive Activity Programme online training'
Short video about Inclusive Activity Programme
Watch Inclusive Activity Programme promotion video
What does the programme involve?
The programme involves a three-hour practical workshop delivered by an expert tutor. During the workshop you will learn about:
Practical tools to support inclusive delivery of physical activities.
Explore creative ideas to support disabled people to be more active.
Understand how to apply Activity Alliance's Ten Principles in your work.
Access resources to support your activity sessions.
Learn about local groups, organisations and further training opportunities.
Who is it for?
The programme is a great opportunity for everyone. But we believe it can be particularly valuable for people working in:
Sport and physical activity delivery e.g. sports coaches and activity providers
Local community groups and organisations e.g. community activators working in disabled people's led organisations, local charities, community housing and scout/guide groups
Health and care setting e.g. physiotherapists, occupational therapists, care and support workers
How much is it?
It costs no more than £20 per person to take part in the programme (subsidies may apply).
How can I get involved?
We deliver workshops across England in partnership with UK Coaching.
Unfortunately, due to the coronavirus (Covid-19) pandemic all face-to-face Inclusive Activity Programme workshops have been stopped until further notice. We will continue to review the situation and get things back up and running when government guidance indicates it is safe to do so.
Until then, Activity Alliance and delivery partner, UK Coaching have developed two new online learning opportunities for the programme. Find out more about our online training here.
For more information about the Inclusive Activity programme please email our programmes team or call 01509 227753.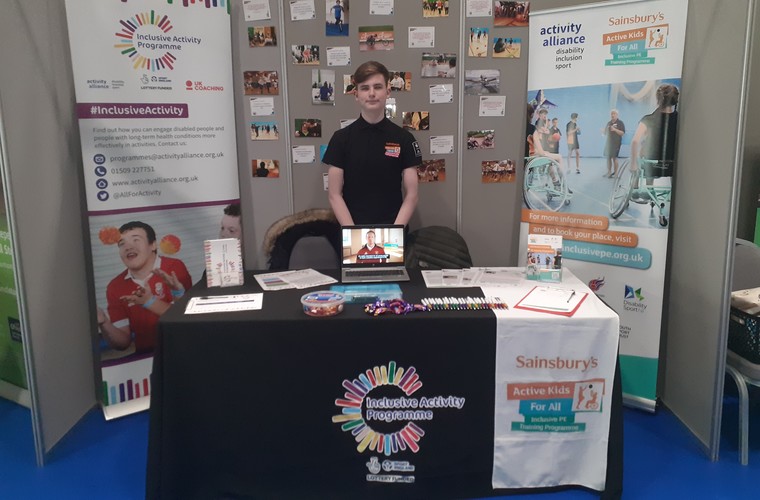 What better way to find out about our Inclusive Activity Programme workshops, than to read about someone's experience first-hand. Click here to read Josh's blog.
Find out more about 'Josh's blog: What to expect at a workshop'