Blog: "Being active helps me to engage my body and mind"
The English Federation of Disability Sport (EFDS) website features a blog post every Friday through the year. In 2017, we'll be sharing the experiences of disabled people, and those who support disabled people, on their journey to being more active. This week Wendy Hall, from Dudley, tells us why going to the gym is about much more than just working out.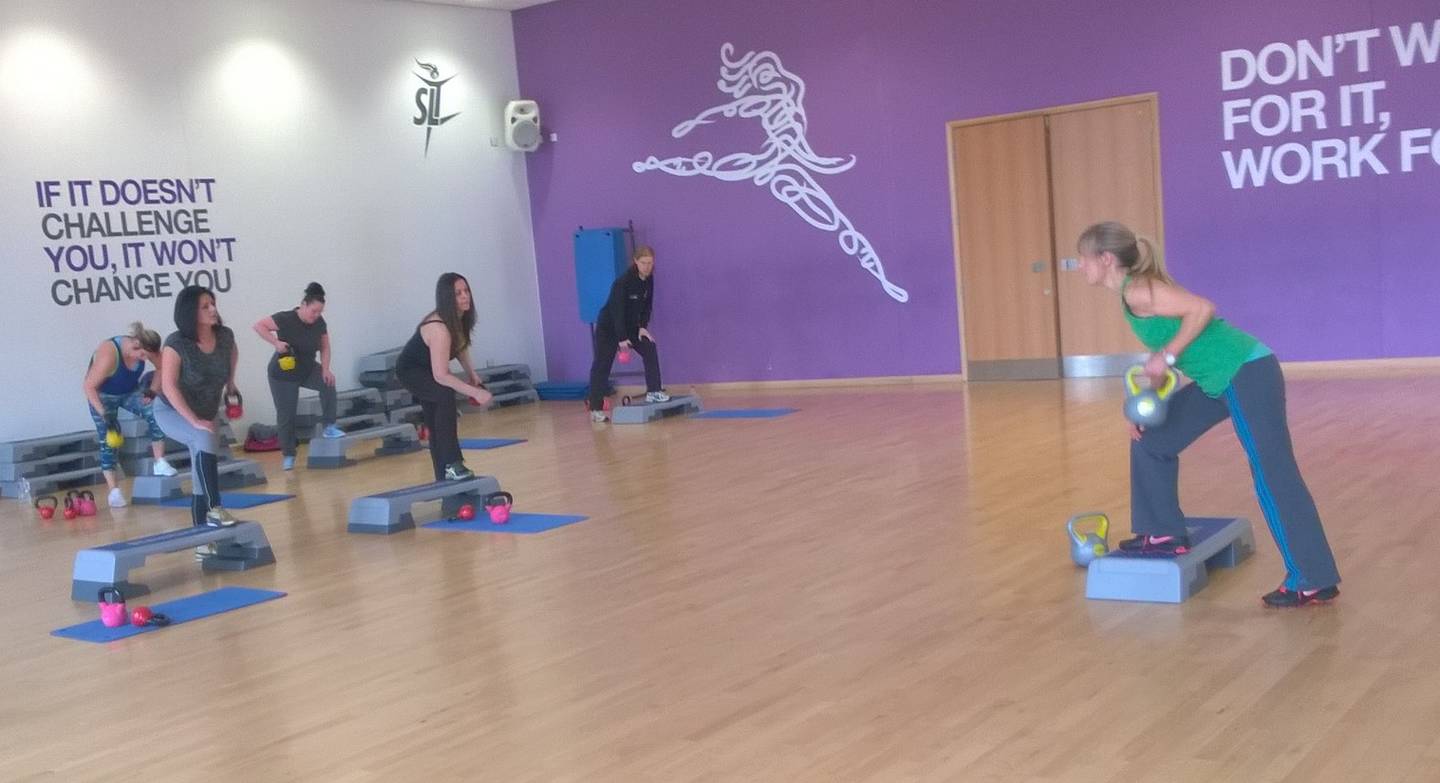 As a qualified gym instructor and fitness enthusiast, I love to try different classes and exercises. I enjoy everything from spin, aqua, kettlebells to LBT (legs, bums and tums) – I've even tried insanity (once was enough)!
When I join in a fitness class, I feel like everyone else. Just perhaps not as fast. I like to give the instructor a heads-up, in case they think I'm struggling. I always feel exhausted and sore afterwards, but I know I've worked hard and had fun.
My spinal injury can make things challenging at times, but being active helps me to engage my body and mind. Both physical and cognitive exercises support me with everyday functions like walking, balancing and stretching.
When I'm not working, I usually go to the gym on my own. There's always a friendly face or someone there to say hello to. Sometimes I get to work out with people who attend 'Wendy's Wednesdays'- my inclusive circuits fitness class.
The best thing about leading 'Wendy's Wednesdays' (pictured below) is that it is open to everyone (disabled and non-disabled people) and we all have genuine respect for each other. Nobody questions the exercises or why someone is doing an exercise in a certain way. We all simply do what we can, whatever our ability and enjoy it!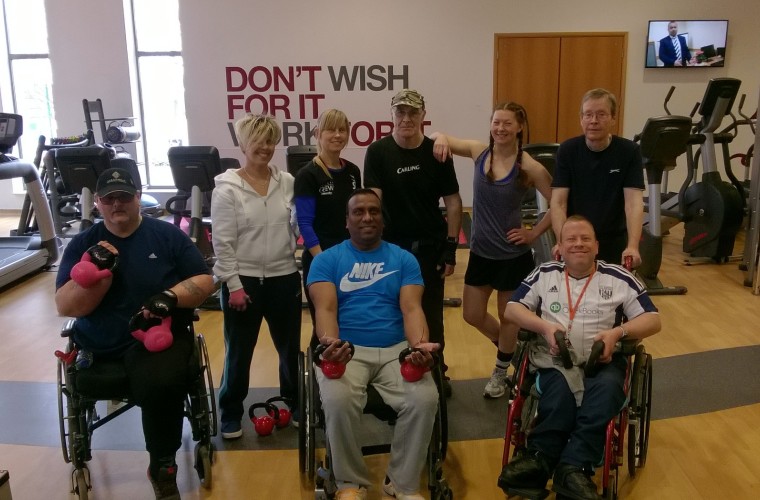 I like to keep things challenging at circuits and think outside of the box. We do lots of seated and overhead weight exercises, ball passing, boxing and static holds. I really like to include squats, lunges and the good old plank into my LBT classes. The guys in wheelchairs love to use different equipment like battle ropes and the bench press, it gives them an extra challenge.
I became a gym instructor after my accident with support from Aspire and their InstructAbility programme – which provides fitness industry training for disabled people. I used to teach aerobics classes years ago before my accident, and so the training as helped me to feel like the 'old me' again.
I feel privileged to support both disabled and non-disabled people to achieve their fitness goals at Portway Lifestyle Centre. Working with like-minded people helps everyone to feel part of something special, like a team. You can't buy that feeling. I'm so glad to be back in the gym.
For more information about Instructability fitness training for disabled people, visit the Aspire website.
To find out more about the Inclusive Fitness Initiative and inclusive gyms please visit the inclusive gyms page on EFDS website.
Photo credit: Sandwell Leisure Trust