Blog: "Karate gives purpose, routine and structure to my daily life"
The English Federation of Disability Sport (EFDS) website features a blog post every Friday through the year. In 2017, we'll be sharing the experiences of disabled people, and those who support disabled people, on their journey to being more active. This week, Richard Naylor-Jones, who is 50-years-old from South Woodham Ferrers in Essex, talks about how karate keeps him active.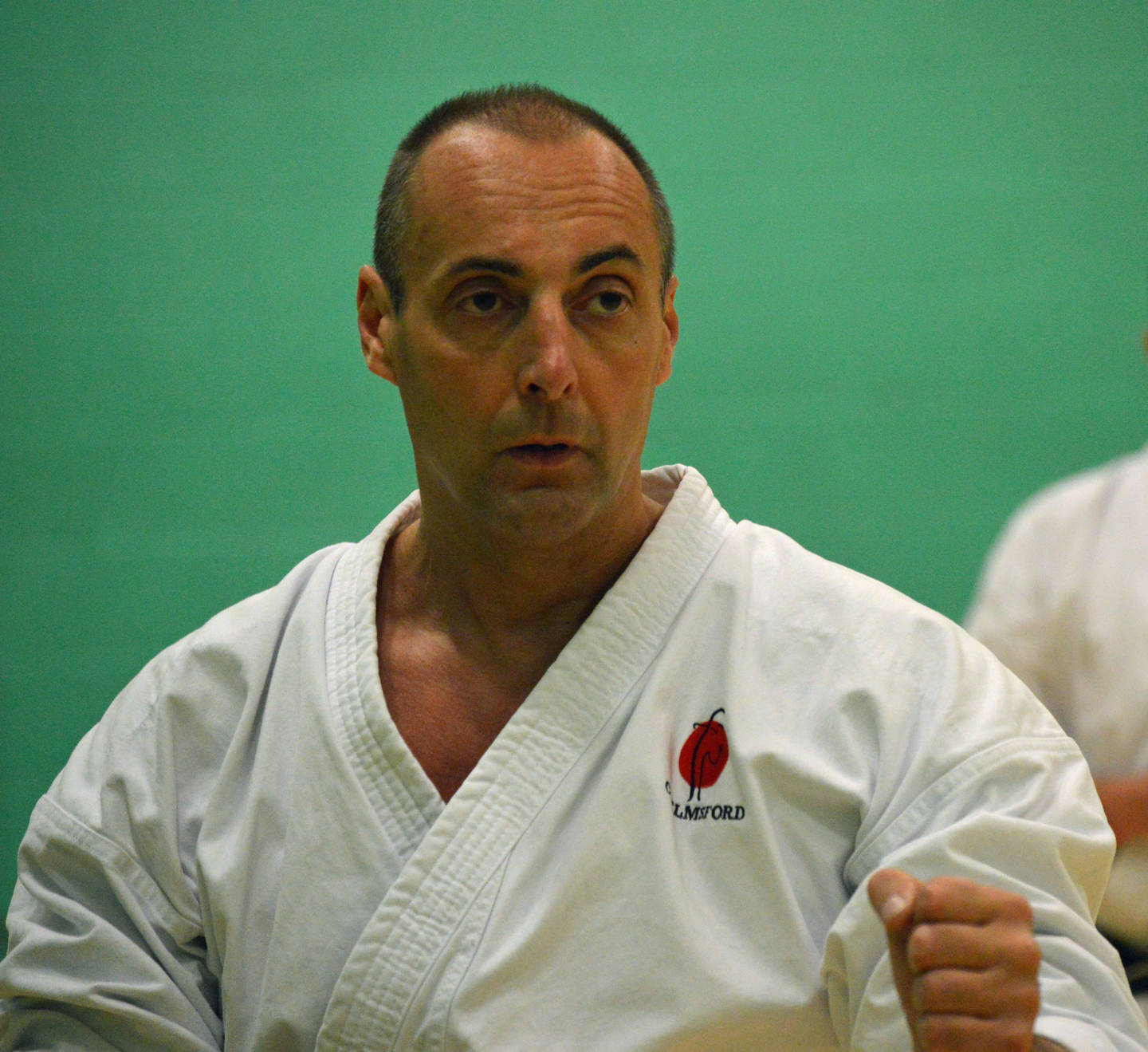 I usually practise karate with my family – my wife and 17-year-old daughter – and friends from the club I attend, Chelmsford Karate Club (part of the Karate Union of Great Britain). Some are new friends, some are friends I've known for 30 years. I like to think of the club I go to as one big family and team of all ages, from the youngest at age 4 to the eldest member who is 83 years old.
Originally I started karate at age 20. However, I had a serious accident in 2009 requiring major surgery which affected me both physically and mentally. Problems with exhaustion, poor concentration, short-term memory loss and difficulty sleeping led to low mood, anxiety and depression. In 2011, following numerous tests and treatments I was diagnosed with Chronic Fatigue Syndrome (CFS) – also known as Myalgic Encephalitis (ME). The medical professionals recommended that I follow a programme of exercise and emphasised the need for activities that reduced stress alongside social activity. Mentally, it was very difficult to start training again but with a lot of support I gradually built my confidence and level of activity.
Being active and doing karate gives purpose, routine and structure to my daily life. When I am at karate training I focus 100% on the execution of the techniques and exercises set. This helps me to park my mental health problems and take time out from the stresses of daily life. In turn it helps my concentration and memory, and I come out of class more relaxed in both body and mind.
When I restarted karate, I was extremely low in confidence and the support of people around me was very important. The first step back to training was the hardest, but family and friends were very supportive and encouraged me to carry on training. I have good and bad days but always look forward to training and meeting up with the friends I've made at the club. Knowing how low I was and being able to reflect on how I have benefited from their support inspires me to offer support to others. This has led me to do more coaching with individuals and groups.
In 2015, I was asked to attend the launch of the Mental Health Charter for Sport and Recreation to teach karate to some of my students and a local school in front of the Deputy Prime Minister, with the event being reported on national television and in the press. Following this, I spoke in Parliament about the benefits of karate for physical and mental health and shared my own personal experiences. It was a very difficult experience for me learning to talk openly about my own mental health and how it has affected my life. However, I have realised that it is helping others to get active and as a result I have taken on a number of voluntary roles including Mental Health Charter Advocate for the English Karate Council and Disability Officer for the Karate Union of Great Britain.
This year I volunteered to be an All Together Ambassador for Disability Sport with Active Essex which means I champion disability and inclusive sport across Essex. I am keen to get more people involved in all sports, particularly karate. For example, earlier this month my karate club held a free 'Time to Talk' taster session to raise awareness of the importance of mental health.
In the spring, I am going to Devon with my wife and daughter to train with six of the top British karate instructors. I will need to manage my CFS and pace myself so I get to train and enjoy the experience. Later on this year I will go to the World Shotokan Karate Championships in Italy, which I am volunteering to help cover on social media for the Karate Union of Great Britain.
Getting back into karate was the best thing I did for my physical and mental health. If you're thinking of getting active, read and learn about disabled people who are active, talk to them if possible, and they may motivate or inspire you. There are lots of sports and activities you can do. The hardest thing is making the decision to get active and then actually getting started. Be brave, there are plenty of good clubs and coaches that will support you to get an active lifestyle. You'll be glad you did.
Active Essex work to make sport and physical activity accessible to all Essex residents. If you live in Essex, visit the Active Essex website for more opportunities.
To find out more about karate, visit the Karate Union of Great Britain website.