Blog: "I love the challenge of seeing how hard I can push myself"
The English Federation of Disability Sport (EFDS) website features a blog post every Friday through the year. In 2017, we'll be sharing the experiences of disabled people, and those who support disabled people, on their journey to being more active. This week, David Morphew, an All Together Ambassador for Disability Sport with Active Essex, shares his story.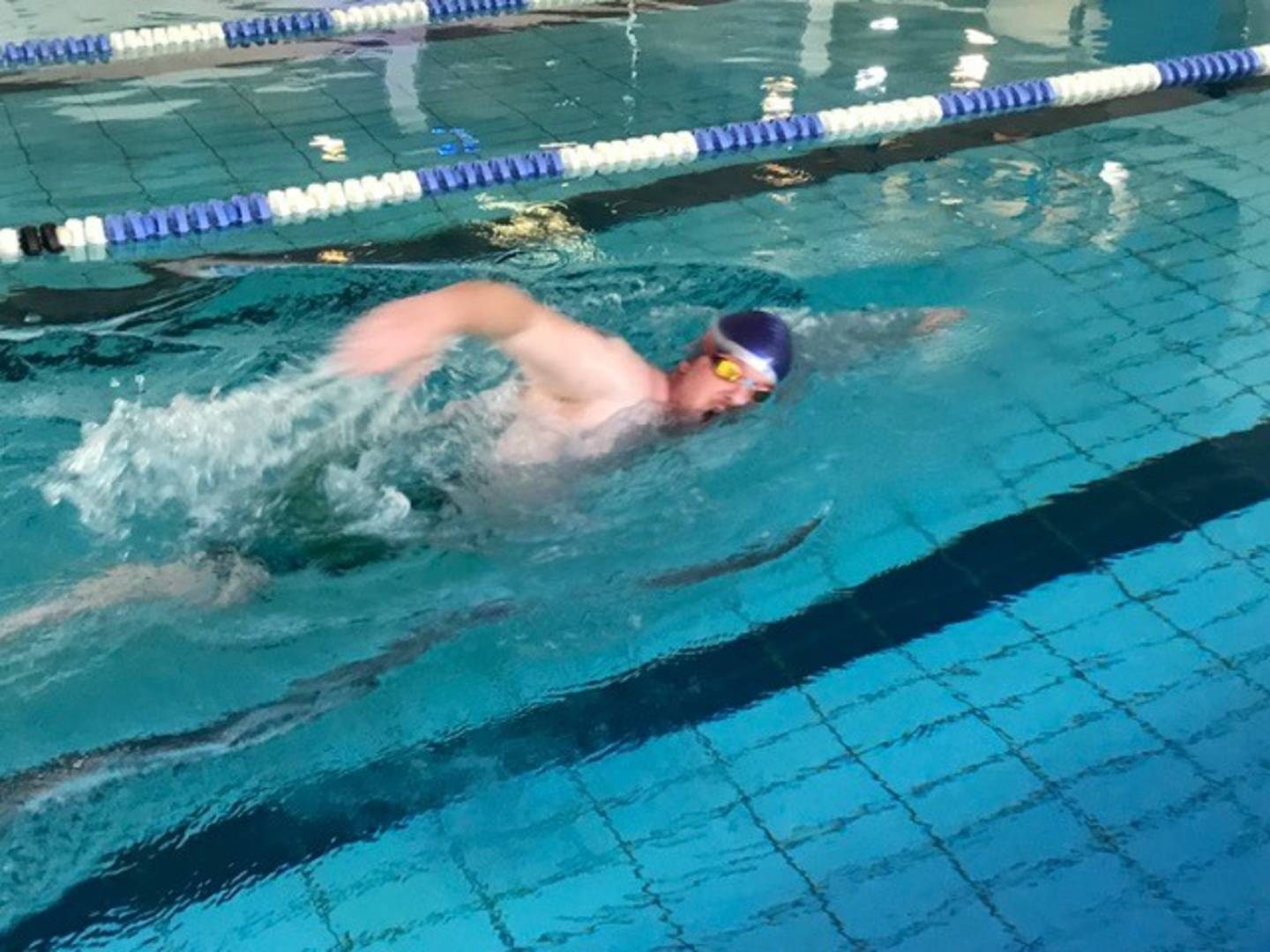 My name is David. I am 43, married with four children and live in Brentwood, Essex. In 2006, I had an accident at work which left me with a spinal cord injury. I am paraplegic and a wheelchair user.
I competed in Para Powerlifting in the British Championships in 2015, coming seventh in the heavyweight class and second in my weight category. Last year I was diagnosed with a minor heart condition which meant that I had to stop competing in powerlifting. Rather than be put off, I went into cardio-based sport and started swimming again, as I used to swim at a high level when I was a kid.
I completed the Aspire Charity's Instructability Scheme in 2013, which qualified me as a gym instructor. I have since moved on to become a level 4 specialist personal trainer, working in the Aspire Leisure Centre Stanmore. Some of my training is on my own but a lot is with team mates from Harlow Athletics Club Wheelchair Racing Team. I also train with friends at the Olympic Park Stratford Lee Valley Velodrome, where we practise handcycling. Around four months ago, I also started training and competing in para triathlons to become fitter and increase my cardio output.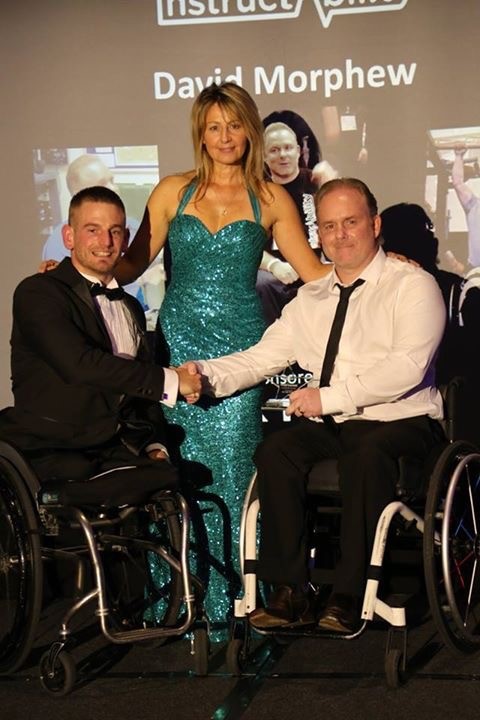 (In this picture, I am receiving the Spirit of Instructability Award, with Joe Townsend, Para Triathlete, and Hilary Farmiloe, Head of Aspire Instructability.)
I have always loved sport and after my injury I found it to be a great way to help recovery. I always feel good when I am training. I love the challenge of seeing how hard I can push myself and then I enjoy the achievement itself, the feeling of pushing harder than I thought possible is great. I also enjoy taking part in competitions and training for upcoming events, not to mention the benefits to my health, both mind and body. It keeps me busy, and it's a way of feeling good about myself as I lost a lot of self-worth after my injury and suffered from bad depression. It also helped me to stand and start taking a few steps by making me stronger and more confident. I can do more for myself so it also helps greatly with my independence. I am lucky that my family is very supportive and my wife helps me a great deal, so her support is crucial.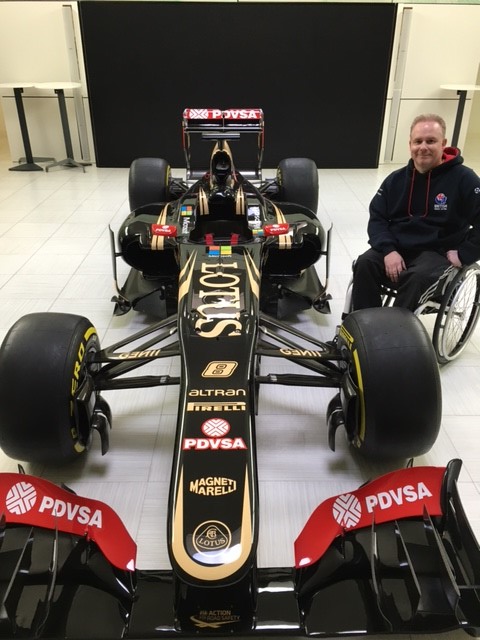 (I am a huge F1 fan, and had the honour of being invited to visit Lotus F1 at their factory.)
It's been a busy year so far – I have already been to a talent identification weekend with British ParaTriathlon in Loughborough, which was fantastic. I also have a few other events lined up including the British Duathlon Champs, the Arctic One Para Triathlon, the ITU World Series Para Triathlon, the British Para Triathlon Champs and the SuperHero Series Para Triathlon. In September I will swim three miles across the Solent to the Isle of Wight for Aspire Charity. I will also be doing some more events like handcycling and wheelchair racing, and may go for a try-out with British Athletics in March at Loughborough.
I would say to anyone thinking of doing a new activity or sport to just do it. It has given me so much. I know what it is like being nervous about trying something new but the satisfaction you get is fantastic. I have met some great people in sport, some famous and some very interesting, all with varying disabilities. It gave me back my self-worth during a difficult time and it's fun, very social and has positive effects on health and wellbeing. You never know, you might find a sport that suits you.
The Aspire Charity supports people with spinal injury and has a wide range of resources and opportunities on offer – visit the Aspire website to find out more.
Active Essex work to make sport and physical activity accessible to all Essex residents. If you live in Essex, visit the Active Essex website for more opportunities.
If you are interested in being active, find out how to start. Or contact us to share your story.