Special night for Sainsbury's IPE at Beyond Sport Global Awards 2017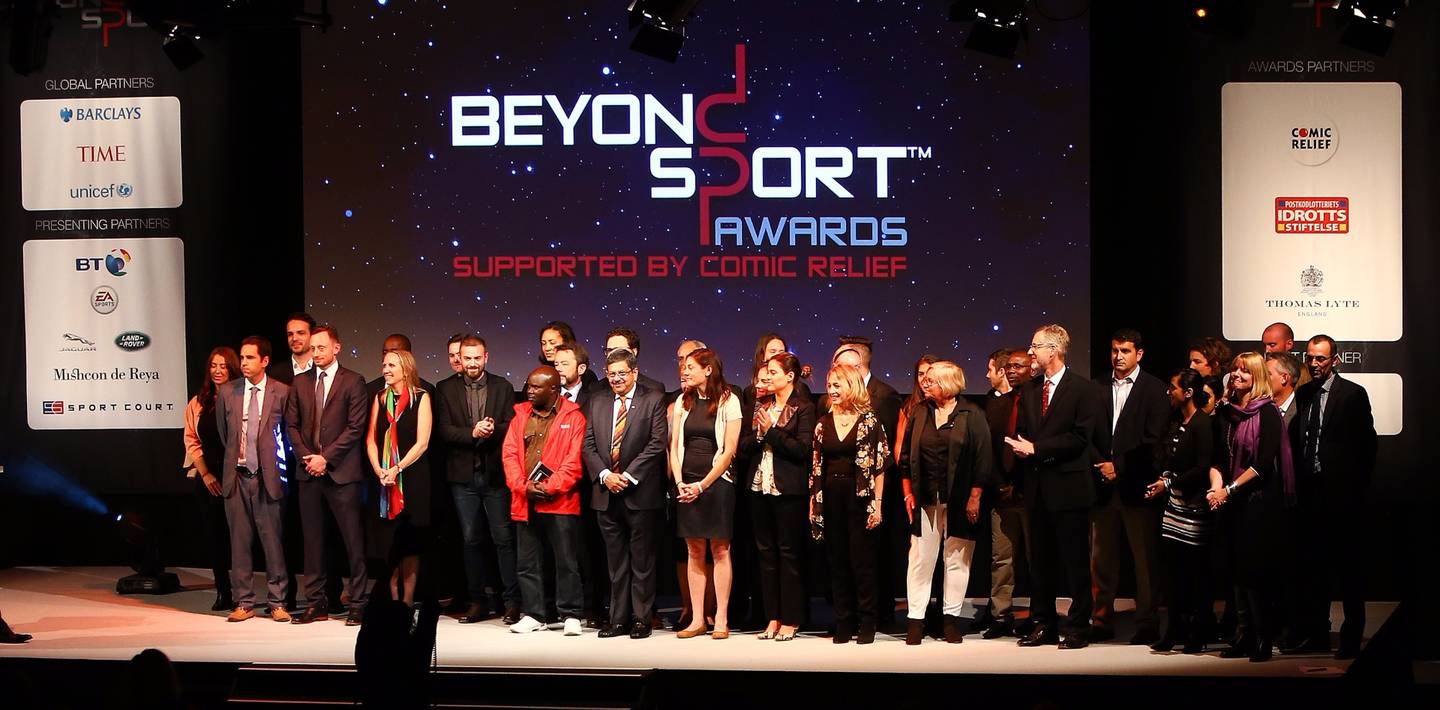 John Brenkus, the presenter of Sport Science on ESPN, hosted the ceremony at the One World Observatory on 26 July, with EFDS delighted to be one of four shortlisted programmes in its category.
EFDS, working in partnership with Disability Sport Northern Ireland, Disability Sport Wales and Scottish Disability Sport with the support of the British Paralympic Association and Youth Sport Trust, deliver the Sainsbury's Active Kids for All Inclusive PE Training Programme.
The initiative, which aims provide positive experiences for young disabled people in PE, has delivered free training to over 10,000 teachers, trainee teachers and school staff since 2012; benefitting over a quarter of a million young people with special educational needs and disabilities as a result.
The national charity faced fierce competition from a strong list of equality programmes being delivered in India, Myanmar, the USA and Canada, with Girl Determined from Myanmar eventually taking the prize.
The Beyond Sport Global Awards showcase organisations that are successfully using sport to promote and achieve the UN Sustainable Development Goals.
On behalf of all the Sainsbury's Inclusive PE partners, Chloe Studley Active Kids for All Programme Manager for EFDS, said:
"We are delighted to feature at such a prestigious awards ceremony. Every partner involved, believes a positive experience in PE and school sport plays a critical role in shaping life-long participation and access to sporting pathways for all young people.
"This work is making so much difference and for the programme to be recognised globally at the Beyond Sport Awards is a brilliant tribute to everyone's dedication over the years."
Sainsbury's Inclusive PE is an exciting opportunity for teachers and support staff to participate in free training and resources to learn to provide a high-quality PE curriculum for all young people.
Sainsbury's Inclusive PE creates a lasting legacy for disabled people after London 2012. Sainsbury's has committed to investing over £1 million for five years to support this initiative. The four Home Country Disability Sport Organisations alongside Sainsbury's, with support of the British Paralympic Association and the Youth Sport Trust, have joined forces in its delivery.
Please visit the EFDS website for more information. You can contact the Sainsbury's Active Kids for All team via email ak4a@efds.co.uk or call 01509 22 77 51.
Image: Beyond Sport Awards