Blog: "Support of your teammates is everything"
Activity Alliance features a blog post every Friday. This year we have been sharing experiences of disabled people involved in sport and exercise at all levels. This month we are supporting Movember to raise awareness of men's health through sharing stories from active disabled men. Today, we hear from Rick Rodgers on founding ParaCheer, how he works to promote disability inclusion and why ParaCheer means so much to him.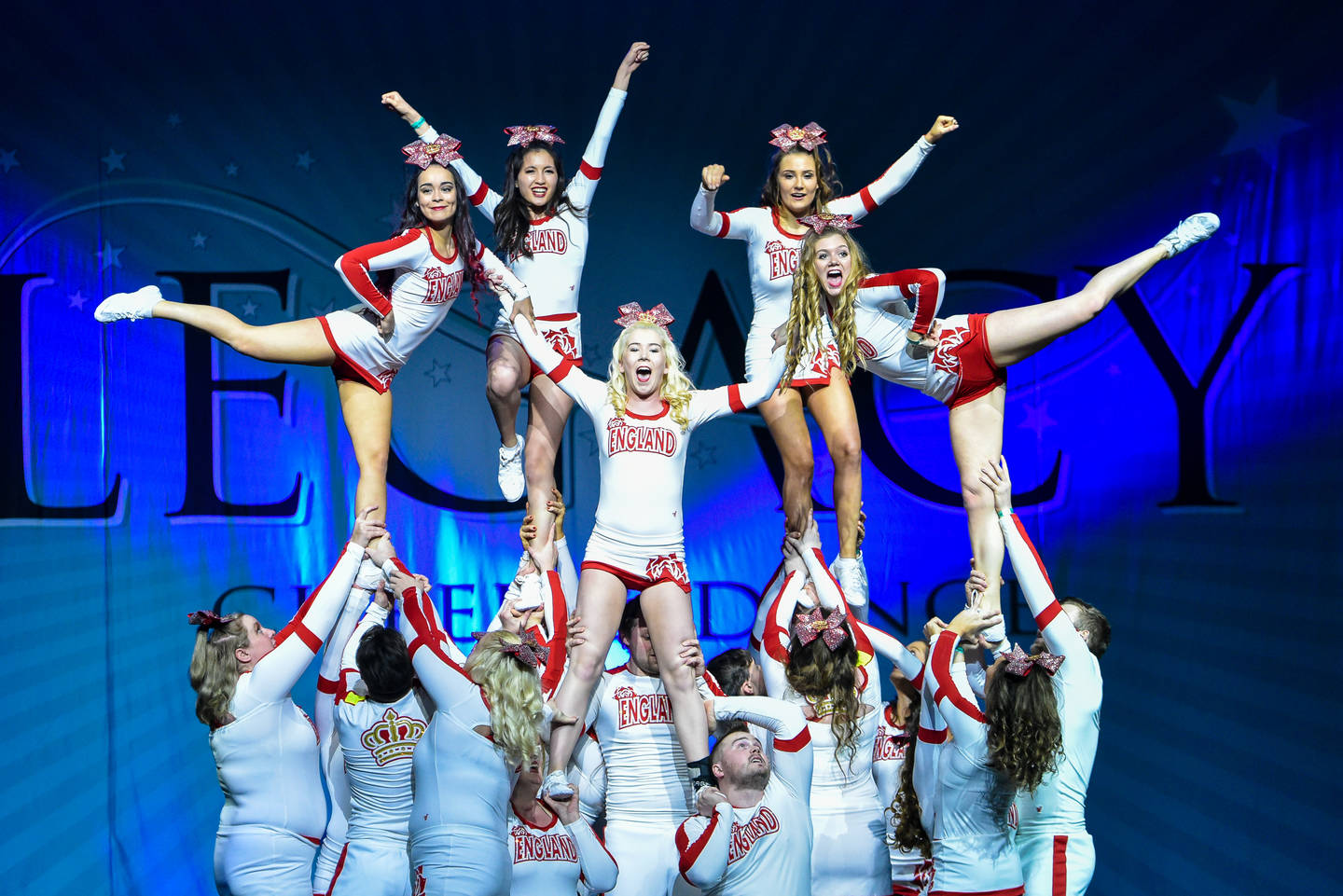 Hello, I'm Rick, I'm 34 years old and I'm a para-cheerleader from Bromley. I have complex regional pain syndrome and I am a wheelchair user.
I've been a cheerleader for about 15 years now, I started before I became disabled and participated for a number of years. When my injury and subsequent impairment occurred ten years ago, I didn't want to stop participating in the sport I loved. However, there wasn't really a space for wheelchair users and other visibly disabled people within cheerleading at the time.
So, I started working with a cheer flyer and pushed the national and international governing bodies to create that space. Four years after my first showcase as a wheelchair partner stunt athlete, I met with the International Governing Body and we founded the ParaCheer divisions. The ParaCheer divisions are for disabled and non-disabled athletes working together to perform most of the elements of classical cheerleading routines.
The sport is now recognised as part of the World Championships and is participated by people in over ten countries, with more growing every week. We're hopeful it will soon become a recognised Paralympic sport alongside cheerleading's recent recognition in the Olympics.
My cheerleading partner is Chantal Epp. We've been working together for the last two years having met on the Team England ParaCheer national team, where we both became World Champions. We train at least twice a week at the Open Gym session at Talent Central in Gallions Reach, East London. We perform around the world showcasing what's possible within the sport as disabled athletes and promote disability inclusion. We also promote the ParaCheer Divisions worldwide as part of the charity I founded, ParaCheer International CIO, which supports cheerleaders with physical and sensory impairments.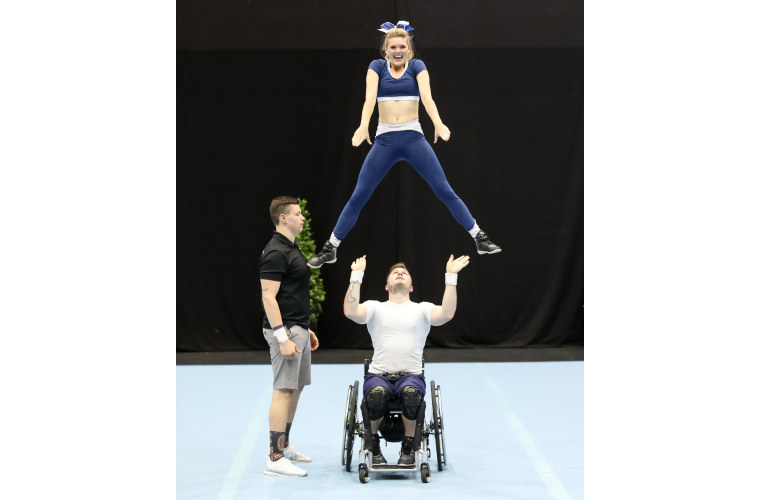 I also work out and swim at my local gym when not on a training, or on a pain recovery day.
Being active helps me stay happy. This is because cheerleading gives me the opportunity to get out and about, so I get to see people, all of whom are smiling and having fun. I also get the chance to encourage my friends and have that encouragement returned.
Not only has cheerleading given me the opportunity to meet new people, I get to travel the world, working with people from many different cultures who all have the same shared goal.
What I most enjoy about being active is the feeling of success when you hit a new skill or trick – it is a real dopamine kick, basically making me pretty good.
The wonderful thing about working in a cooperative sport like cheerleading is that it really helps you develop great communication skills. This has really supported me in getting my needs met as a disabled person in other areas of my life. Also, everyone is really welcoming and encouraging (unlike the classic TV portrayal of cheerleaders), we're actually usually really lovely and considerate people. We're always lifting each other up, often literally.
Cheerleading can be very exhausting, especially when you are lifting and throwing people. However, it's also full of adrenalin and wonderful drivers that keep you going far longer than you feel you can. The act of working cooperatively and being encouraged by your teammates also helps push you beyond the limits you thought were impossible. This does often mean that because of my condition I usually have to take the next morning off to help my pain subside and my body to recover. If I've been away at a showcase or competition the next couple of days are mostly a write off.
In ParaCheer the support of your teammates is everything. With the adaptations we make for certain impairments it's really important to have multiple people working on the same skill or activity together, and literally lifting each other up and supporting each other in a very physical way. It really builds wonderful bonds of friendship that I've not found in any other sport or activities I've been involved in.
Another wonderful thing is that when in competition, because it's judged as a cooperative sport, everyone is just pitched against the score sheet rather than against their competitors. So, it's really common to find all the teams against each other in the same division cheering each other on. In ParaCheer this is seen even more so because it's such a new element of the sport and has given people who never felt they could participate before access to the activity.
The coming year will see me support the Scottish Federation start their national team. I'll then be getting ready for the start of the new competition season here in the UK. I'll also be taking part in the first of this year's competitions in December. This will see myself and Chantal take part in the classical partner stunt divisions against standing bases, and trying to keep hold of our National Champion title from last season.
My advice to disabled people who are thinking about being more active but not sure is - don't let anyone tell you that you can't do something if you want to. If you can't find something out there for you, make something up.
Keeping fit and active has so many benefits to your health and wellbeing that it shouldn't really be a question as to whether you take it up or not. There are so many awesome sports and activities out there that you'll always find something that suits and excites you if you just keep looking.
Sport and physical activity really saved my life, if it wasn't for cheerleading I don't think I'd still be here and I know I wouldn't be as capable of managing my pain as I am doing now.
If you want to know more about ParaCheer International CIO and the ParaCheer divisions and opportunities out there visit www.paracheer.org.
You can also follow Rick's journey - with his partner Chantal - via his Instagram account Wheelchair Partner Stunt.
Photography credit for main image: Believe Photography