Blog: "Being an inclusive instructor makes me really happy!"
Activity Alliance features a blog post every Friday which shares the experiences of disabled people involved in sport and exercise at all levels. Today, Friday 8 March is International Women's Day - a global celebration. This year's campaign theme is #BalanceForBetter. We are marking this international day by celebrating inclusion in sport with a blog from founder of FUNction Fitness, Wendy Hall.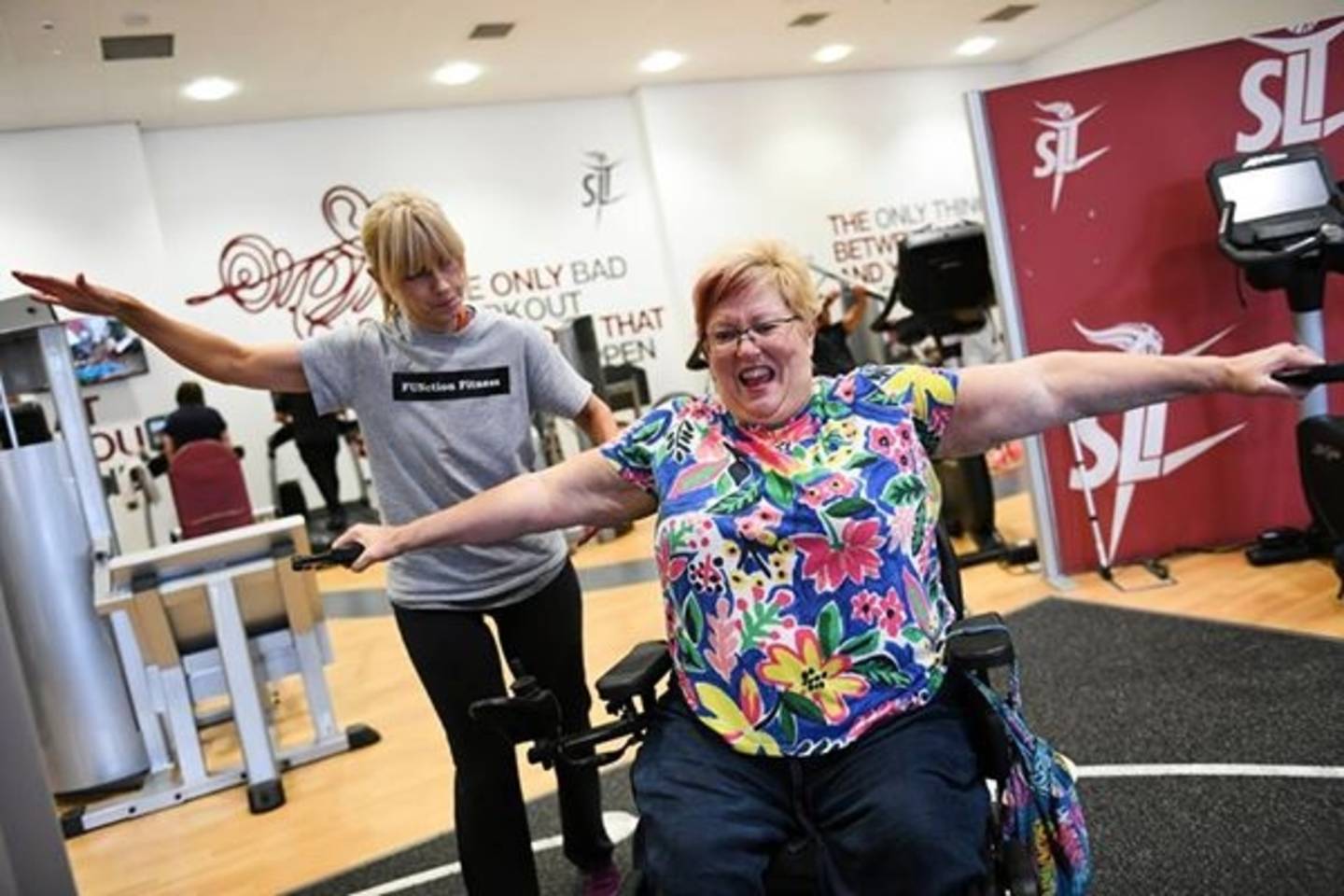 Hello my name is Wendy, I'm 43 and I live in Dudley. I'm a fitness instructor and I am the founder of FUNction Fitness – an inclusive fitness class designed for any ability to join in.
I currently teach my FUNction Fitness classes within Sandwell Leisure Trust (SLT). SLT have several gyms and I am their first casual disabled gym and fitness instructor. I am known as the inclusive instructor which makes me really happy! Each Wednesday I make full use of my volunteer time at SLT to support as many people as I can through FUNction Fitness. I also offer one to one sessions. There's always more people coming to try the class and meet us.
I have a spinal cord injury from an accident in 2008. I've always liked the gym and group classes, however the day I had my accident that all changed. From being at a spin class going top speed in October 2008 to total paralysis within 12 hours! You never think it will happen.
It wasn't until around 2013 I could even face the gym, nevermind people. I had to start again somewhere.
FUNction Fitness has a great mix of people, all with a range of abilities and skills who want get together and enjoy the gym in a way they didn't before. We are all friends, supporters and one big community for each other. They bring their friends and family to join in and support them too - that's how FUNction Fitness works.
An inclusive gym class has always been on my radar as I have seen first-hand how few fitness classes are available for wheelchair participants, or people with reduced mobility to fully participate in. I wanted to help others who, like myself, wanted a group class for anyone getting back into exercise and wanting to progress. No pressure added, just exercises we can all do.
There is no better community like those who can laugh together and that's why I love being active. Even all these years after my accident, I struggle to get up some days but I know the smiles, support and community within my group exercise is worth it. Connecting with other people through exercise, without feeling judged is a life-line sometimes.
Being active has been, and continues to be really important to keep up my mobility, mental health and enthusiasm. The ability I have now will probably decrease with time, so I try to focus on maintaining it. Exercising with others also inspires me to do more, and vice versa. I have learnt such a lot from meeting other people.
The support we give one another is really important - FUNction Fitness is an escape for us all I think, and during our classes it seems like there is only us in the gym. We laugh together, workout together and encourage each other constantly - or at least for 30 minutes.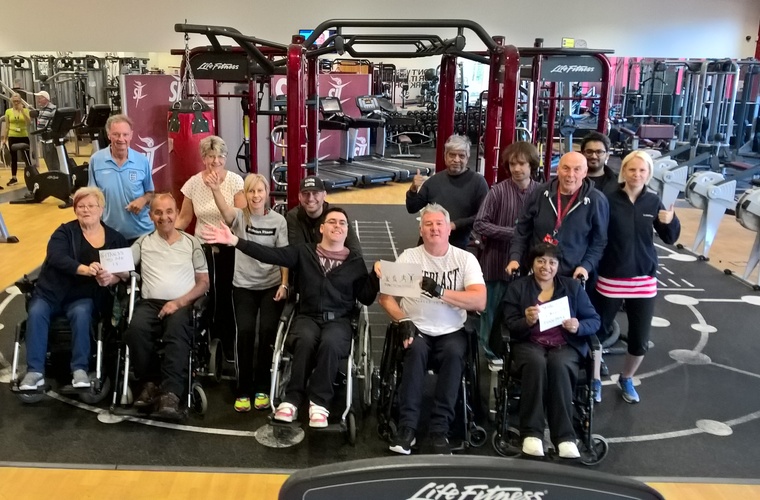 I'm always looking to try new things, however I know it's hard to find facilities who feel comfortable or confident in disabled people taking part. I'd really like to do horse riding again but I am yet to find somewhere suitable. I've done volunteer work with spinal charity Aspire, since being in hospital in 2008. This led on to doing my fitness instructor training with them through InstructAbility - a project which supports disabled people into the leisure industry. This year, I'm working with Aspire's new InstructAbility students and supporting them as a Leisure Placement Support as they begin their fitness journey. Some of these students have been inspired to do the course through doing my FUNction Fitness and seeing things are possible.
My advice to other disabled people who are thinking about being more active is - I'd say, sport in itself is not for everyone, but exercise in many forms definitely is! Find or re-discover something you like and stick with it. Like-minded people, community and interests will outlast trying to find something because someone else likes it. If it's being outside, enjoying fresh air there are plenty of spaces to be found and other people too. If indoors is your thing, create something together with other people or join a group. With the vast amount of social sites it's easier to search for things to do, or similar ideas, without phone calls and travelling.