Moving more while at home
During this testing time, we remain committed to ensuring disabled people can be and stay active. Our team is here to support your organisation in whatever way we can. We have compiled a few ways you can keep active while at home.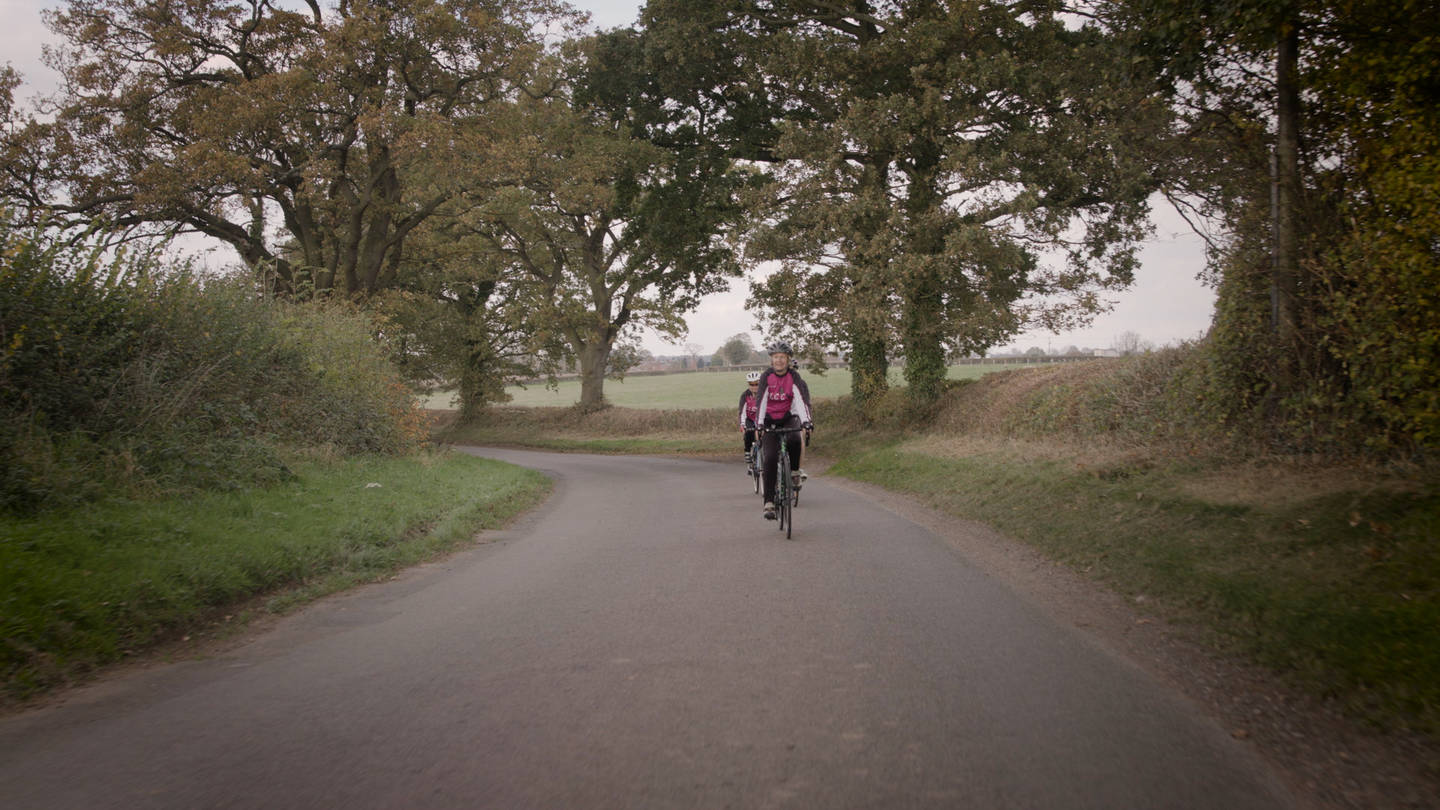 Over the coming weeks, the public will be 'social distancing' and spending more time at home, in the garden or open air. This naturally means a change in sporting habits, including group activities. Please familiarise yourself with the latest official advice on social distancing and general hygiene.
There are many ways to continue enjoying an active lifestyle. This includes adapting activities so everyone in the household, disabled and non-disabled, can take part together.
We are especially mindful that there will be even more disabled people and people with long-term health conditions, who feel isolated and less active. We will regularly post tips on ways to stay active at home or in the open air. You will find these on our Twitter and Facebook pages or we can send via email to you.
Sport England is using the hashtag #StayInWorkOut on social media. Perhaps you have a great accessible home exercise to share.
Activity Alliance Being Active Guide
If you are not as active as you would like to be or you know someone who isn't, there are lots of resources or contacts to help you on your way. Our Being Active Guide is for everyone with lived experience of disability or health conditions. We wrote the Guide in partnership with Disability Rights UK and it provides the information you need in a quick, easy format.
Sofa Superheroes
Join instructor Kris from Wheely Good Fitness everyday for a Sofa Superhero work out! Use #SofaSuperheroes on social media to find his sessions.
Shapemaster home exercise videos
Shapemaster home-based video exercises to support older adults & those with long term health conditions throughout isolation. Physiotherapist Rachel Young talks through exercises that can be performed whilst the sofa or on the floor.
Visit Shapemaster home based exercise films here
Gym-free workouts
Put the fun back into fitness with these equipment-free workouts for all levels. These illustrated guides are designed to help make your workouts effective and easy to follow. Created with busy people in mind, these routines from fitness expert Neila Rey, now known as Darebee, can be done anywhere, at any time. Many of these routines count towards your recommended 150 minutes a week of exercise and muscle-strengthening activity.
Visit the guide here on NHS pages
Parasport home workouts
Parasport teamed up with Kris Saunders-Stowe, a qualified fitness instructor, to bring you this short, easy to follow guide to stretching and improving your mobility. This workout routine is ideal for people who might not have taken part in sport or activity for a while, and are looking for that first step into getting active again. There's no equipment necessary, all you'll need is a little bit of space to follow Kris' instructions.
Being active with a long-term health condition
Starting to become more active can be daunting, especially if you haven't done much exercise before and you are managing a health condition.
We are undefeatable is a campaign created to support people with long-term health conditions. Want help with starting to move more? Visit this campaign website for ideas and resources to help you start your journey to being active. Visit the we are undefeatable campaign
The Chartered Society of Physiotherapists has some top tips on how to incorporate regular activity into your life. Read the tips here.
Sitting exercises
These gentle sitting exercises will help improve your mobility and prevent falls, and can even be done at home. Don't worry if you've not done much for a while – these seated exercises are gentle and easy to follow. They may mention older people, but these can work for most people looking for a starter routine. For these exercises, choose a solid, stable chair that doesn't have wheels.
Download the NHS sitting exercise sheets.
Change 4 Life accessible activity guide
There are lots of ways to keep disabled children and young people active – start off by choosing activities your child is interested in and adapt them.
For kids to lead a healthy lifestyle they need to move as much as possible. Being active for at least 60 minutes each day helps keep their hearts healthy and their bones strong – and if they have additional needs, this is just as important.
Many of the activities suggested for non-disabled children, including the Shake Up games can be modified and enjoyed by disabled children. For some children it may be an easy adaption to the games like using larger or softer balls, making the distances or playing times shorter.
Visit Change4Life accessible activities here
10 today
Tune in to 10 minutes of physical activity today. It's good for you and fun to do! Just 10 minutes of physical activity a day can benefit your physical and mental health. 10 Today is a short, enjoyable and easy routine.
10 Today involves short ten minute routines to get you stretching and moving, and will be broadcast on the radio and online. Their vision is a world where being physically active is part of daily life for older people.
Home workout videos
Getting exercise doesn't need to be difficult – you don't even need to leave the house! Clear some space in the living room and give our easy 10-minute workouts a go.
To stay fit and healthy, you're recommended to get at least 150 minutes of moderate physical activity a week, or around 20 to 30 minutes a day. Plus, you should aim to do strengthening and balance exercises at least two days a week. These home workouts are an easy way to help you reach your exercise goals, so give them a go!
LimbPower and LimbPower Juniors
LimbPower is the National Disability Sport Organisation supporting amputees and people with limb impairments to reach their sporting potential. LimbPower have created a private Facebook group for all the LimbPower community and LimbPower Junior Families. They will support the physical, psychological and social wellbeing of amputees and individuals with limb difference. They will post videos, live videos, Q and A sessions and useful and relevant resources and social media challenges. Created to keep our community members active, reduce feelings of isolation and support their physical, social and psychological health.
British Blind Sport
British Blind Sport supports blind and partially sighted people to get active and enjoy playing sport. To support the #StayInWorkOut campaign, they are creating a free online library of accessible workouts and resources to support people with visual impairments stay active at home. Activities include yoga, pilates, cardio and high intensity sessions, gentle exercises and workouts for children and young people.
Visit British Blind Sport website
More advice
Our colleagues, friends and supporters' health matters most to us. Please stay safe and follow public health authority advice and information on the NHS and Government websites.