Cerebral Palsy Sport launch new health and wellbeing resources
National Disability Sport Organisation, Cerebral Palsy Sport has launched a number of new resources to help everybody to stay as fit and healthy as possible at home, now that being active becomes more important than ever.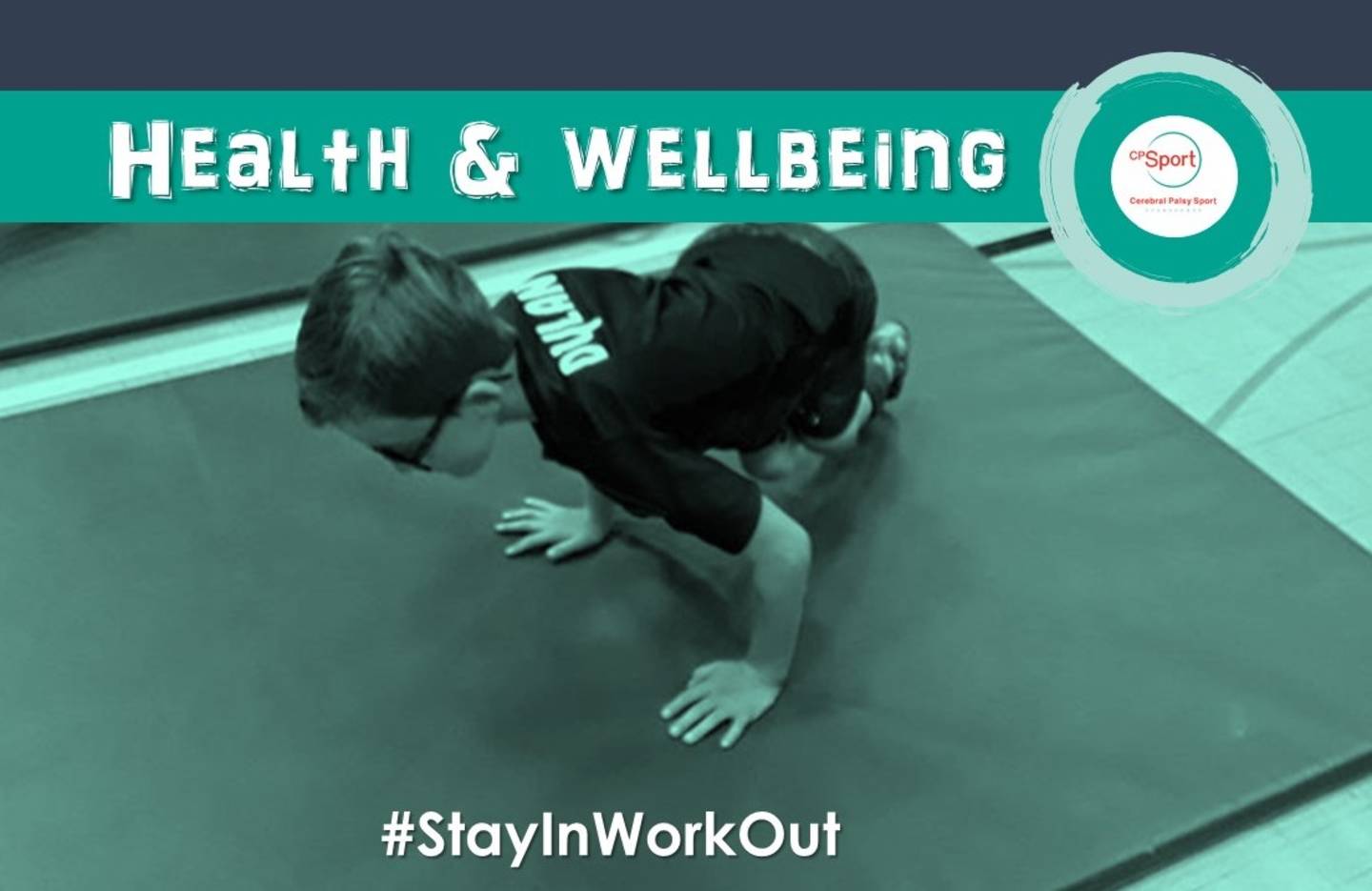 Developed in collaboration with personal trainer and nutritionist Catherine Lineker BSc (Hons) Msc, the new health and wellbeing resources have been created with regular Cerebral Palsy Sport participants in mind. However, the activities and advice can be useful to everyone from beginners to family members.
Catherine Lineker has previously worked with Cerebral Palsy Sport, hosting an educational seminar at their athletics and swimming training camps in October 2019. Participants learned about the importance of different food groups, when and what to eat for different stages of training and competition. Catherine has a wealth of knowledge, spending eight years as a full-time rowing athlete whilst also completing a degree in nutrition. She specialises in supporting people who require injury rehabilitation, nutrition guidance and want to keep fit.
Cerebral Palsy Sport recognised the demand for more information on not only exercise for people with physical impairments but also good nutrition at home. The resources compliment Sport England's national Join The Movement campaign which was created in response to the coronavirus outbreak, and uses the hashtag #StayInWorkOut. The campaign has proved extremely popular and includes content providers such as Les Mills on Demand and Joe Wicks (The Body Coach).
Cerebral Palsy Sport's new health and wellbeing resources are available on their website - www.cpsport.org