Blog: "Garden chairs make good goal posts"
During this uncertain time, Activity Alliance remains committed to ensuring disabled people can be and stay active. We are especially mindful that there will be even more disabled people and people with long-term health conditions, who feel isolated and less active. Our #StayInWorkOut blogs will explore the different ways disabled people are moving and staying active at home.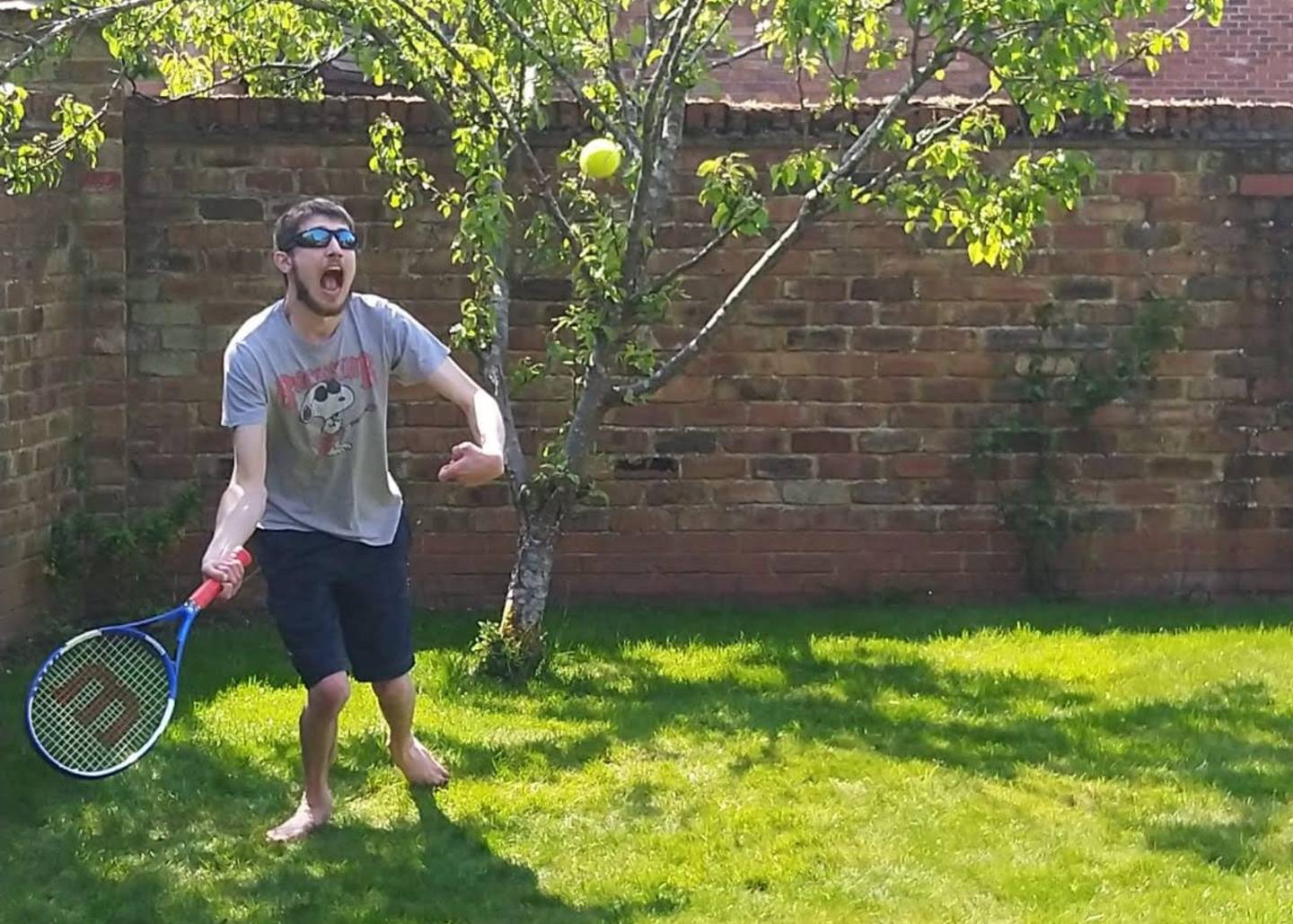 Activity Alliance is proud to support Sport England's Join the Movement campaign. It gives people fun and creative ideas on how to get active in and around their home.
There are many ways to continue enjoying an active lifestyle. This includes adapting activities so everyone in the household, disabled and non-disabled, can take part together, or on their own. We'll be sharing ways people are making the most of their space and equipment at home.
This week, George blogs for us about how he is getting creative in the garden.
George's blog
Hi everyone, my name is George and I live in the West Midlands. I have cerebral palsy.
I would describe myself as quite an active person. I go swimming and to the gym quite often. During the spring/summer months I enjoy going on bike rides. I also play sitting volleyball for Loughborough Fusion Sitting Volleyball Club.
Sitting volleyball is an inclusive version of traditional volleyball. The game offers disabled and non-disabled people the opportunity to compete with and against each other. It is fast and action packed, which is why I love it! Unfortunately, the coronavirus pandemic means we can't play at the moment.
To make up for it, I have found some creative ways to keep active at home. When the sun's shining, I spend time in my garden playing tennis and football. And when the weather isn't so great, I practise my boccia skills inside using Boccia England's Boccia Boost resources. I am also competing in Boccia England's new virtual competition on social media - The Rainbow Cup. Fingers crossed all the target practice pays off!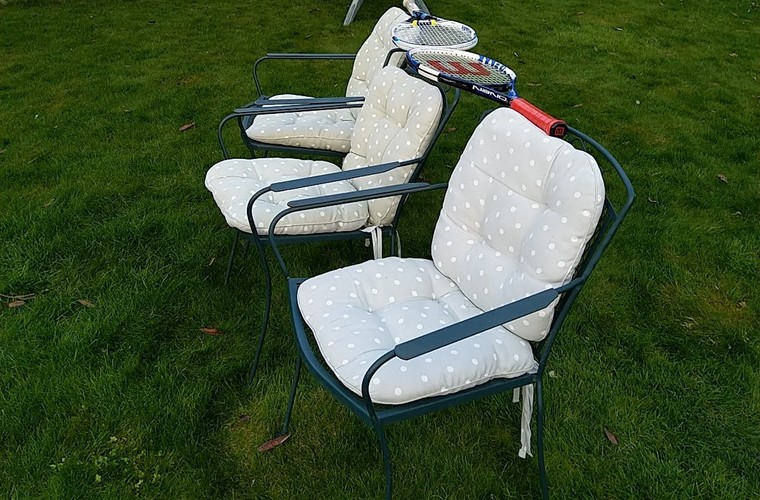 In the garden, my family and I cleared an area to mark out our very own lockdown tennis court. We use garden furniture and a broom as a net; and soft, spongy tennis balls (so that we don't lose them over the fence). The garden chairs also make good goal posts when we kick the football around.
My family have always supported me to be active and its no different during the lockdown period. We encourage each other and have fun together. It is important to stay active during these strange times. Playing football and tennis helps to take my mind off everything. It eases my anxiety on days when I am feeling low.
George being active in the garden
My advice to other disabled people is to make the most of what you have around you. You don't need lots of fancy sports equipment. For example, if you don't have any boccia balls or skittles at home, you can play by throwing socks or soft toys at empty water bottles. It doesn't matter if activities don't resemble the original sport. My back garden certainly isn't centre court at Wimbledon! Use this time to be creative, and make up your own games and activities.
In these unprecedented times, the normal rules of sport are there to be broken. Go for it!
Support on being active at home
If you are not as active as you would like to be or you know someone who isn't, visit our being active at home page to find a list of exercise advice, workouts, videos and activity guides for disabled people.
Join the movement and share your own experiences of being active:
Use the hashtag #StayInWorkOut on social media to share your accessible exercises
Don't forget to tag in us on Twitter, find us at - @AllForActivity