Get Out Get Active partners come together for fourth national event
On Tuesday 22 September, we took Get Out Get Active's (GOGA) fourth annual conference online. Among the 90 attendees were programme funders, and local and national partners from across the UK. The unpredictable circumstances we all find ourselves in in the current climate were not enough to dampen the renowned GOGA spirit.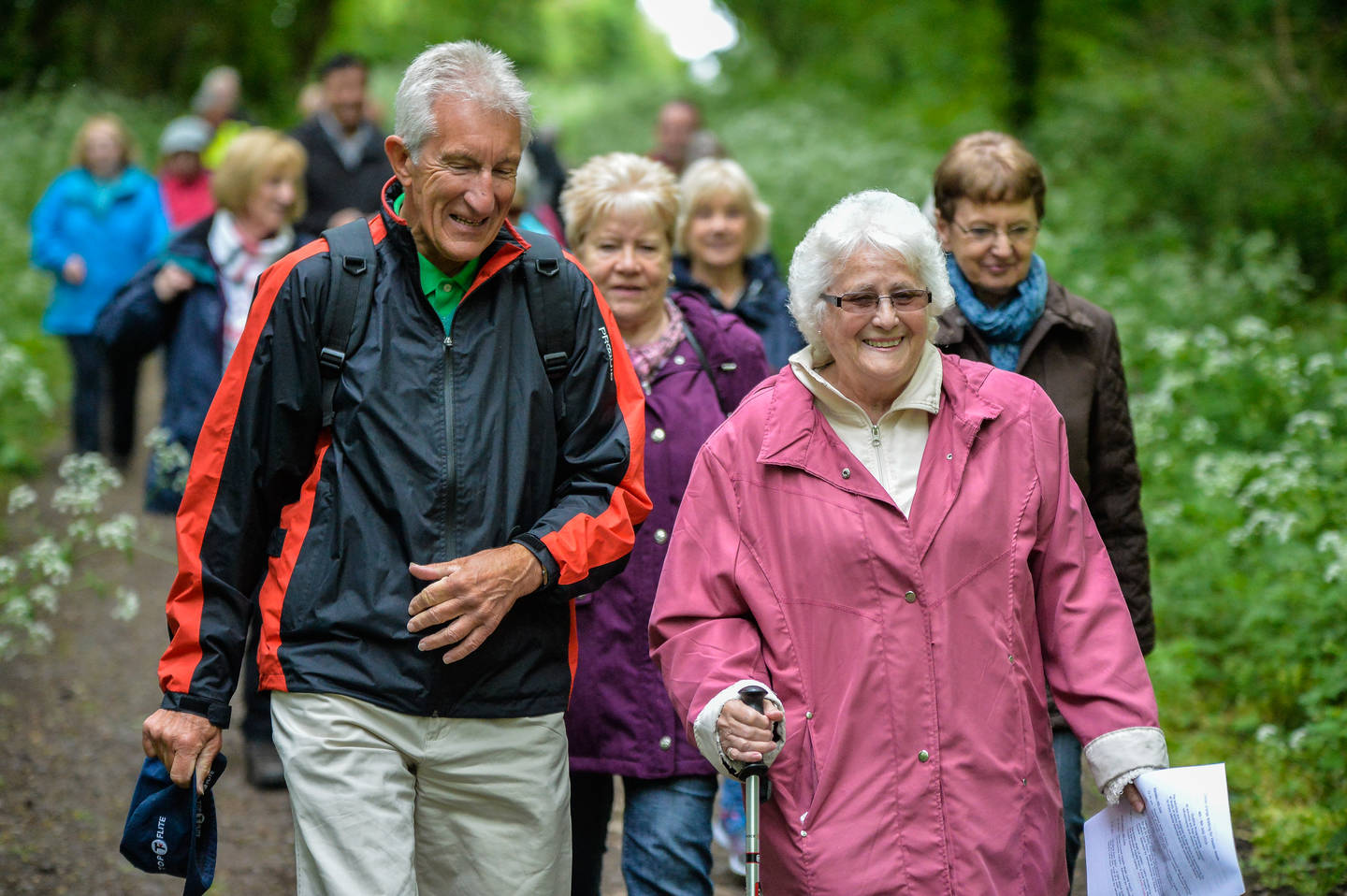 At last year's conference in Manchester, it was a proud moment when we announced the programme's continuation and new funding partners joining the family.
Following three years in delivery, from 2020, thousands more inactive people across 21 locations will benefit from the £5million GOGA programme. It is supported by founding funder Spirit of 2012 and additional investment from Sport England and the London Marathon Charitable Trust.
The ground-breaking programme began in 2016, created to bring disabled and non-disabled people together to be active. It engages the least active communities in fun, inclusive ways. Now it is set to continue until at least 2023.
Every year, we bring everyone together, who work tirelessly within the locations, to learn and share.
Today, Barry Horne, Chief Executive, and Kat Southwell, Head of Programmes, for lead partner Activity Alliance, welcomed the funders to the virtual room.
Ruth Hollis, Chief Executive for founding funder Spirit of 2012, said:
"On behalf of Spirit we want to thank you for your flexibility and resilience over the last six months".
Mike Diaper, Director Executive Director for Children, Young People and Tackling Inequalities for Sport England said:
"GOGA reaches people who all too often are left behind. Now in these really tough covid-19 days, GOGA is needed even more than before."
Olu Alake, Strategic Grants Lead for London Marathon Charitable Trust, said:
"GOGA ticks all the boxes for us. It's inclusive, well managed and ambitious in its scope. It's important that people can get out and active and have fun, but also that it's sustainable."
Not surprisingly, conversations in the breakout rooms featured the constraints covid-19 has put on many populations. None more so than on disabled people and people with long-term health conditions.
Getting out and active in this unusual year for the programme has led to partners being even more creative. We are extremely proud how localities have risen to this difficult challenge.
From recipe bags and activity cards for selfies to using traditional channels like calling participants for a support chat. Providers across the country have found a way to reach more people. They are continually finding ways to reach our most inactive audiences.
New locations like Blackpool have delivered food parcels, with table tennis equipment and activity ideas. They produced how-to-videos so people can be active at home and are connecting to the Ping table tennis initiative across the town.
While the opportunities to engage people online have proven exciting, they also amplify the inequalities that already exist in the digital divide. Whether barriers to participation are the cost of data, skills or accessibility, a digital-only focus means some audiences will ultimately miss out.
We heard from one location, where many participants just want to turn up when the time is right and not have to book online. When they feel confident and motivated to be active.
GOGA activities thrive on the social connectedness. In the current climate, we may not be able to share tea and cake with all those taking part or the volunteers. But this morning's conference paved the way for an exciting future, where more people are enjoying an inclusive active experience.
Thank you to everyone who made the event run so well.