Blog: "I felt incredible. I had found my sport"
In our latest blog we hear about Jon's journey to finding wheelchair fencing and how COVID-19 has impacted his life.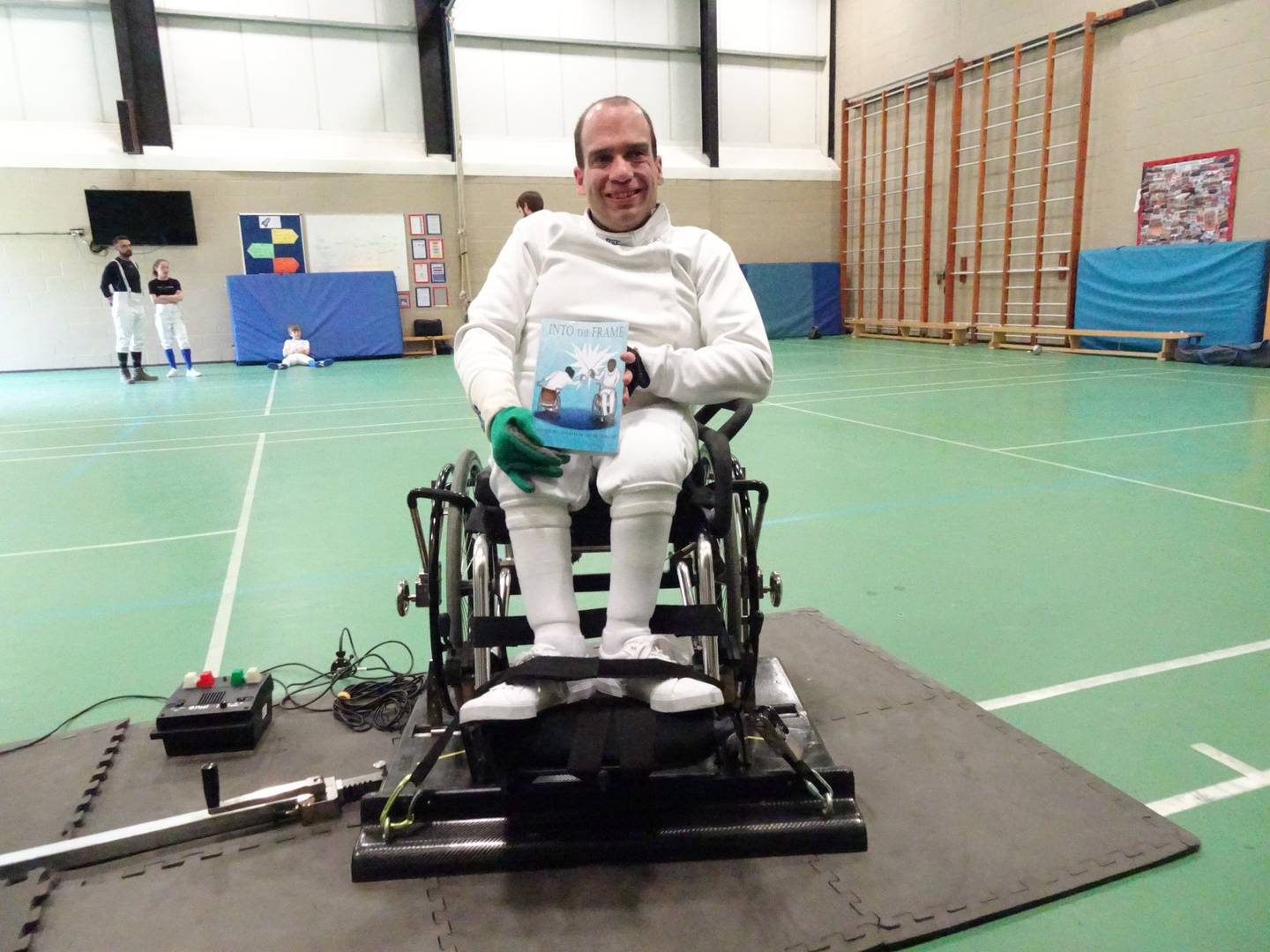 Hi, I am Jonathan Collins, I am 30 and I enjoy wheelchair fencing. I was born with Spina Bifida and Hydrocephalus. I am unable to walk or stand so my daily routine revolves around a wheelchair.
An undiagnosed shunt failure in 2004 caused my severe sight loss. Thanks to computers and large print formats I am able to keep in touch with things but my independence has been impacted.
I have always enjoyed watching sport on television but I was never encouraged to do sport at school. My PE sessions were used for physio, or walking in callipers that came up to my armpits.
I remember participating in weekly swimming sessions with my family. This was really enjoyable but another health issue occurred and ended this. However, my determination to get involved in a sport was strong, not only as a way of keeping fit but also as a way of being part of group.
Over the years I tried taster sessions of various sports but nothing seemed to suit my ability or needs. I needed more in my life so I became a volunteer at the world famous Mary Rose Museum at the Portsmouth Historic Dockyard. I still volunteer there now.
Both activities gave me something to focus on but they did not require much exercise and I gained weight. Fortunately through a chance meeting with an old friend I learned there was a fencing club only ten miles from my home that welcomed wheelchair users. I went along to see what the sport was all about.
They gave me a jacket and a mask to put on and with weapon in hand I was ready. Viv Mills who later became my trainer showed me some basic moves. By the end of this first session I was hooked. I felt incredible. I had found MY SPORT.
I still enjoy wheelchair fencing just as much as I did that first session. Viv is an excellent trainer she is very patient and is willing to take as long as it needs for me to grasp new techniques. She is full of encouragement and praises me if I do well. In return she expects me to do my best and put up a good fight.
I feel fitter, healthier, happier and more confident since taking up the sport. And I have lost weight due to exercise and controlling those extra calories in my diet.
The pandemic has put a stop to my wheelchair fencing, it's impacted me physically and socially but I still keep in contact on social media with the members of the club. I also try and go out for walks in my wheelchair to keep fit too.
I hope to go back to wheelchair fencing training when the pandemic is over. I am really looking forward to seeing my friends and trainer back at the club again soon.
I see myself as somebody who loves the sport and somebody who has gained a lot from it, but still has a lot to learn. My aim is to make more people aware of wheelchair fencing through my book 'Into the Frame' and through my social media. I want to encourage more people to try this amazing sport.
I still have a lot of work to do but hopefully I will eventually inspire a new generation of wheelchair fencers.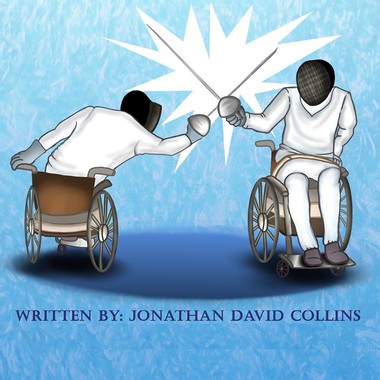 Jon's book, titled 'Into the Frame' gives an insight into the sport and contains stories from some of the world's top wheelchair fencers.
Follow Jon's wheelchair fencing journey via his social channels:
Support on staying active
As the sport and activity sector continues adjust to a new normal, there are lots of ways to continue to stay active. If you are not as active as you would like to be, or you know someone who isn't we have complied a list to support you to be active at home.
Visit our get active at home page to find a list of exercise advice, workouts, videos, and activity guides for disabled people.