Get Out Get Active: keeping people connected through COVID-19
The COVID-19 pandemic is having a significant impact on the activities our Get Out Get Active (GOGA) partners are able to provide. Across the country our partners are rising to the challenge and continuing to support disabled and non-disabled people to stay connected and keep active together.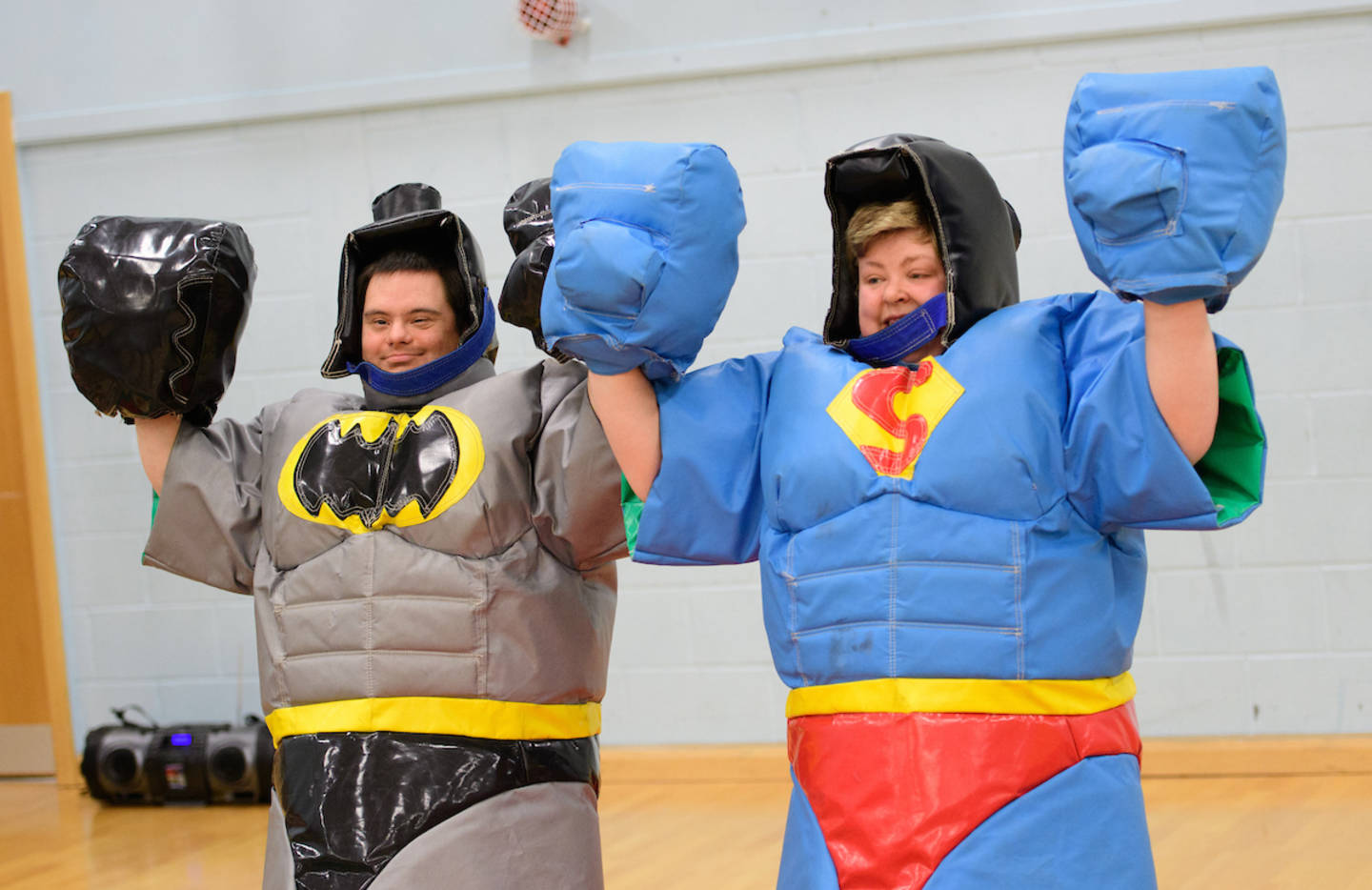 COVID-19 is rapidly changing the way we live. Social distancing measures, self-isolation and the closure of leisure venues is having a big impact on our daily activities and opportunities to be active. Insight shows that disabled people want to be more active but are fearful of how COVID-19 may affect them.
The GOGA programme is focused on enabling people to get out, get active and connect socially with people in their community. Quite a challenge given the current situation, but our GOGA partners like a challenge. They have developed creative and innovative ways to engage participants through digital and traditional formats. From delivering equipment to individuals at home, to sending out exercise postcards and even calling participants for a supportive chat.
Jean Kerr, A GOGA Sunderland seated exercise participant explains how COVID-19 has impacted her activity levels:
"For us, lockdown meant that getting active was difficult. We were able to go for walks on our own, however we were unable to meet friends, family and take part in activities we would have usually done. Taking part in the seated exercise has been great to meet new people and catch up with those we know, whilst restarting to do more exercise than we were doing before. As a group we want to do more physical activities when safe to do so."
Positive approaches from other GOGA locations included developing a blended offer, using both digital and traditional formats of communication and delivery.
GOGA Nottingham introduced table tennis activity at home with support from Table Tennis England. While GOGA North and North East Lincolnshire focused their COVID-19 response on providing staying active at home information leaflets and online content. These leaflets were distributed with food and care packages to local households. Community emergency response teams were developed and deployed to support those who may not have access to the internet to do light exercises at home.
When restrictions eased over summer, Active Humber developed bowls and croquet sessions at a local park in Grimsby. Sessions attracted people of all ages and abilities, and were adapted to cater for participants with a range of impairments.
The Whitehead family; Mum Leanne, Dad Adrian and their two children Alex and Stephanie, attended the bowls sessions almost every week. They described the sessions as "the best thing ever" and "one of the few things that they can all do together as a family".
While opportunities to engage people online are exciting, they also amplify the inequalities that already exist. This is known as the digital divide. A real learning curve for all involved is that using digital-only formats means some audiences will miss out.
Kat Southwell, Head of Programmes, said:
"When it comes to reaching the most inactive people in our society, taking a blended approach of virtual and traditional formats is a must. Thank you to all our partners and GOGA locality teams in continuing to find creative, COVID-safe ways to reach people, enabling them to be active and socialise together."
The winter months bring additional challenges for many disabled people, especially if activity is limited to outdoors or in the home. Our GOGA localities are continually finding new ways to reach some of our most inactive audiences. We will be bringing you a series of stories from GOGA locations on how they are continuing to connect and engage individuals and households in regular physical activity and exercise.
About Get Out Get Active
Get Out Get Active (GOGA) is a programme that supports disabled and non-disabled people to enjoy being active together. Activity Alliance is the creator and lead partner. The programme is funded by Spirit of 2012, Sport England and London Marathon Charitable Trust. Visit GOGA's website to find out more.