Blog: "Football gives me freedom"
The FA Disability Cup returned last weekend. Being broadcasted for the first time via BT Sport, the Cup saw St George's Park host five cup finals. One of these was the Blind cup final which saw Merseyside Blind and VI Football Club go head-to-head with RNC Hereford. We hear from Merseyside player Rainbow on what it was like competing at the weekend and why football is so important to him.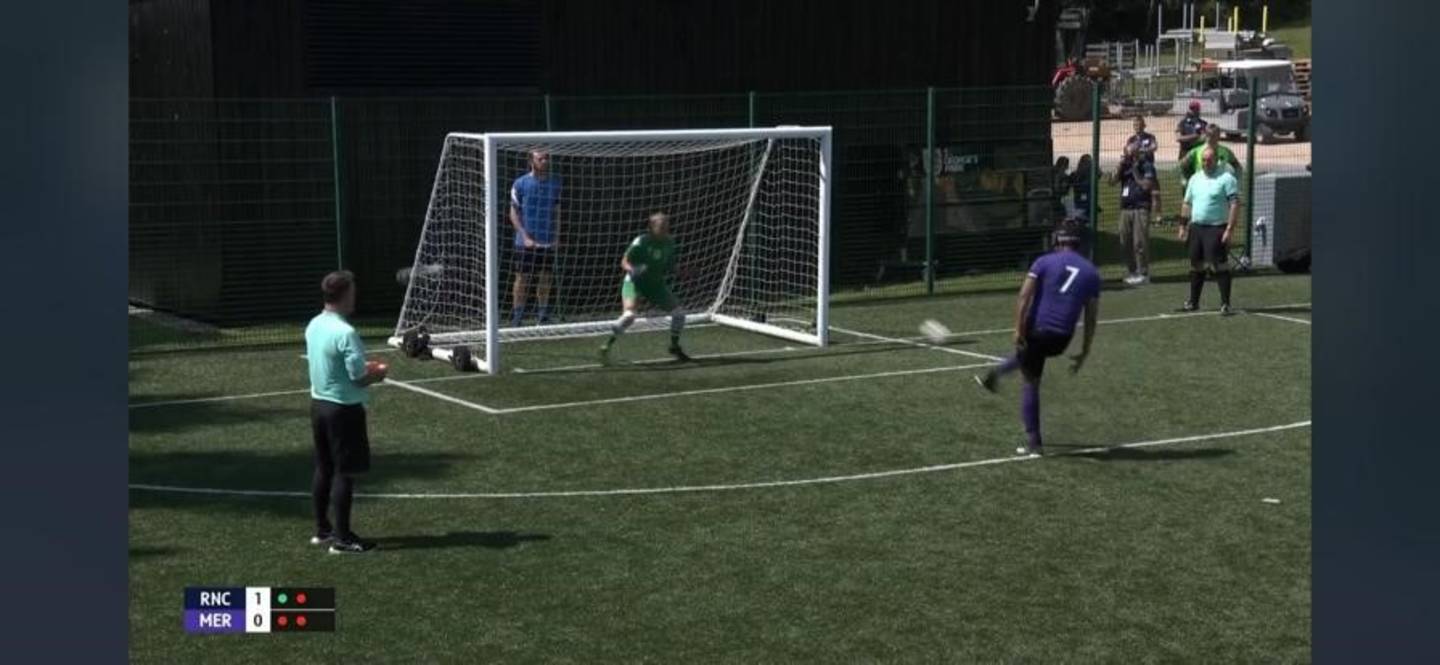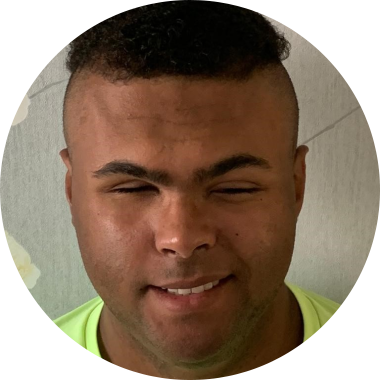 Hi, I'm Rainbow, I'm 18 years old and I love sports. My favourite is football and I play for Merseyside Blind and VI Football Club and the England blind team too.
I've always loved football - the school I went to, Saint Vincent's School for the Blind, supported me to find the team I play for now. As well as playing football I spend my time supporting other blind young children too. The one thing I enjoy most about playing football is the freedom it gives me. I also love being able to show the skills I have to other people – especially my speed and dribbling.
One of my teachers suggested I try out with Merseyside Blind FC and VI FC and I've been a part of this club since 2017. Since starting with them we have gone on to win a number of trophies and cups. My biggest achievement so far has been playing for England at 16 years old at the 2019 European Championships.
However, like many, COVID-19 has impacted my activity levels greatly. From the end of 2020 I lost all my motivation and I didn't take part in much activity at all. Being blind also meant I couldn't take part in as many activities as my sighted peers which meant me sitting inside a lot. Not only did it impact my activity levels but my social levels too.
As you can imagine, I was so happy to take part in my first face-to-face football session on the 31st of March. It felt great being able to touch the ball again and to be around my mates. I also felt like I had got better on the ball, as I have been practising my ball control whilst being at home.
Last weekend saw me compete at the FA Disability Cup final. This was a great achievement for me and it also meant a lot to play in a final too. Unfortunately, we lost at the penalty shootout stage but I'm really proud that I scored mine for my team. It was broadcasted for the first time too, and this was another great achievement as it meant blind football was available for people to watch across the country. It's a fast and skilful game and it isn't noticed as much as it should be.
My big dream is to get to the Paralympics one day and win gold. This has been my dream since I became blind at a young age. I also want to become the best player in the world and be a role model to younger people too.
My advice to people who want to try blind football but don't feel confident is - come along and just try. It is a great game to play as it gives you the freedom and other skills to get active but also to live a day-to-day life, such as balance, coordination and social skills.
Football might come first but making sport and activity more inclusive is Rainbow's other passion. Not only is he on the British Blind Sport Youth Advisory Panel, but Rainbow is also a key member of a team helping to inform Activity Alliance on young disabled people's priorities.
If you're interested in trying out football and looking for local opportunities, the FA's Football Your Way hub is a great place to start for any prospective new player. You can check out the FA's Find Football activity finder.