Blog: "Sport transformed me"
The Tokyo Paralympic Games began last week, with athletes competing across 22 different sports – including swimming, which this week sees several medal events taking place. In this Q and A, we catch up with six times Paralympics swimmer medallist, Fran Williamson on why it has always been more than just sport for her.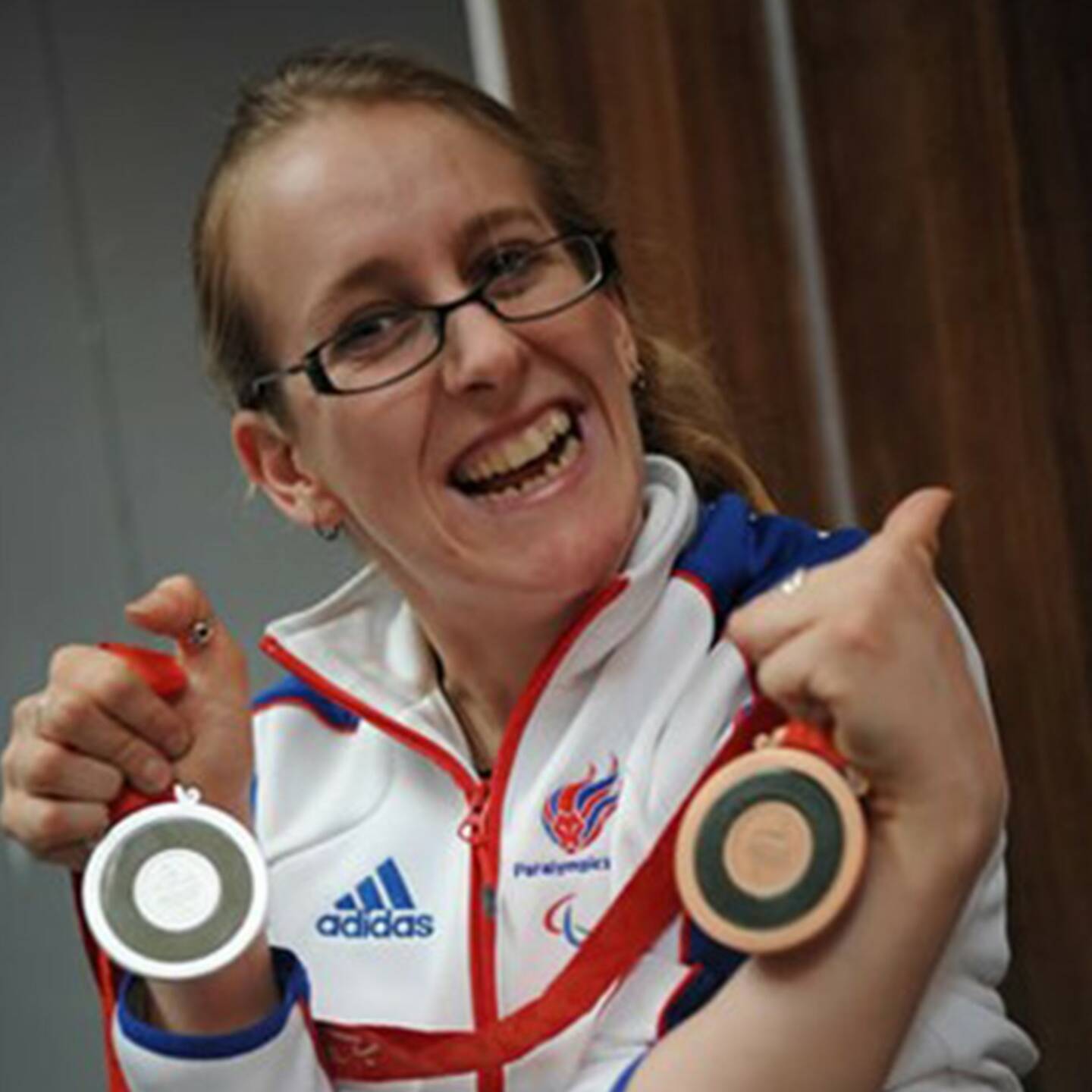 You will know Fran as a former Paralympic swimmer who represented Great Britain for over ten years as one of the leading para-swimmers in the country. What you may not know is that Fran began her career competing at Activity Alliance's sport events in athletics and swimming, progressing to represent Great Britain. She has also been a part of our Board for eight years now and her experience and knowledge undoubtedly plays a vital contribution towards us achieving our vision of fairness for disabled people in sport and activity.
So Fran, you're a former GB Paralympian swimmer with five World Championships and six Paralympic medals to your name. you've had some great sporting achievements but what has meant the most to you to compete at this high level for Great Britain?

Gaining the title of "Paralympian" takes grit, hard work and determination. Probably the toughest fight of any Paralympians' career is getting your name onto the 'list'. The final list of people that have a ticket to compete in that once-in-a-lifetime competition.

I was fortunate enough to be on that list twice. I think this is what means the most to me. I remember the first time I put my GB kit on. That itself was the culmination of many years of hard work, including via national competitions put on by Activity Alliance. Once we make the 'list', we have the opportunity to win medals and be outstanding in our respective sports. But the hard work doesn't start at the Paralympic field of play. It starts many years before - becoming a Paralympian is the recognition of that hard work. For me, there was no greater honour than representing my country.

It's clear that being active has been an important part of your life. How important is activity to you right now and what are you currently getting up to?

Sadly, I have had a severe back injury for a few years now. So, my ability to be as active as I would like has been affected. However, I still use physical activity in my recovery as much as I possibly can. I have an amazing little handcycle that I bought for less than £30. This allows me to do something, even if it isn't getting in the pool or out on a trike. And, of course, I build a bit of competition into it too. Once a competitor, always a competitor.

How important were grassroot/local opportunities to you becoming a Paralympian?

I was very fortunate in that I happened to go to the right school, with the right people who had the right connections into local and national disability sport. It was a different time back then. So, without this I don't think I would have taken up sport. As soon as I started secondary school, I was invited to get involved in sports - first athletics then swimming.

It was these early experiences, when I had no expectations, that really gave me the hunger to go further. Prior to this, and seeing the possibilities, being a sportsperson wasn't on my radar.

I would encourage anyone with even a slight interest in being active to go along to a local sports setup. Even if it is just out of curiosity. Not everyone will take the journey I took. But there are so many more opportunities out there now and they are absolutely worth exploring.

It's also worth pointing out what goes around the activity is significant. The friends, life skills and sense of achievement were all things I experienced at a grassroots level. For me things like this constitute the key building blocks of any good activity.

With the sector recovering from the pandemic, why are these local accessible and inclusive opportunities important now more than ever for disabled people across our communities?

As one of the many disabled people who has been extremely cautious during the pandemic, I am anxious that disabled people are not forgotten. Lack of activity, for many, has led to significant feelings of loneliness and increased physical issues. It is vital that the "going back to normal" rhetoric doesn't lead to the rebuilding of barriers that we have fought so hard to break down. For many disabled people, including myself, the levels of exclusion experienced are greater than ever before as a result of the pandemic. Concerted effort to provide opportunities is needed.

Inclusion doesn't just help disabled people, inclusion helps everyone. It is my belief that we need to forget about 'normal' and start focusing on how we can make all activity inclusive and fair for everyone. But in order for that to happen, everyone needs to play their part.

What role do you believe the Paralympics play in changing some attitudes towards disabled people in sport and activity?

I have seen a massive shift in the awareness of the Paralympic Games. I remember getting home from Athens 2004 and speaking to someone who had no clue what I was talking about when I was explaining where I had been. Four years later, after Beijing 2008, everything had changed. Now, people know exactly what the Paralympic Games are, and we know what our Paralympians can do.

I think the dramatic shift in society's knowledge of Paralympic sport has been a fundamental aspect to the increased inclusion in activity for disabled people. I do, however, feel that disabled people who simply want to be active for fitness and fun may not yet be reaping the benefits of this knowledge. Paralympic sport is very different to taking part in activity for fitness and fun. Therefore, the major shift in awareness that we've seen may still need some fine-tuning.

You've been a Board member for Activity Alliance for 8 years – through our work, what key changes in attitudes towards disabled people have you seen and what more needs to change to ensure fairness for disabled people in sport and activity at every level?

We've come a long way in the 8 years I have been on the board. Pre-pandemic, we were seeing encouraging signs that rates of activity were rising for disabled people. But there is still much to do and narrowing the fairness gap (the gap between disabled people and non-disabled people's activity) has to be a priority.

I know that disabled people continue to be underrepresented in sport and activity at every level, from the field of competition to the board room. I hope that my boardroom experience is something I can use to highlight the wide-ranging changes that are needed to ensure that disabled people's voices are heard in sport. That for me is a key step in ensuring greater fairness: through equality of access to opportunities for disabled people.

What has sport given you that you necessarily wouldn't have got elsewhere?

I am and will always be grateful to sport. Not necessarily because of the shiny medals and amazing opportunities I had, although they, of course, are very special to me. But because of the things it gave me that we don't often consider.

Sport transformed me from a young girl with very little confidence - from someone who couldn't see beyond barriers - to someone who always finds a way. I now take the lessons I learned from sport and adapt them to everyday life. Whether that be - perseverance, determination, or simply saying, "who says" when I'm told I can't do something. For example, gaining four degrees after not doing well in school, or starting an online business because I wanted a different way to showcase my skills.

From a teenager, sport taught me that there is no one right way to do anything. It taught me that if we are flexible in our thinking and accepting of differences, we can achieve so much more.
Activity Alliance has advice and resources for providers and those wanting to get active. Please visit www.activityalliance.org.uk
Main image caption: Fran in Beijing 2008.
Photography credit: Phil Mynott