CEO blog: "Don't switch focus now- the hard work continues"
What a glorious few weeks of sporting prowess. Elite sport at its finest – what an achievement to finish second in the medal table with a grand total of 124 medals. We all watched and celebrated seeing ParalympicsGB go for gold, knock seconds off records and return home triumphant. Here, Barry Horne, our Chief Executive, reminds us that all the hard work is far from over in ensuring every disabled person can access activity if and when they wish to.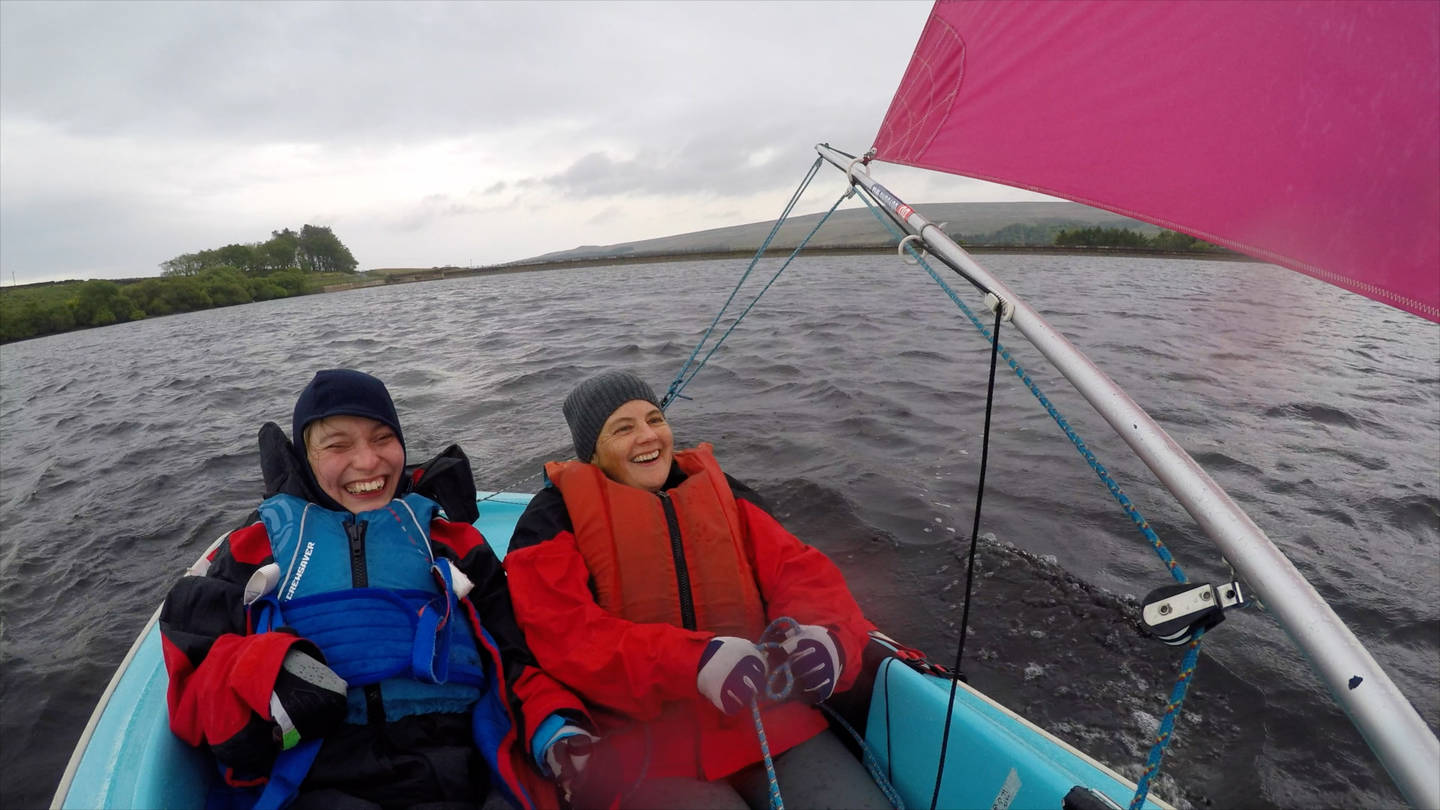 Like me I am sure you have top highlights from the last two weeks. I have two. Firstly, when the awesome Sarah Storey made history becoming ParalympicsGB's most successful athlete of all time with the 17th gold in her career. Then, in her powerful post-race interview, swimmer Ellie Robinson reminded us that the journey we go on is as important as the destination.
As I look back on the Paralympic Games and the light they shine on disabled people in sport, Robinson's words sum it up for me. How stories of triumph in sport are personal. In the ten years in my role, I have heard many personal stories from disabled people across the UK of what being active means to them.
Asmita, a Nottingham participant in the Get Out Get Active programme, learnt to swim as part of her physiotherapy sessions. Now she loves the social side of volunteering and supporting others to reap the benefits of being active. Then, young Bertie, who enjoys many activities around the garden and at his local clubs in Merseyside. These support him to use his muscles and keep his strength up as much as possible.
There are so many more Asmitas and Berties still out there, let down by systemic or attitudinal barriers. So is it a surprise that disabled people are the least active in our society? It is shocking that in 2021 disabled people in all our communities are missing out, and the real tragedy is that it is totally avoidable.
As the leading voice for disabled people in sport and activity, we know that there remains a long journey to ensure there is fairness for disabled people in sport and activity. That is for the average disabled citizen who trawls local websites on a weekly basis to find opportunities to stay healthy and get active. It is hardly ever about being a gold medal winning athlete. It is about health, friendship, and fun.
There are 14 million disabled people in this country – 1 in 5 of our population. A tiny percentage want to or can be a Paralympian. Near enough all the disabled people I know never talk about wanting to be an 'inspirational' figurehead either.
The insight tells us, that just being active has the biggest impact on well-being. Yet, frequently, disabled people struggle to find activities that are welcoming, inclusive and accessible.
In the coming years, we'll see more funders try to tackle the inequalities across the sport and leisure landscape. The crisis we've all been through over the last 18 months and trying to recover from now has clearly made things worse for disabled people. We must use this moment in time to rethink and readjust things for the better. It is a chance to be more thoughtful and innovative.
For Activity Alliance the ideal solution lies in every plan, every action and every penny spent being tested against its impact on disabled people's activity. It can no longer be the acceptable for sport and leisure providers to remain attached to the old approaches, which have consistently failed disabled people. All government departments must play their role in changing lives too. This is not just a sport and leisure problem. People are inactive because of the inter-connecting barriers that lead to wider inequalities.
When we released our 2021-2024 strategy in May, we released YouGov poll results to show the need for immediate action. Just over 7 in 10 disabled people (72%) agree that the coronavirus pandemic has made sport and physical activity less fair for disabled people. The poll also revealed that only 3 in 10 (30%) disabled people agree that disabled people have the same opportunity to be active as non-disabled people.
So now the Games are over, and the Tokyo Paralympics' lights go out, I urge leaders and their workforce not to switch focus. We must work together to do all we can to ensure active environments consider everyone's fears and desires. Let's embrace the opportunity and commit to be more inclusive than ever before.
Activity Alliance pushes for inclusion to be at the heart of all plans in sport and activity and disabled people to be prioritised, locally and nationally.