Activity Alliance fundraisers run for fairness in sport and activity
The Virgin Money London Marathon 2021 and virtual London Marathon take place this Sunday (3 October). This year we have 23 runners running to raise money to support our vision - fairness for disabled people in sport and activity.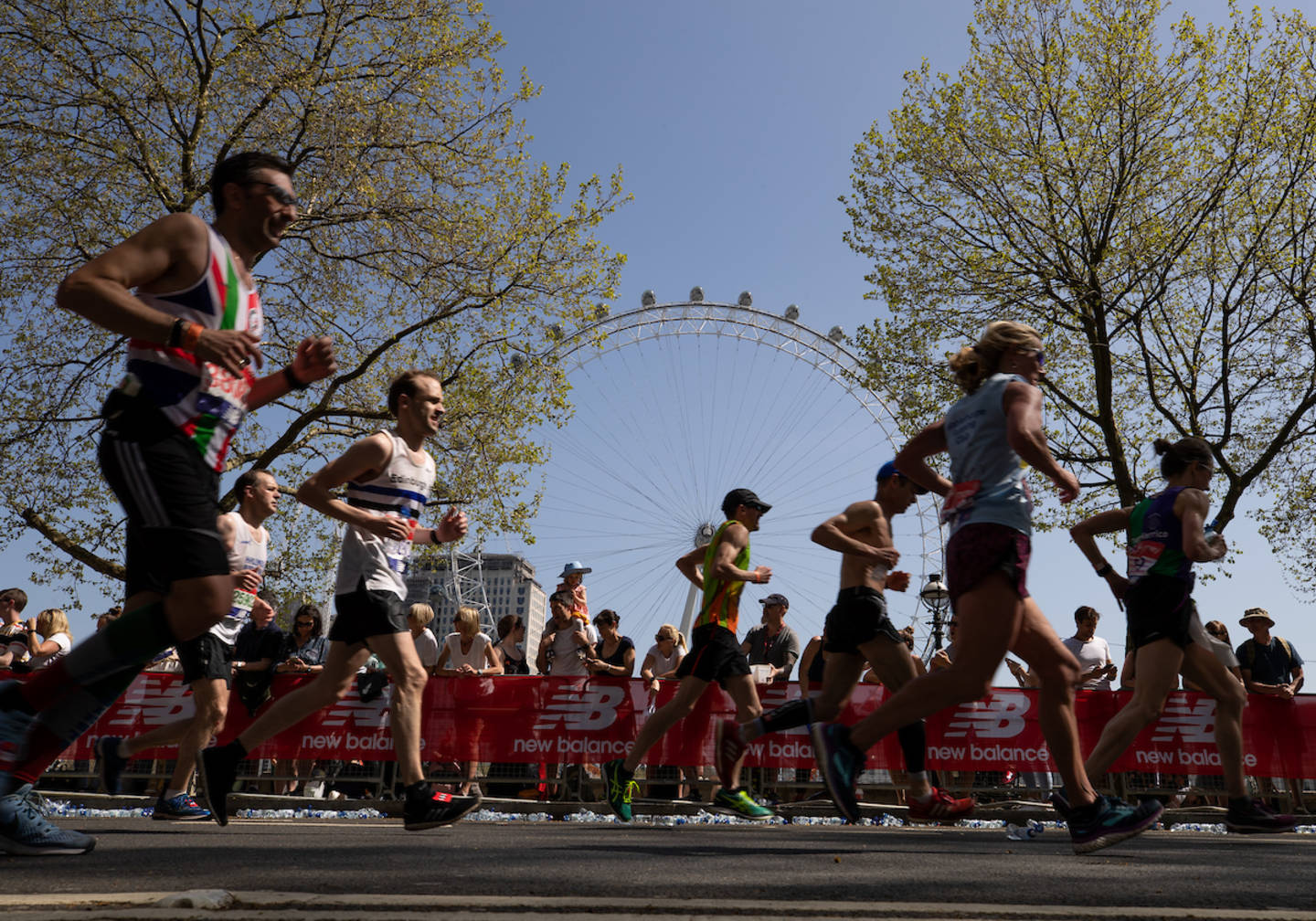 The COVID-19 pandemic hit disabled people the hardest in many ways and our role has never been more important than it is right now. Disabled people are the least active in our population – twice as likely to be inactive as non-disabled people. It is too early to know the full impact of COVID-19 on disabled people's activity levels, but current figures are extremely concerning. Before the pandemic, we were seeing glimmers of hope as disabled people's activity levels were improving.
Our work continues to be impacted by the pandemic too. We have paused participation programmes that engage the least active across the nation, and share many stories from disabled people who feel socially isolated and less confident about being active again. Now, more than ever we need our supporters, new and old, to raise much-needed funds for Activity Alliance.
This year's Virgin Money London Marathon celebrates unifying spirit of marathons in uncertain times. The We Run Together campaign celebrates this landmark day and the joy it will bring to thousands of people after 18 months of uncertainty.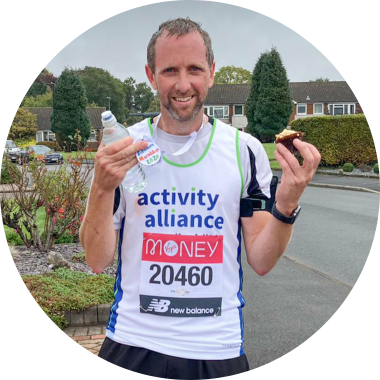 On asking why they chose to run for our charity, Richard Harris, who also ran the virtual Marathon for us last year, said:
"Activity Alliance does fantastic work to help people of any ability be active and knowing how much pleasure I get from sport, it is great to be able to fundraise to allow others to experience the same opportunities to be active that I enjoy."

John Somerville will be taking on his eighth marathon for us:
"I absolutely love raising money for Activity Alliance. This year will be my eighth London Marathon for the charity, and I am as grateful to them for giving me the chance to run again, as they are for all of the amazing donations that they receive. What they do to get disabled people into sport is nothing short of amazing. The challenges faced are greater now than ever and they need every penny that folks can spare to get disabled people active. I was privileged enough to help out at the National Junior Athletics Championships a couple of years ago, and to see what a difference this makes to young disabled peoples lives, you would do it again in a heartbeat."
Greg Yates is also running the streets of London this weekend:
"I'm running for Activity Alliance to celebrate inclusiveness and spread positivity!"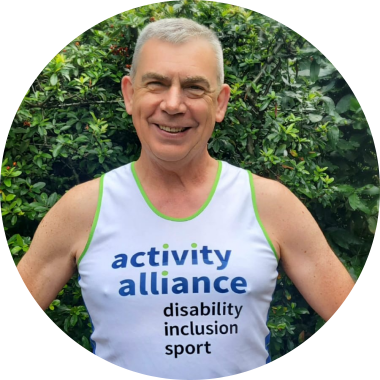 Kevin Wingfield is also running for Activity Alliance He said:
"The main reason is to try and raise lots of lovely money for this amazing charity. I've pretty much taken it for granted that if I want to take part in some form of sport, that I can just go out and do it. That isn't the case for so many disabled people, and that's where Activity Alliance come in.
"The other reason is that it would be ticking off something that until very recently I really never thought that I was physically or mentally capable. Sometimes you surprise yourself as much as you surprise others when you complete these things."
On why he is running for Activity Alliance, David Sheppard said:
"I'm running for Activity Alliance because I believe that leading active lives is really important for wellbeing and health, and everyone should have opportunities to be as active as they want to be."
Agata Sromecka, our Executive Assistant and HR Lead, will be taking on her local streets to run the Virtual Virgin Money London Marathon. She said:
"I'm running to raise money for Activity Alliance which is an incredible organisation bringing the best of people together to do good. I'm also running to prove to myself that I can conquer my own fears, pain and barriers."

Laila Issa, our Communications Advisor, will be taking on the streets of London for the first time.
"I'm really excited about taking part in my first ever marathon. To do this at London and for Activity Alliance just makes it even sweeter. We should all have the same opportunities to reap the benefits being active brings us, including disabled people. It's not fair or right that disabled people are twice as likely to be inactive as non-disabled people. Quite simply, I'm running for a fairer society."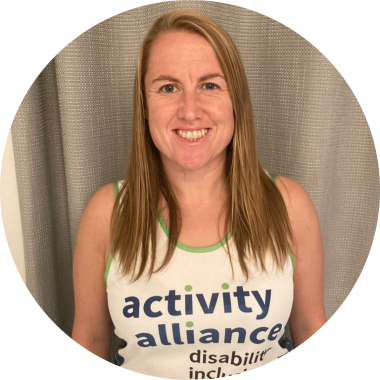 Kat Southwell, our Head of Programmes, is one of the 40 runners for the London Marathon Charitable Trust as part of the Marathon's 40th year celebrations. She'll be running the streets of London with thousands of others. She said:
"Having worked for Activity Alliance over the last 12 years and more recently working with the London Marathon Charitable Trust (LMCT) in the delivery of our Get Out Get Active (GOGA) programme, it's really exposed me to the impact we can have by supporting others to think differently and to genuinely embrace inclusive delivery. Raising funds enables us to do more and support more disabled people to be more active!"
On Sunday 3 October, 100,000 people will be taking part in the biggest marathon ever staged in the world. Around 50,000 will be running the streets of London and around50,000 will be doing it from wherever they are in the country.
We wish all our brave and hardy marathon runners the very best of luck and will be by their side the whole way round their 26.2 miles. Now more than ever before #WeRunTogether. Thank you for your ongoing support, during what has been a challenging time for many.
For more information on the London Marathon, visit the official website or follow on social media. Use hashtags #LondonMarathon and #WeRunTogether to join in the conversation.
Find out more about fundraising for Activity Alliance on our website.