Sensory Alliance new project supports older people to be active
The Sensory Alliance has been awarded a grant from the Tackling Inequalities Fund to support older people with sensory impairments become more active.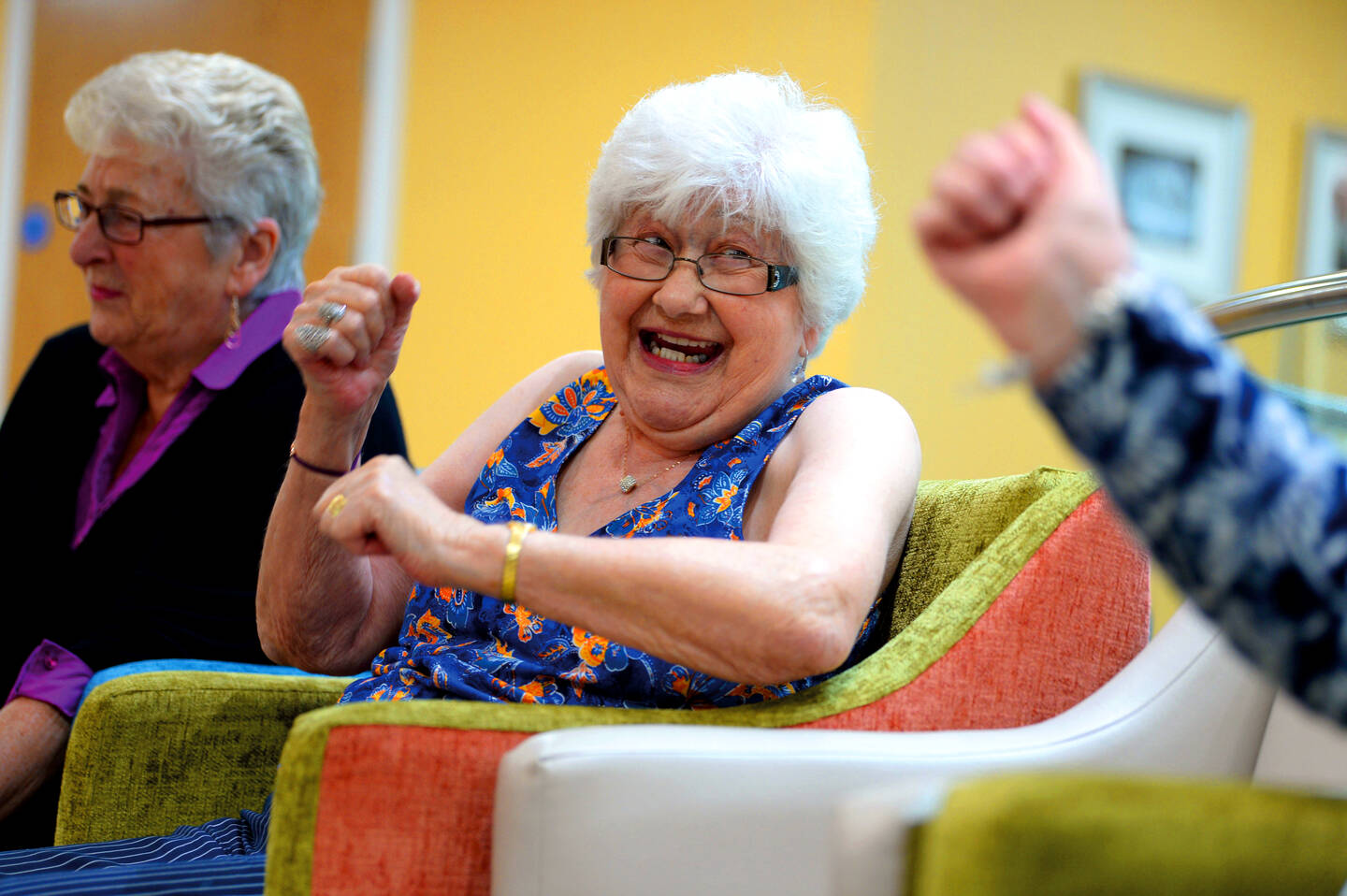 Launched on the 9th November 2021, the project will initially focus on the boroughs Barnet, Bromley, Bexley, and Croydon, but it is open to anyone over the age of 45 in London who has a sensory impairment. Individuals who register for the project will receive an accessible, downloadable activity pack containing a variety of activities that they can do alone or with friends and family in their homes or local spaces.
In addition, The Sensory Alliance will provide training opportunities to assist local partners and organisations in becoming more confident in delivering inclusive activities to those with sensory impairments.
Rosie Wilson, Oomph! Senior Marketing and Relationship Manager, said:
"There has never been a more important time to focus on the wellbeing of older adults. That is why Oomph! whole heartedly supports the Sensory Alliance's new project as a fantastic opportunity to engage older people with sensory impairments in getting active. We've seen first-hand that the best way to encourage physical activity is to make it fun, inclusive and adaptable – which is exactly which this project will achieve."

Alex Pitts, National Partnerships Manager at British Blind Sport, said:
"British Blind Sport understands that this has been a particularly difficult time for people with disabilities. We believe that physical activity has the power to improve lives and hope that our new project, in partnership with the Sensory Alliance, will encourage older people with sensory impairments to get back into sports and reconnect with their community. People can get involved in a variety of ways, from participating in challenges to learning new skills."
According to RNIB and Action for Hearing Loss research, there are 2 million Deaf adults and over 200,000 blind and partially sighted adults in London. Lack of communication, poor mental health, low self-esteem, and transportation issues have all been identified as common barriers to participation for people with sensory impairments. COVID-19 has also had an impact on the support services available to individuals with sensory impairments, resulting in increased isolation, decreased physical activity, and a growing concern about mental wellbeing.

The project aims to reduce isolation and support individuals to increase physical activity in a safe and social environment. The Alliance will share stories and case studies to raise awareness of the challenges associated with mental health and wellbeing in people with sensory impairments.
Get involved: Download the activity pack and get active! Please visit the Sensory Alliance website to register for the Activity Pack and for more information.
Share your story on social: If you have used the activity pack or found a local activity via the Sensory Alliance website, the Sensory Alliance want to hear from you. Share photos and your story on social media and use #ActiveSensoryLDN.