Get Yourself Active launches new Moving Social Work programme website
Get Yourself Active (GYA), in partnership with Durham University and Sport England, have launched the Moving Social Work programme website, which aims to create resources and co-produce strategies for the education of the social workers of today and tomorrow.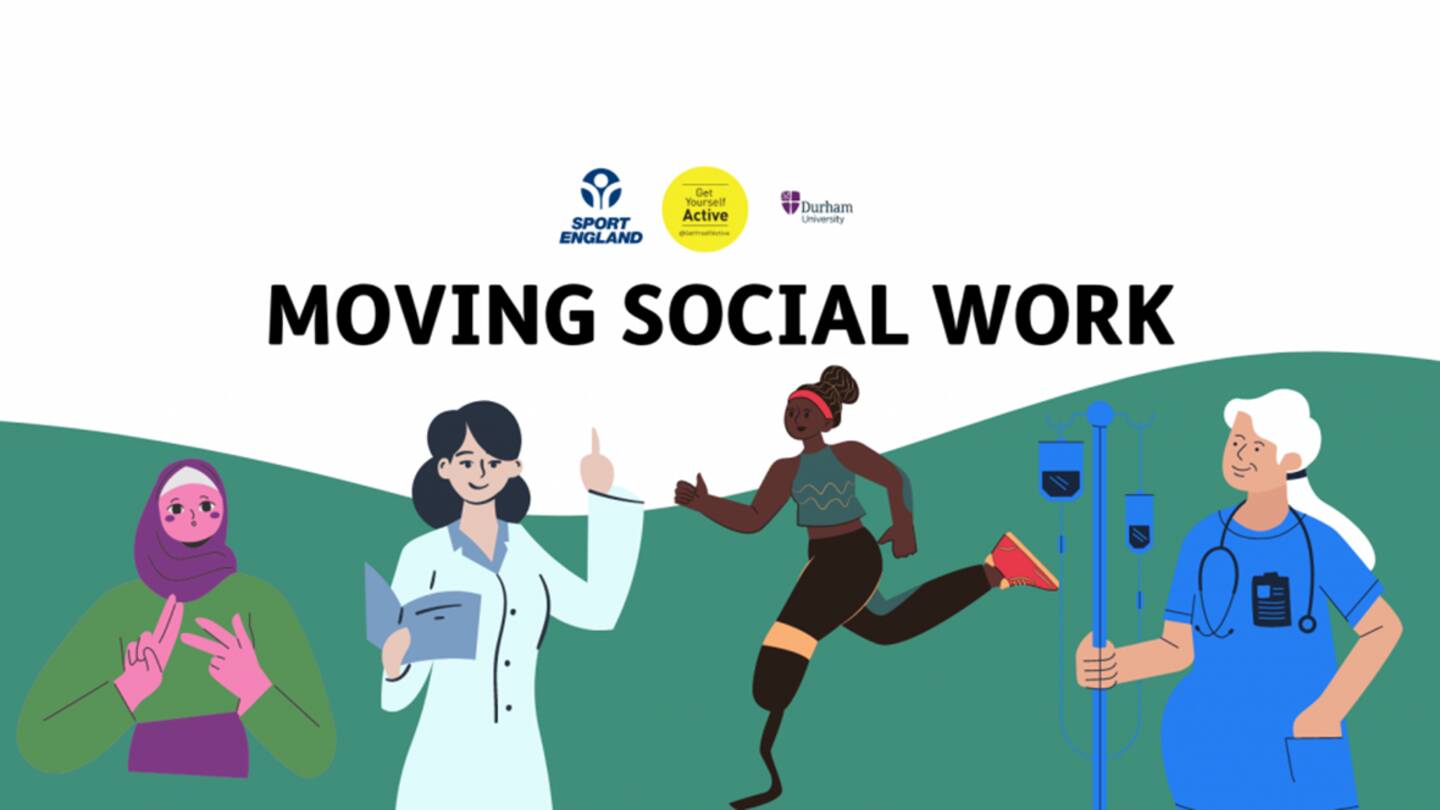 Get Yourself Active, Durham University and Sport England are delighted to announce that the new Moving Social Work summary is available via the Get Yourself Active website, in time for Disability History Month.
This significant partnership seeks to make the resources to teach the social workers of the future.
The programme will progress through four stages: scoping, content production, effectiveness testing and final production. With the knowledge learned at each stage and resources tested, the team will then work toward a national rollout. Learn more about the stages here.
Notably, the programme leaders are working together with different people to "co-produce" the work of the project. Co-production means everyone has the same say in what the programme does - working with social workers, social worker lecturers, social work students and disabled people.
Many organisations are involved, including Social Work England, Sport England, Disability Rights UK, Disability North, Public Health England, Active Partnerships, and Northumbria Healthcare. Some Universities are also taking part. They include Durham University, Cumbria University, Northumbria University, Teeside University, and Sunderland University.
As part of the launch, the team has prepared several resources, including a detailed academic summary and infographics that detail the aims and timeline for the programme. Resources available on the Get Yourself Active website.
Lydia Bone, Programme Manager at Get Yourself Active said:
"We know through our work on the Get Yourself Active programme that disabled people face many barriers when it comes to accessing physical activity. Social workers are an overlooked yet important group of messengers for physical activity promotion, however there is currently no standardised education or training around this topic.

"We are therefore excited to be working on this important project with Durham University and Sport England to train the social workers of tomorrow in how to promote physical activity to and for disabled people, which in turn we hope will improve opportunities for disabled people to be more physically active in a way that suits them."
Mike Diaper, Executive Director, Children, Young People and Tackling Inactivity at Sport England said:
"Sport England is delighted to be working in partnership with Disability Rights UK and the University of Durham on this important programme. Prior to the pandemic, disabled people faced many more barriers to being active compared to non-disabled people; these inequalities have been exacerbated. Through upskilling social workers to promote physical activity, more disabled people will have the opportunity to benefit from getting active in a way that is right for them."
Professor Brett Smith at Durham University said:
"This is the first research of its kind. Training the social workers of today and tomorrow in promoting physical activity promotion is an untapped yet vital move to supporting the health and wellbeing of disabled people. We are excited to be working with disabled people, social workers, physical activity stakeholders, and different universities to co-produce research that will have wide reaching and significant impact."
Interested in finding out more about this programme?
Please get in touch with the programme leader, Professor Brett Smith, PhD, Durham University. Email Brett Smith.
Or content Lydia Bone, Get Yourself, Active Programme Manager. Email Lydia Bone.