Disability Sports Coach launches campaign - #MakingChristmasCount
On Wednesday 1st December, Disability Sports Coach launched its #MakingChristmasCount campaign to highlight the importance of supporting disabled people to remain active and socially connected this winter. The campaign launched ahead of International Day for Disabled People (3rd December), and features an exciting range of activities to get more disabled people active and reduce feelings of loneliness this Christmas.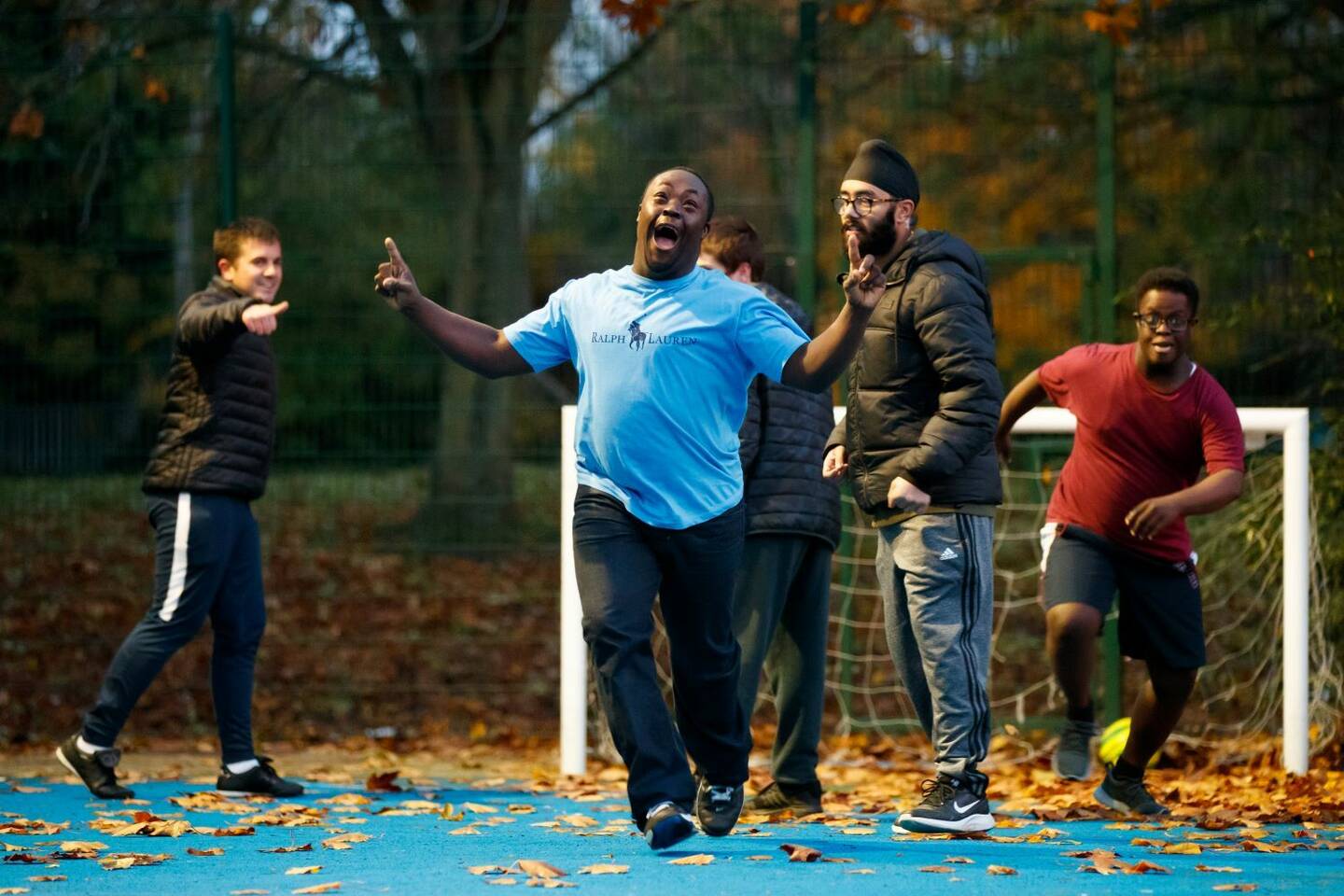 Last year, many found their Christmas plans cancelled and experienced some degree of loneliness during COVID-19 restrictions. But for disabled people, the COVID-19 pandemic was even more significant.
One of the core challenges facing disabled people is loneliness. Disabled people are four times more likely to experience loneliness than non-disabled people. Christmas can be a time of increased loneliness for many people, especially disabled people. However, throughout much of 2021, the problem was worsened, with the COVID-19 pandemic forcing thousands of disabled people into further isolation as leisure centres, sports clubs and community groups closed during lockdowns.
CEO Peter Ackred, says:
"It's really important to focus on disabled people this Christmas, as COVID-19 restrictions heighten once again. Research has found that 2/3 of the deaths that have occurred so far due to COVID-19 are disabled people, and that sends a really strong message that the members of our community need to be supported not only now, but throughout their lives."
The theme of International Day for Disabled People 2021 is "Leadership and participation of disabled people toward an inclusive, accessible and sustainable post-COVID-19 world." Disability Sports Coach has seen first-hand the impact that COVID-19 has had on disabled people – heightening isolation and anxiety among many.
COVID-19 has also impacted activity levels among disabled people. Sport England's Active Lives Survey found a 2.1% decrease in activity levels among disabled people since the COVID-19 pandemic hit, compared with a 1.5% drop among non-disabled people.
Disability Sports Coach's #MakingChristmasCount campaign and festive events aim to empower disabled people across the capital to get active and enjoy the physical, mental and social benefits of community-based physical activity during the challenging winter period.
Its events will bring together disabled participants and inclusive sports providers to celebrate the festive season and get active. This year Disability Sports Coach is delighted to be hosting its Virtual Christmas Club on December 30th, along with online sessions and a sector session on disability and mental health between the 21st and 23rd of December.
Disability Sports Coach's Christmas events will be a multi-impairment and multi-sports event, where disabled people of all ages can enjoy inclusive basketball, dance, boxercise and with a fun, festive atmosphere.
Raising awareness of disability and wellbeing
To encourage participation and ensure every disabled person has access to the life-changing benefits of sport, it is imperative that they are represented at every level, from amateur sport to professional.
This December, Disability Sports Coach is inviting members, carers and parents to share their experiences through their 'My Winter, My Words' series. The series will feature stories shared by members, parents and supporters about how inclusive sport has supported their lives, fostering a deeper understanding of the barriers disabled people dace and encouraging decision-makers to put disabled people's voices at the centre of their policies and provisions – at a time when this matters more than ever.
Disability Sports Coach encourages you to follow their stories and share the case studies to help amplify its message and highlight the importance of centring disabled people as we rebuild the world of sport post-COVID.