1,800 fully-funded coaching places with England Football Learning
A total of 1,800 places for the Introduction to Coaching Football course delivered by England Football are to be made free of charge, thanks to funding from Sport England.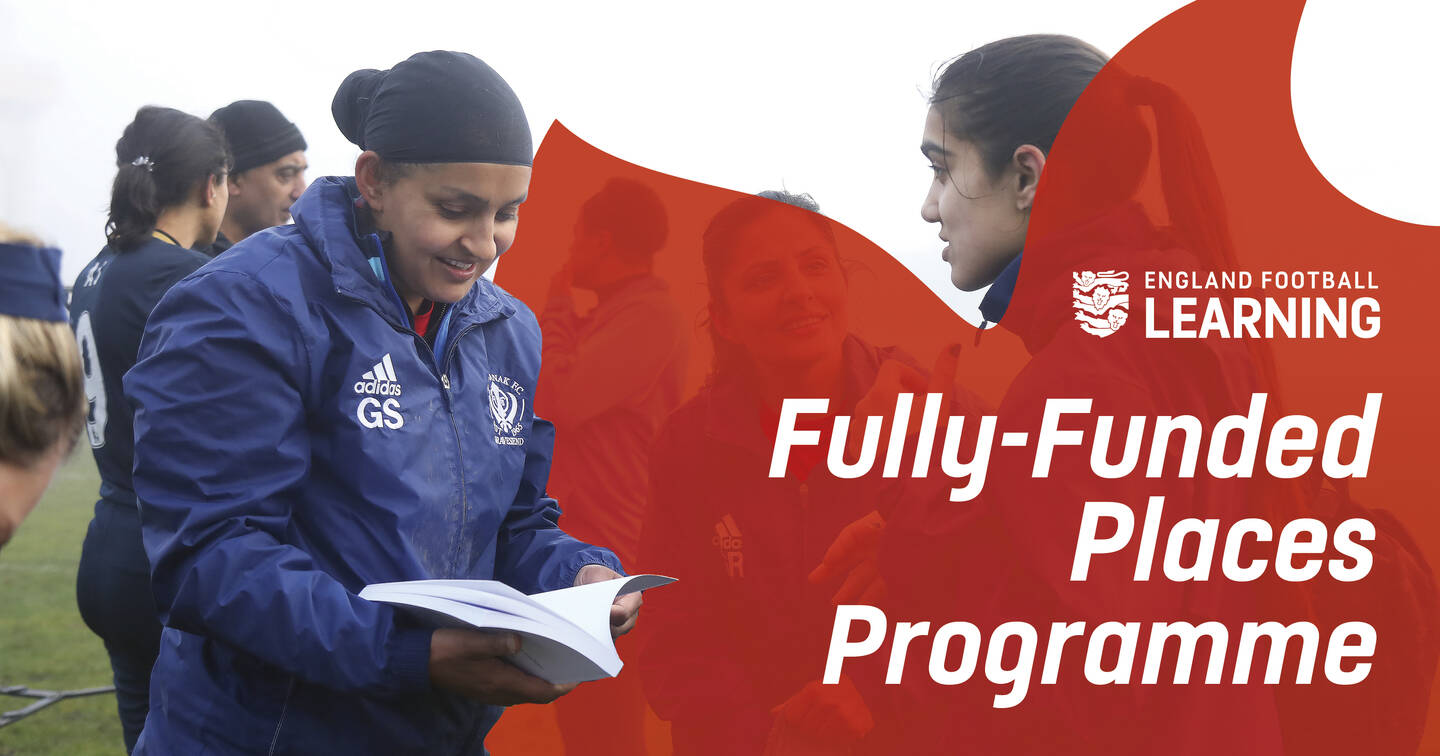 Introduction to Coaching Football is an online course aimed at anyone looking to take a more active role in the game. The fully-funded places – 20% of all places on the course - are part of England Football's ambition to support coaches from historically under-represented groups, including people from Black, Asian, mixed and other ethnic backgrounds, disabled people, female coaches, and supporting individuals from disadvantaged socio-economic backgrounds.
Providing free of charge registrations for eligible learners on this course is illustrative of England Football's commitment to actively tackle discrimination on and off the pitch. Through the delivery of effective education to build a diverse workforce and inclusive leadership, as outlined in their three-year equality, diversity and inclusion strategy, titled - A Game For All.
Building on the skills learned in the free BT Playmaker by England Football course, the Introduction to Coaching Football course is delivered through a combination of live webinars, e-learning, on-demand resources, and community groups where learners can chat and share ideas with other coaches who are taking the course.
Enrolment on the course is normally at a cost of £160 and includes ongoing support from England Football for another 11 months after learners have finished the qualification. Ongoing support includes live webinars, advice and access to England Football's online community, so participants have all the help they need to put learnings into practice.
Applications for fully-funded places will be open from 13 December 2021 until 9 January 2022. Learners will be required to log-in via FA Learning and complete an application form to assess their eligibility. To apply for a fully-funded place on Introduction to Coaching Football, the learner must have completed BT Playmaker by England Football.
Director of FA Education, Lucy Pearson, said:
"It's great to be launching the first application window of our Fully-Funded Places Programme, an important step in our commitment to ensure our courses are accessible. This programme will help our intention to diversify the coaching workforce and to increase the number of qualified coaches supporting players in grassroots football.
"We encourage anyone who needs financial support to gain a coaching qualification in football to apply and want to assure individuals that the application and its details will be kept confidential."
To find out more about England Football's Fully-Funded Places Programme and apply for a free place on Introduction to Coaching Football, please visit The Boot Room - FA website.