New disability and age friendly image library tackles stereotypes
Today, Get Yourself Active at Disability Rights UK, together with Centre for Ageing Better, have launched Picture Yourself Active. A new, publicly accessible image library of over 300 photos depicting older and disabled people getting active to challenge pervasive negative stereotypes.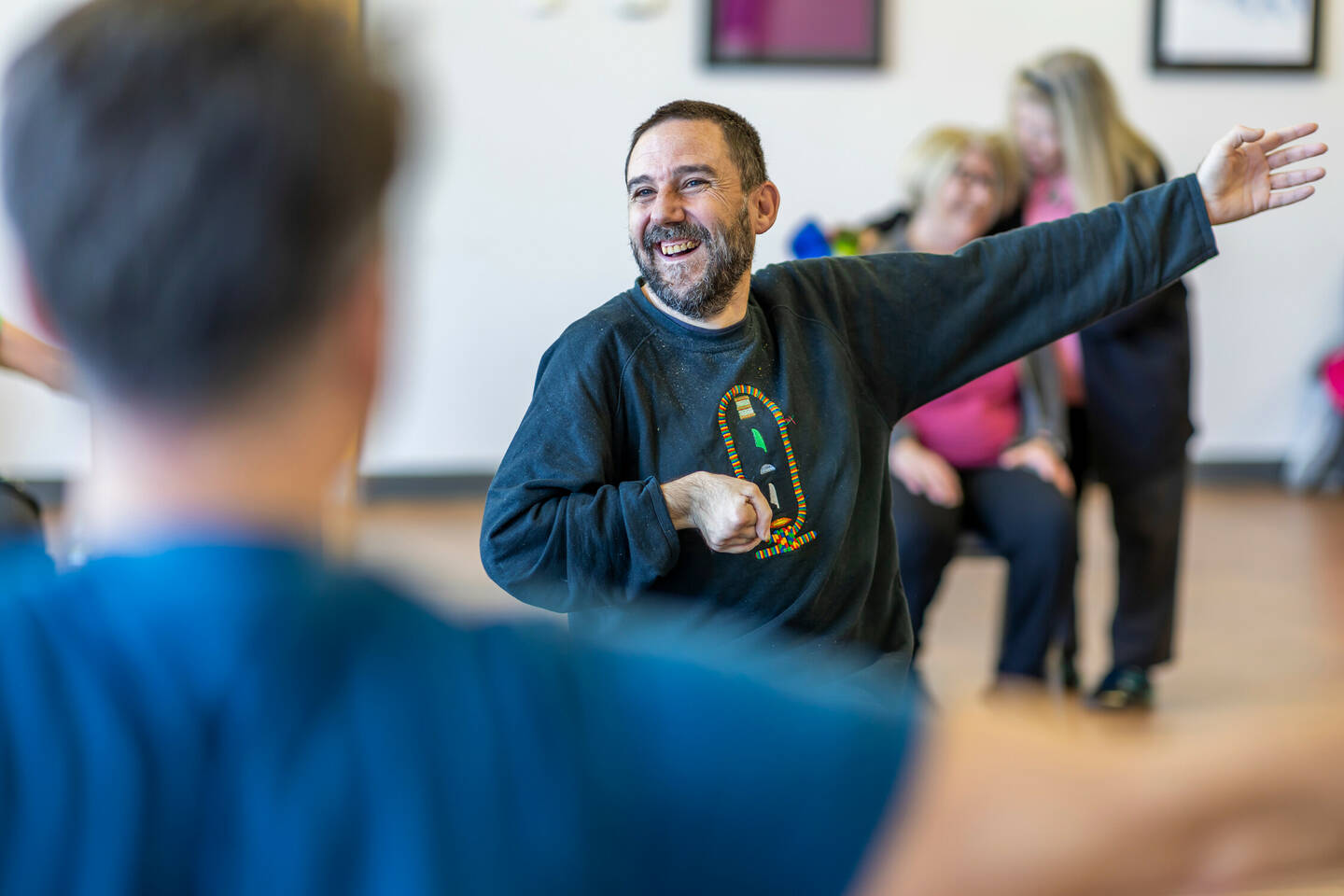 The two organisations are making the bank of images available to encourage journalists, organisations, and society to move away from damaging unrepresentative imagery and embrace more realistic depictions of later life and disability.
The library contains positive and authentic images of older and disabled people – and the intersectionality between the two – getting active. Equally, these photos reinforce the important notion that not all disabilities are visible by including a range of experiences that are often not recognised within society.
Current imagery often patronises older and disabled people, showing physical activity as a deviation from the norm, rather than an ordinary part of many people's lives. By visibly showing that these activities are not an exceptional event or an afterthought, they hope to create a positive shift in attitudes and an increased understanding of some of the barriers that exist today for such groups.
Disabled people from across the generations were heavily involved throughout to ensure the images are realistic and reflect the lived experience of those the project seeks to benefit.
Carole Easton, Chief Executive at the Centre for Ageing Better, said:
"Images we see in everyday life often portray distorted images back at ourselves. The relatively common negative pictures of older and disabled people reaffirm unfair stereotypes and maintain harmful assumptions about them getting active.
"We are proud to be working with Get Yourself Active to provide these brilliant images, free of charge. We hope that they will be used widely, challenge preconceptions, and shift the narrative from pity to empowerment."
Kamran Mallick, CEO of Disability Rights UK, said:
"Disabled people are no strangers to inaccurate depictions. We've been battling stereotypes and lazy representations of us that fail to recognise our basic humanity for years and years. Negative attitudes are such a pervasive barrier that prevent disabled people from getting out and having fun wherever they are.
"Picture Yourself Active is such an exciting project. It ensures that many more representative images are available to show disabled people getting active. We want to see organisations take on the project's learning and advice to ensure that our lives are no longer reduced to lazy stereotypes.
"As a free and publicly available resource, we hope everyone can take on board the lessons the project provides. This library exists to challenge stereotypes and communicate a more diverse representation of what it means to be older and disabled. We are happy to be able to see ourselves properly represented finally."
Alongside the release of the images, the project has produced a set of top tips on the dos and don'ts of capturing your own disability and age positive images. View top tips in the Picture Yourself Active online media pack here (opens in a new window).
Photo credit: In-Press Photography