Blog: "Make PE the subject that celebrates someone's strengths."
The Secondary Teacher Training programme is creating a healthier and more active nation. The programme is supporting more young people, aged 11 to 18, to have a more positive experience and perception of PE, sport and physical activity.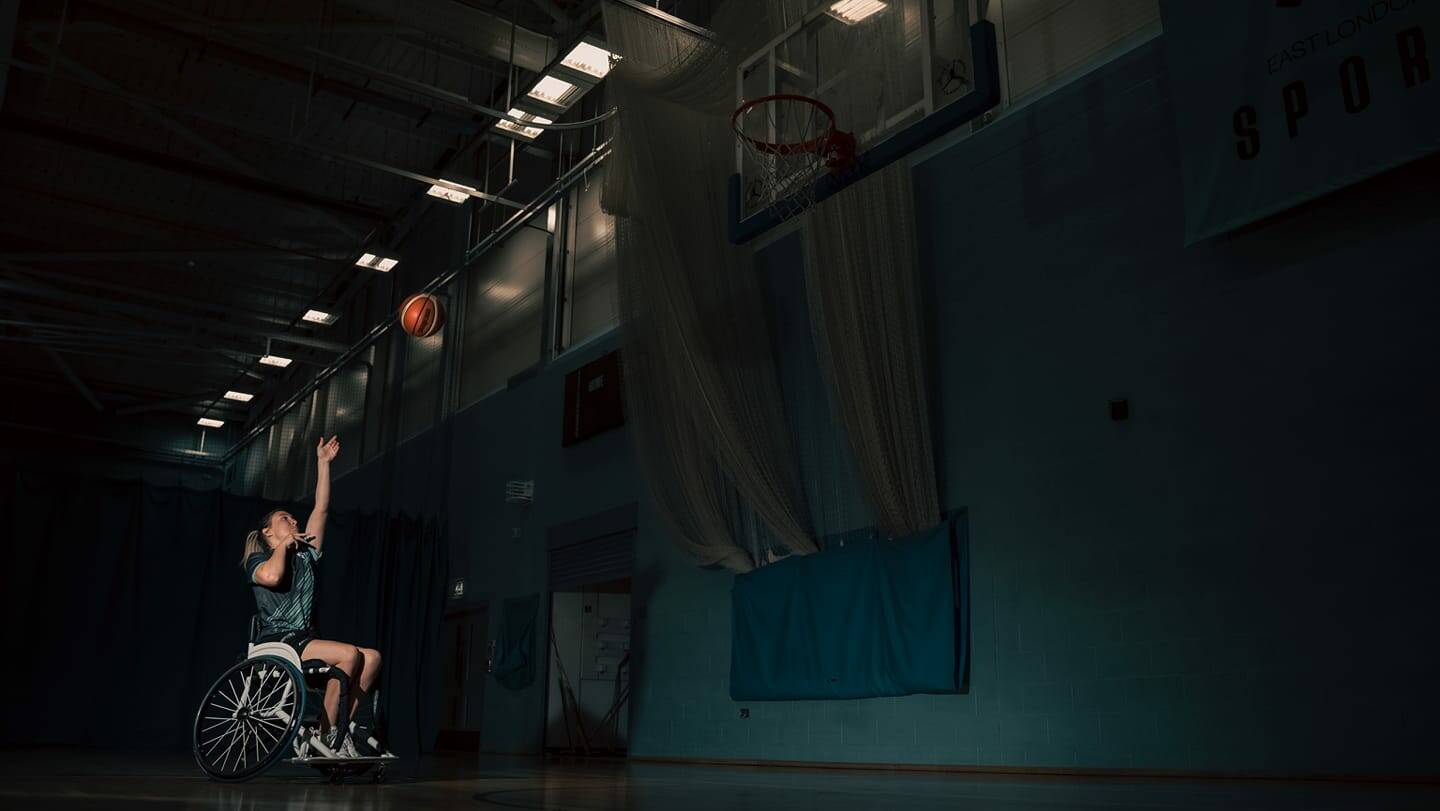 We know inequalities remain across England, and we have more to learn and much to do to reach those least active. We're also aware that there is a gap between perceived level of inclusion supported by teachers and felt by students. Through our study, PE teachers gave their inclusive PE provision on average 8/10 however only 59% of disabled students said they felt included.
Meet Eve, a former GB U25's wheelchair basketballer, a PE teacher and now an Inclusion Officer for Surrey FA and Disability Advocate. Here Eve tells us about what tackling inequalities means to her:
"In the past PE brought overwhelming feelings of isolation and negativity for me. Now, I see PE (and sport) as a positive tool to providing opportunities for all not just in being active but in recognising self-worth. This change in attitude has transformed my life. What triggered this change for me? There is one simple answer, differentiation.
Heading to secondary school whilst recovering from an operation was a confusing time for me as a young person. I lacked confidence around my own ability and thought that PE highlighted my physical weaknesses and not my strengths. From changing to running, these were all things I couldn't do. This was often misunderstood as a reluctance to take part or a poor attitude. Alongside my own low self-esteem and a focus from the teacher to complete identical tasks to my peers, PE began to be a subject I avoided at all costs!
With my participation levels dwindling at school, I looked to be active elsewhere. By chance I found a local wheelchair basketball club. This was transformational. It offered a welcoming, supportive, and inclusive environment where they did things differently. My attitude and whole outlook on sport changed, which made me healthier and happier.
The teacher started by discussing and observing my strengths. They asked questions around my ability and not what I couldn't do, something I'd never experienced before from a teacher or coach. They were willing to learn more about me and my disability. They weren't afraid and asked simple questions. Together we set achievable goals that challenged and encouraged me to be active. This continued engagement led to a selection onto the Under 25's GB women's wheelchair basketball programme. A selection I didn't think was possible having only seen sport as a way to highlight my physical weaknesses. We often use moments of success as a time to reflect on how far we have come. I wondered how I could go from not participating in any activity to becoming an athlete and training full-time. The difference was differentiation. A term I know the teaching world are very familiar with but perhaps is currently underrated.
I asked myself how many young disabled people had the same experiences as me? Did they feel discouraged to take part in PE, and as a result are yet to discover their potential? This triggered my desire to undergo my teacher training. To implement change and use differentiation as a tool to locate and challenge student's abilities. During my teacher training I experienced both mainstream and special educational needs placements. It was eye-opening to see the contrast in each setting, but both highlighted the importance of differentiation. This encouraged me to continue my quest to learn more and understand how small changes could impact on a student's enjoyment of PE. I became a better teacher, and watching students create a fun and inclusive environment for all is incredible. As a teacher you have the power to make small changes that can have a big impact.
I now advise others around the topics of inclusion and differentiation and continue to advocate for disabled people. Whilst writing articles and contributing to research is purposeful, it is you that has the power to implement the tool of differentiation and embed inclusion within your practice. Help more young people to achieve and understand what they are capable of. Don't let PE highlight someone's weaknesses, make it the subject that celebrates someone's strengths.
If there is anything I ask you to take forward, is to try to embed inclusion for all within your practice. With this, your lessons will encourage differentiation for everyone. This will allow for a more personalised experience for all your students. Resulting in them setting individual goals and becoming reflective students. Be mindful, differentiation can be a trial and error process. But, teaching is all about learning and developing both you and your students. Lastly, don't be afraid to ask your students what works best for them. Approaching the topic of disability or the idea of tackling inequalities can often be scary. But it doesn't need to be, it's all about being confident and exploring different concepts. Which, in my opinion, leads to success for both you and your students."
The Secondary Teacher Training programme is delivered in partnership with, Sport England, the Youth Sport Trust, the Association for PE, the Teaching Schools Council and the Department for Education.
Find out more about inclusive practice through the Secondary Teacher Training programme on Sport England's website.