ukactive launches Everyone Can Task Force
ukactive has formed a cross-sector task force to help deliver its vision. That is a leisure sector that is freely accessible and used by all and enables everyone to be active and participate in whatever way they wish. Activity Alliance is pleased to be part of the new task force, helping to use our expertise and insight to change attitudes and embed inclusive practice.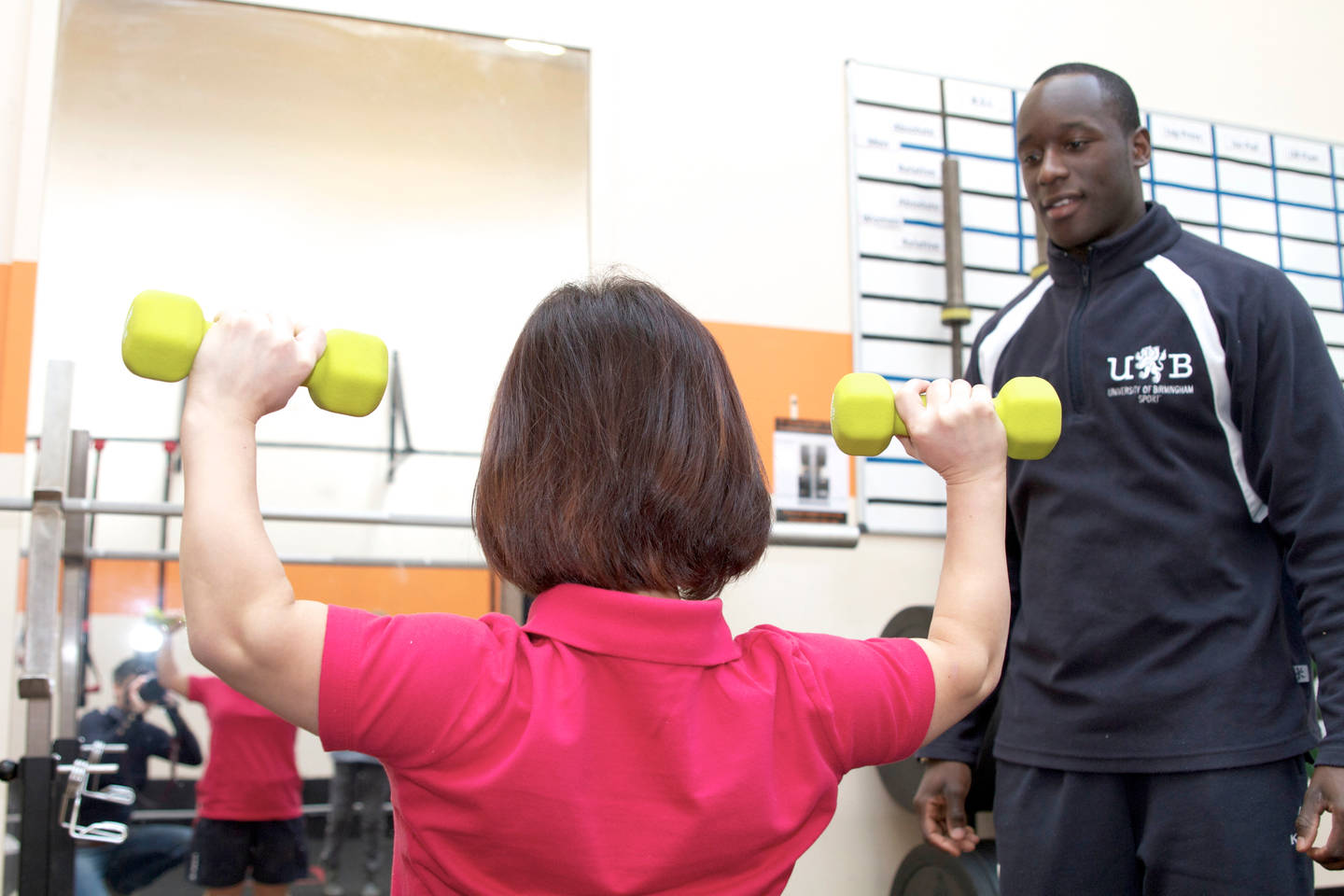 The Everyone Can Task Force is made up of leaders from the sport and physical activity sector. They will work together to help realise the full potential of gyms, fitness and leisure facilities in supporting disabled people to be active.
The group forms part of the Everyone Can programme from Ukactive. Everyone Can is designed to improve inclusivity and accessibility for disabled people, by bringing the sector together. Then, growing the relationship with the disability sector, to raise awareness, and joining operators and suppliers to share learnings and evidence.
The Everyone Can Task Force will provide leadership on the agenda and also help to develop practical guidance for fitness and leisure operators. This will help to tackle the barriers and challenges disabled people face, while highlighting the demand and opportunities available through better engagement.
Alongside ukactive and public and private operators from its membership, the task force includes Activity Alliance, Sport England, the Chartered Institute for the Management of Sport and Physical Activity, and the Swimming Teachers Association.
The Everyone Can Task Force:
Activity Alliance: Barry Horne, CEO
Helene Raynsford, Paralympic rowing champion; public health and sport consultant
CIMSPA: Tara Dillon, CEO
Everyone Active: Ben Beevers, Group Development Director
GLL: Andrew Clark, National Sports and Aquatics Manager
Places Leisure: Sarah Roberts, Head of Fitness
PureGym: Julia McMullan, Director of Central Operations
Swimming Teachers Association: Dave Candler, CEO
Sport England: Adam Blaze, Strategic Lead, Disability
The Gym Group: Rachel Shinn, D&I and Wellbeing Lead, and Sarah Grime, Head of Format
ukactive: Baroness Tanni Grey-Thompson, Chair, and Huw Edwards, CEO
ukactive has undertaken a series of sector-wide consultations to examine the physical activity landscape for disabled people, with a focus on the sector's services.
The findings to date showed that the sector must enhance levels of customer service and engage better with disabled people. That includes providing more (and accessible) information to consumers and communicating that facilities are open to all. It also said gathering and reporting on disabled people's facility use and their behaviours was important.
Based on the findings, ukactive launched a new website to improve services for disabled people. Organisations with an interest in, or remit of, increasing the inclusivity and access of gyms, fitness and leisure centres are encouraged to sign-up via the website. You will receive further updates and resources developed with the support of the task force.
Over the coming year, the task force will help deliver further insights, including disabled people's needs and motivations and the recommendations for improvement. The main themes to be explored by the task force in collaboration with the sector and disabled people include:
The disability landscape (an introduction to disability and our sector's influence and potential)
Information and communication (generating a familiar journey for consumers)
Improving customer service and the confidence of the workforce
Facilities and the environment (including equipment)
Data capture and collection (understanding the audience and identifying ways to collect data about the customer to improve experience).
The task force will have the ongoing support of Baroness Tanni Grey-Thompson, who will finish her tenure as Chair of ukactive at the end of July, and is shortly to begin a new role as Chair of Sport Wales.
Baroness Tanni Grey Thompson, Chair of ukactive, said:
"The physical activity sector has a huge opportunity to engage more with disabled people, helping many more to enjoy the benefits of being active.
"The best way to drive real change is through open and honest collaboration across our sectors, which is why we have created the Everyone Can Task Force. Together, the leaders within this group can help support fitness and leisure facilities to make sport and physical activity available to all."
Huw Edwards, CEO of ukactive, said:
"The physical activity sector has an essential role in narrowing the disparities and inequalities faced by disabled people today. We are delighted to launch the Everyone Can Task Force, which has a broad and strong membership that will help us to reach all parts of the sector – in partnership with the disability sector.
"Our sector-wide consultations and new website are already helping our members to make further improvements to be more inclusive. Through this task force we will redouble our efforts to make sure that barriers are further reduced, so that whoever you are, you will be able to take part in physical activity if you wish."
Tim Hollingsworth, Chief Executive of Sport England and the Government's Disability and Access Ambassador for Sport and Physical Activity, said:
"Everyone should have the same opportunities to get active to improve their physical and mental wellbeing, but we know that many disabled people do not and are more likely to be inactive. "There is a lot of work to do to ensure sport and physical activity feels genuinely welcome and inclusive for all disabled people, and the Everyone Can Task Force is an important step towards achieving this."