Britain's future para-athletics stars go for gold at Championships
Britain's best young para-athletics' talent were in action over the weekend at Activity Alliance's National Junior Athletics Championships. 126 up-and-coming athletes on track and field took to Coventry Athletics Track to compete in the prestigious event.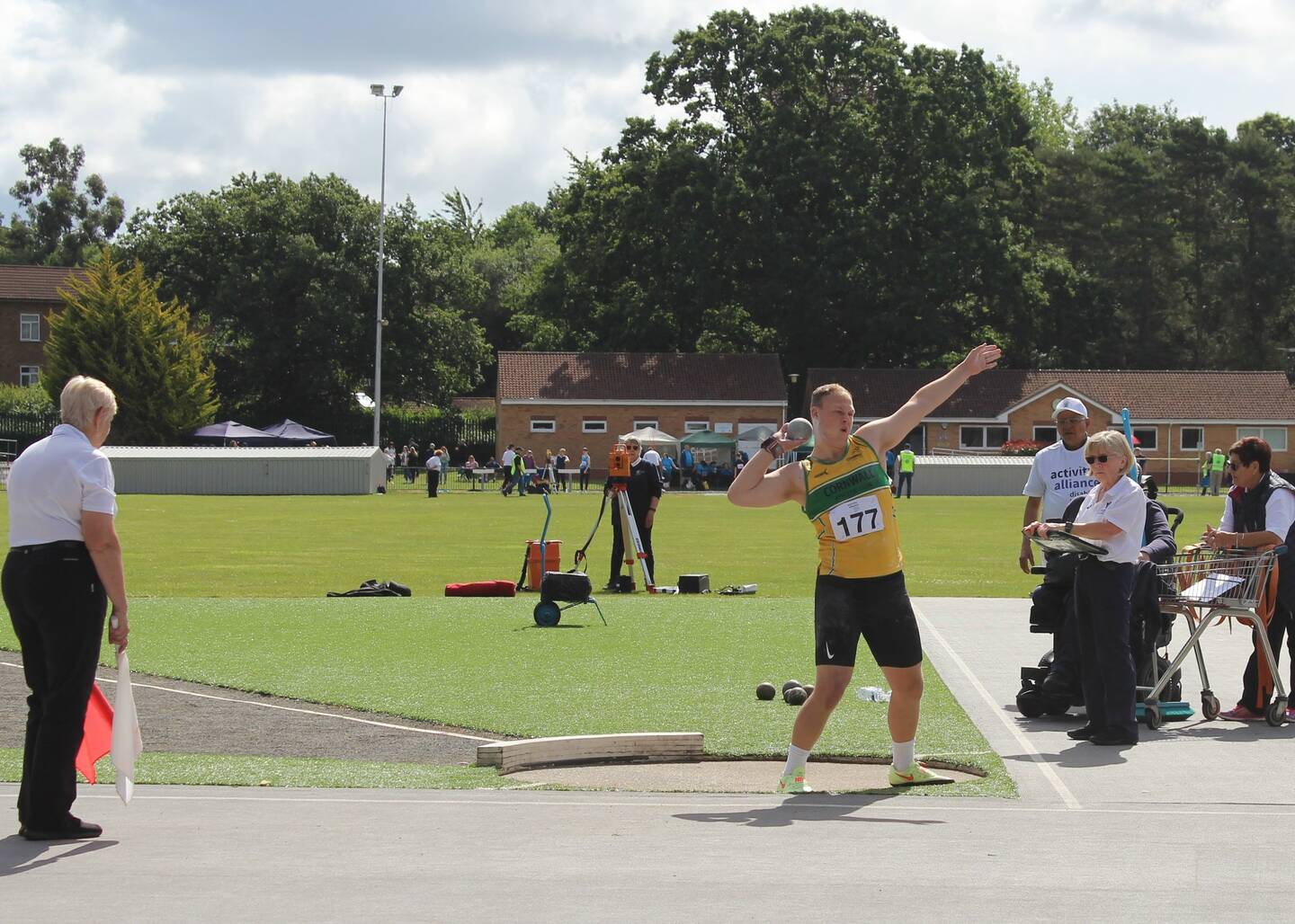 Organised by national charity Activity Alliance, the two-day event was a fantastic opportunity to showcase the talent and development of young disabled athletes from around the UK.
This year's event was supported by The Lions Clubs British Isles, British Athletics, and England Athletics. The annual event has been a firm favourite for over 40 years, often giving a first glimpse of the next elite athletics superstars. This includes the likes of seven-time Paralympic gold medallist and T34 100m world record holder Hannah Cockcroft, triple Paralympic silver medallist Kare Adenegan and triple Paralympic gold medallist Aled Davies. They all started their career at this junior competition.
Cornwall's Fabio Zamparelli was among the talent who took gold in both the shot put and discus. He said:
"This event is really important to me, I love being out there doing what I do best. I'm most happy with my shot put performance as I got a PB. I had to beat 14.71 and I got 14.74. I'm pleased with my discus performance too, that's on its way.
"My ambition is the be in the Paralympics, it's been my dream since I was young. I just want to show the world my energy and that I can do anything."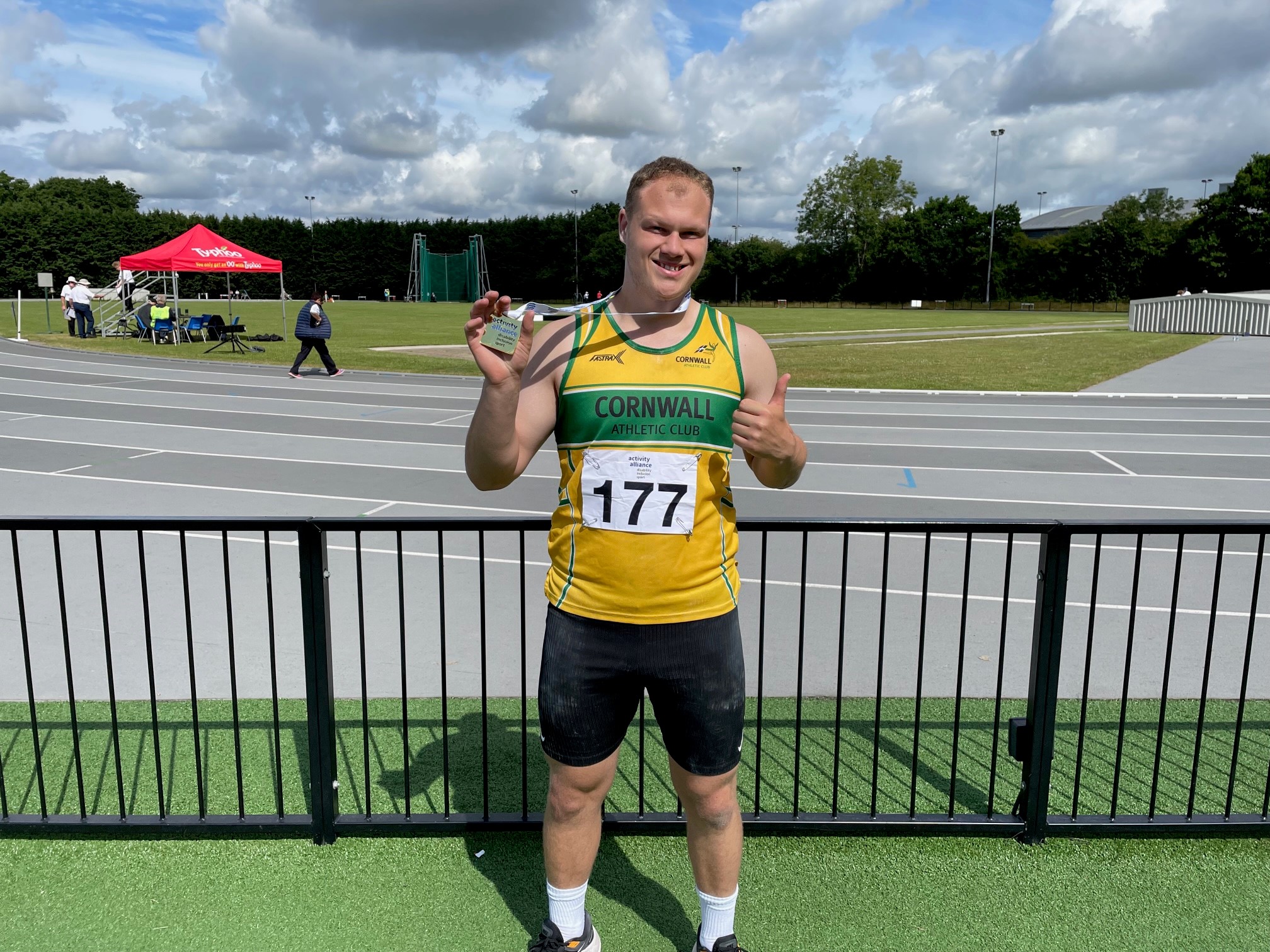 World record holder and seven-time Paralympic gold medallist, Hannah Cockroft, said:
"Competing in the National Junior Athletics Championships was my first opportunity to experience an authentic competitive environment, and after that it only made me want to compete at the highest level more and more. It gave me motivation to train hard, make the senior team and keep pushing myself. The level is so high, where as a younger athlete you have the chance to test yourself against the best juniors in Britain. We've seen the record the competition has in producing athletes who go on to future national and international GB teams, and it's no surprise. It's exciting to get that first look at then best young athletes before they are winning Paralympic titles, and everyone knows their name!"
Kirsty Clarke, Director of Innovation and Business Development for Activity Alliance, said:
"Congratulations to all the athletes who took part over the weekend. This event is a fantastic example of how impactful sport can be on athletes' lives with many going on to form sporting careers. Over the years we've watched some of these young stars turn into international superstars. And for those young people who do not want to follow the podium pathway, they reap the benefits of a quality active experience, that lasts a lifetime."
The Lions Clubs British Isles has supported the National and Regional Junior Athletics Championships for more than 30 years. As well as their donations, the Lions Clubs British Isles were among dedicated volunteers supporting the event.
Lions Clubs International Liaison Officer for the British Isles, Penny Tregillus, said:
"We are proud to support this event as it provides thousands of young disabled athletes with the opportunity to develop their talent and compete against others from across the country."
Relive all the action from the Championships this weekend. Join the conversation on social media with the event hashtag #JuniorAthletics2022.
Partnerships ensure Activity Alliance can have greater impact on more disabled people's lives. If you are interested in sponsorship opportunities through our events programme, please contact Jannine Walker, National Events Manager – jannine@activityalliance.org.uk or 07725 273158.