New leisure resources to assist in tackling inequalities
Activity Alliance is pleased to add to our resource bank with ten new leisure factsheets. They cover a range of top topics from developing inclusive strategies to workforce development and measuring impact. They support leaders in the leisure sector to strengthen their inclusion work and engage more disabled people.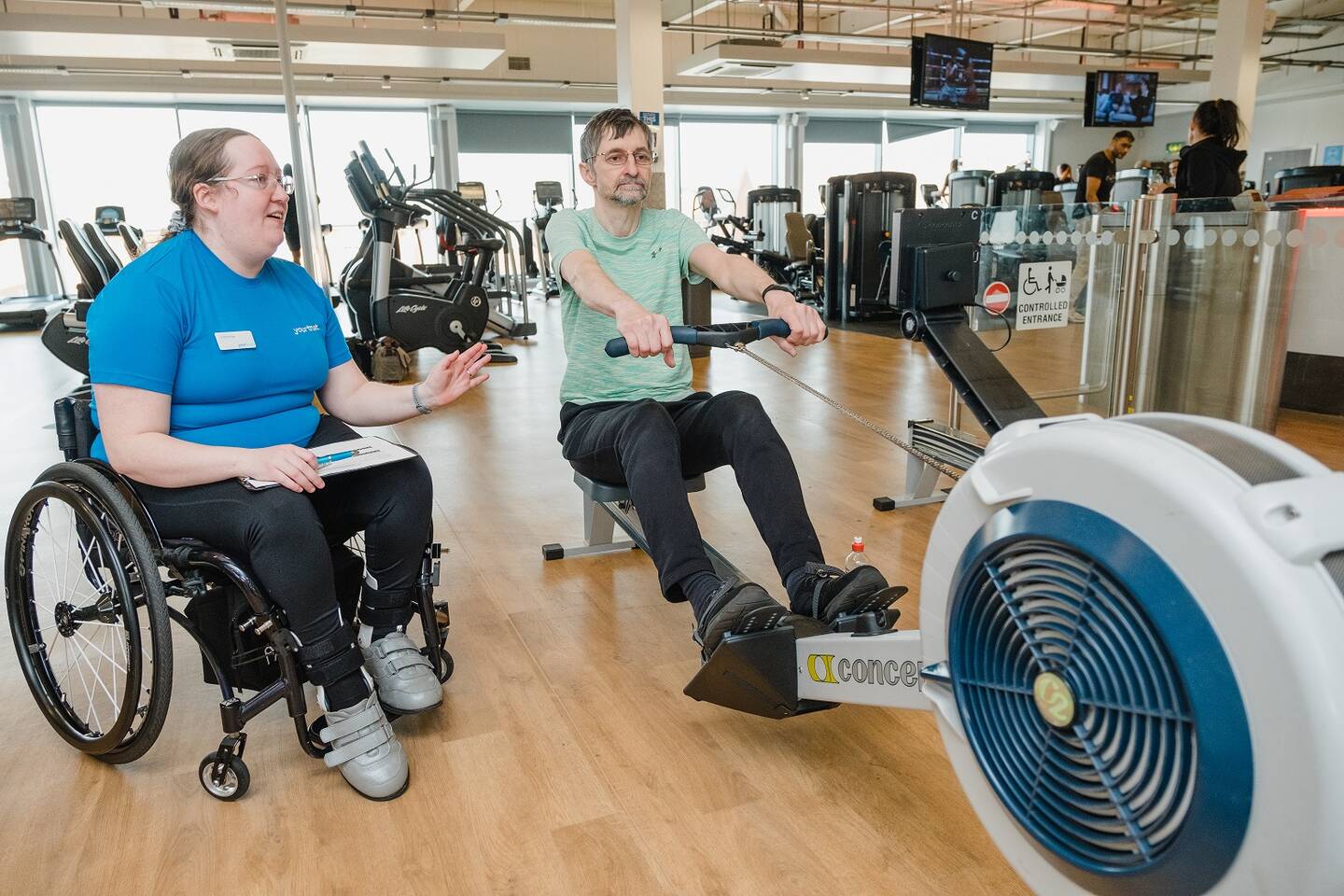 The ten factsheets provide clear and simple guidance, useful resources, and top tips on how the leisure workforce can embed better inclusive practices within facilities and programmes. This includes leisure centre and gym managers, facility management teams, marketing specialists, and many others.
Our recent Annual Disability and Activity Survey showed that less than 3 in 10 disabled people feel encouraged to return to physical activity after the pandemic. This is despite 8 in 10 wanting to be more active.
To truly tackle inequalities for disabled people, we need to increase our efforts and share good practice. These latest resources are extremely timely for organisations and their workforce to understand and remove barriers that disabled people face daily. Implementing ideas from the factsheets will help more disabled people know their local leisure facilities are accessible, inclusive and a welcoming place to be active in.
The factsheets cover ten areas for inclusion improvements, and are free to download:
Strategy
Leadership
Workforce development
Accessible venues
Policies and procedures
Equipment
Insight and marketing
Partnerships and engagement
Programming and participation
Impact and outcomes.
Ray Ashley, Director of Partnerships for Activity Alliance, said:
"We are calling on the leisure sector to include disabled people in their recovery plans as the sector continues to reinvent and recover from the pandemic. We want to empower organisations and workforce within the leisure sector by providing the right support, connections and insight, so that more disabled people can access meaningful and sustainable opportunities.
"These factsheets will support workforce learning and the upskilling on what genuine inclusion means. If embedded effectively into strategies, processes and plans, the impact can be significant. Our expert advisors, and leisure partners are here to help if you need more support."
To access the new factsheets, visit our resources page on our website.
The release of these factsheets will also support the new Tackling Inequalities in Leisure Standard, co-written by Activity Alliance and Quest. Find out more about the Tackling Inequalities in Leisure Standard here.