Announcing Adam Blaze as Activity Alliance's new Chief Executive
Activity Alliance is pleased to announce Adam Blaze as its new Chief Executive.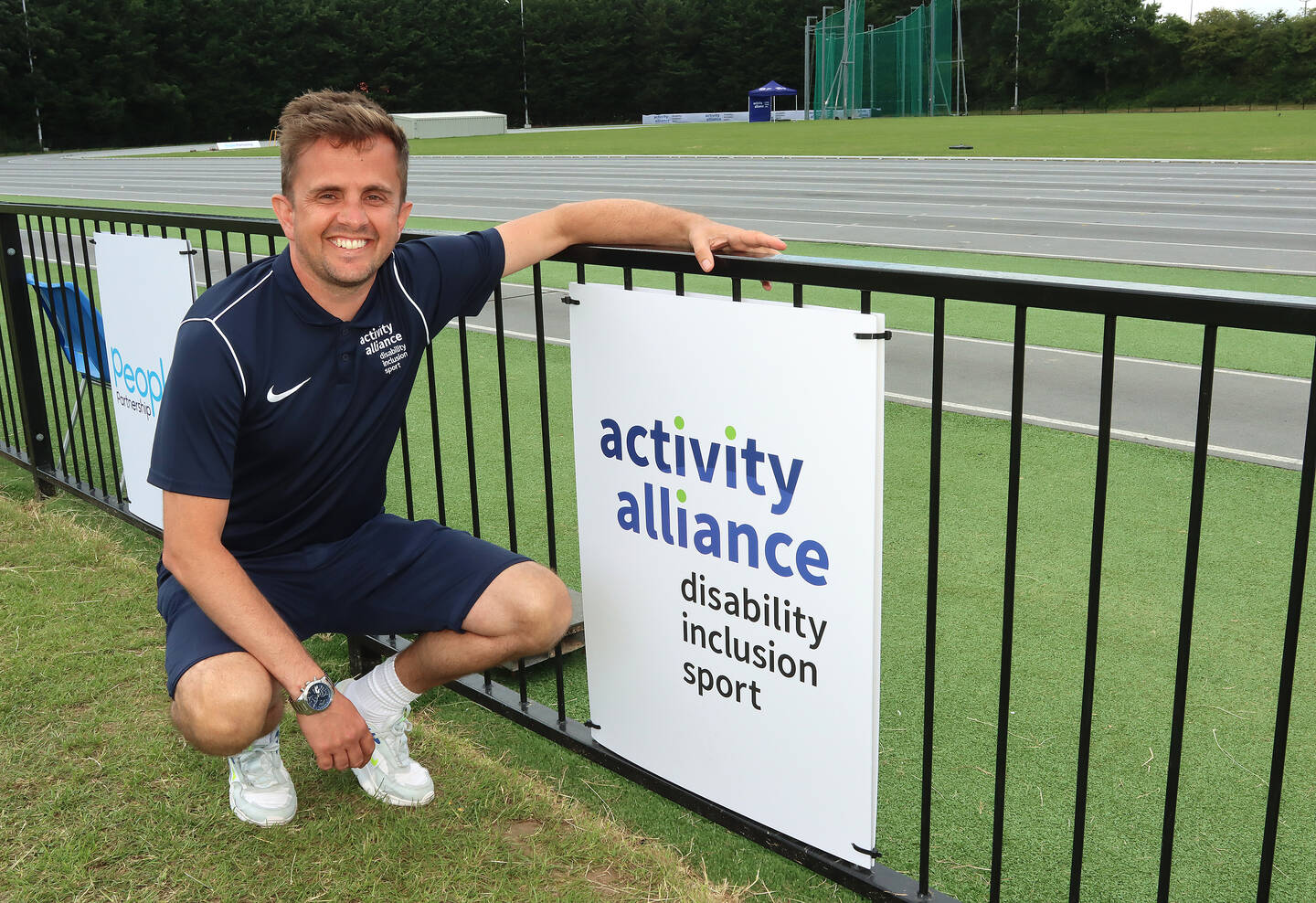 Adam will start in the role for the charity on 1 January 2023. He takes over from Barry Horne MBE, who is retiring at the end of 2022, after more than twelve years at the helm.
Adam joins us following a robust recruitment and interview process from his current position as the Strategic Lead Disability and Co-Lead for People and Culture at Sport England. Before that, he enjoyed success as a Senior Equality and Diversity Manager and Community Sport Relationship Manager.
Adam has dedicated his career to changing attitudes towards disabled people in sport and activity, with an exceptional record in strategic leadership. He brings with him a wealth of experience in leading teams through investment management and impact measurement. This is crucially strengthened with lived experience of disability within his family.
It is a special moment for both Adam and the charity. He started his career 18 years ago as a regional development officer with the English Federation of Disability Sport, the charity's name before its brand refresh in 2018.
Adam said about his appointment:
"I am absolutely delighted to be joining Activity Alliance. It is so special to return as the Chief Executive for an organisation that gave me one of my first roles in sport and created my burning ambition to lead change. Having worked closely with the team in my role at Sport England, I know what a passionate team they are and the huge impact they make.
"I am looking forward to working with colleagues, the Board, and partners to build on this success. I am very proud to take the baton from Barry. He, alongside the team, has turned the charity into the leading voice for disabled people in sport and physical activity."
Sam Orde, Chair at Activity Alliance, said:
"We are pleased that Adam chose our charity for his next career move. We do excellent and much needed work thanks to Barry's leadership for over a decade, so it was not going to be easy to find a leader who matches his personal and professional qualities. We are confident that Adam will lead the charity at such an important and exciting stage for Activity Alliance. We look forward to welcoming Adam to the team in 2023."