NHS providers see the benefits of 'The GOGA Way'
Today is Disabled Access Day. A day to show how organisations and individuals come together to make more venues, facilities, and opportunities accessible to disabled people. Our Get Out Get Active programme in Wiltshire is a great example, where local NHS providers are working with an Equestrian Centre to offer wellbeing opportunities for patients.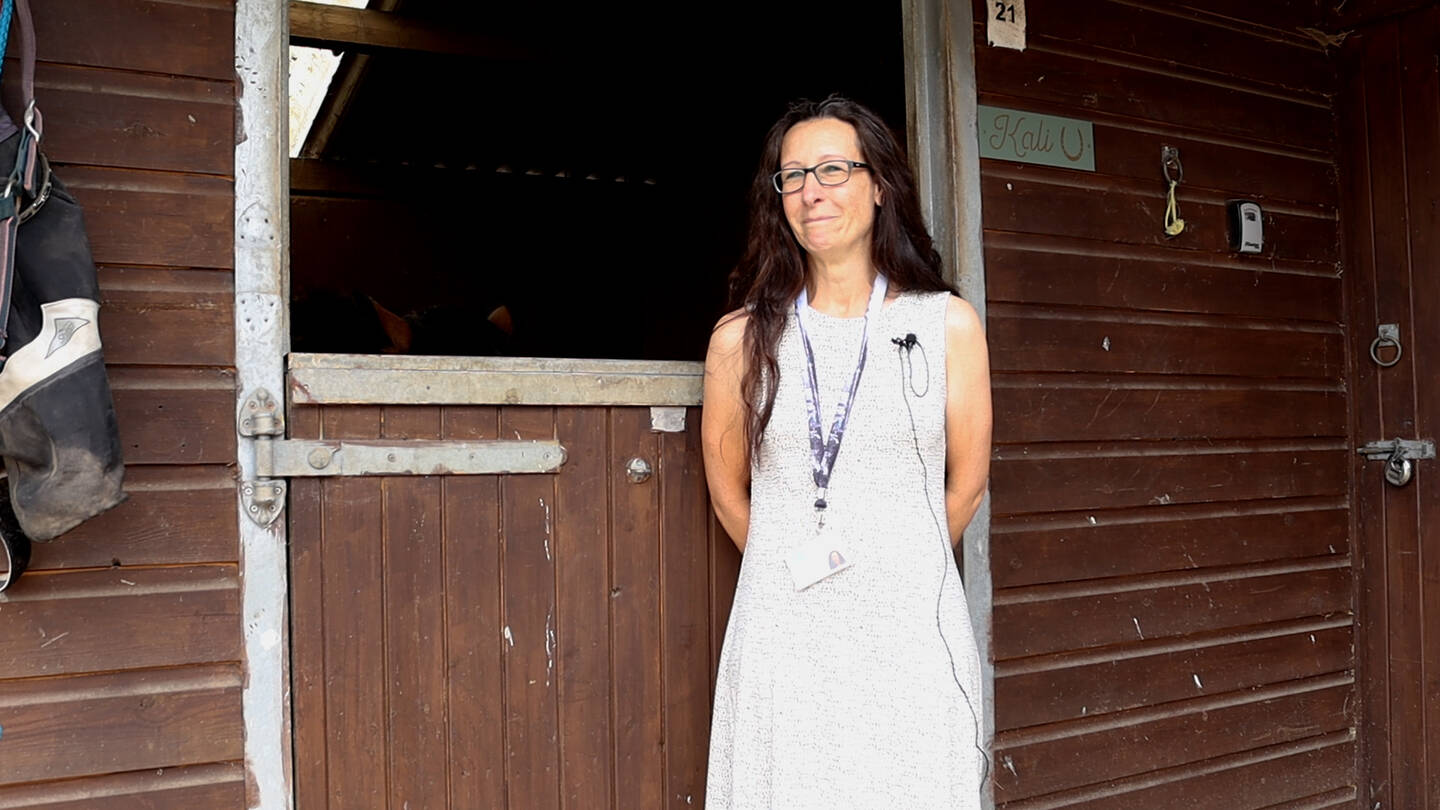 Activity Alliance's Get Out Get Active (GOGA) programme provides accessible opportunities for disabled and non-disabled people to be active together to support their health and wellbeing.
In Wiltshire, people are being given the chance to spend time with horses to support their mental and physical health. Our local GOGA partner, Wiltshire Council, have teamed up with Tedworth Equestrian Centre to offer support sessions for individuals. As part of this partnership, Local NHS providers have started referring individuals to the sessions to support their mental and physical health.
Participants have shared how being around horses provides a sense of calm, with many commenting on how relaxed and less anxious they feel when at the session.
We spoke to Linda, a Care Coordinator in Salisbury, about her experience of GOGA:
"My patients who have physical and mental health problems get a lot out of the activity because they can interact with people if they want, but they don't have to. They can just spend time with the horses.

"I get a lot of my colleagues in the area to refer patients to activities like this. Anything to get the patient out, anything to get the patient more physically active and more engaged."
Watch our full interview with Linda here:
This story is part of #TheGOGAWay campaign. Showing how the GOGA approach can help organisations do things differently across the UK.
About Get Out Get Active
Get Out Get Active (GOGA) is a programme that supports disabled and non-disabled people to enjoy being active together. Activity Alliance is the creator and lead partner. The programme is funded by Spirit of 2012, Sport England and London Marathon Foundation.