Life-changing impact of GOGA celebrated at national event
Last week, on Thursday 19 October, we held our Get Out Get Active (GOGA) celebration event. The event brought people together from across the UK to recognise the importance of their work.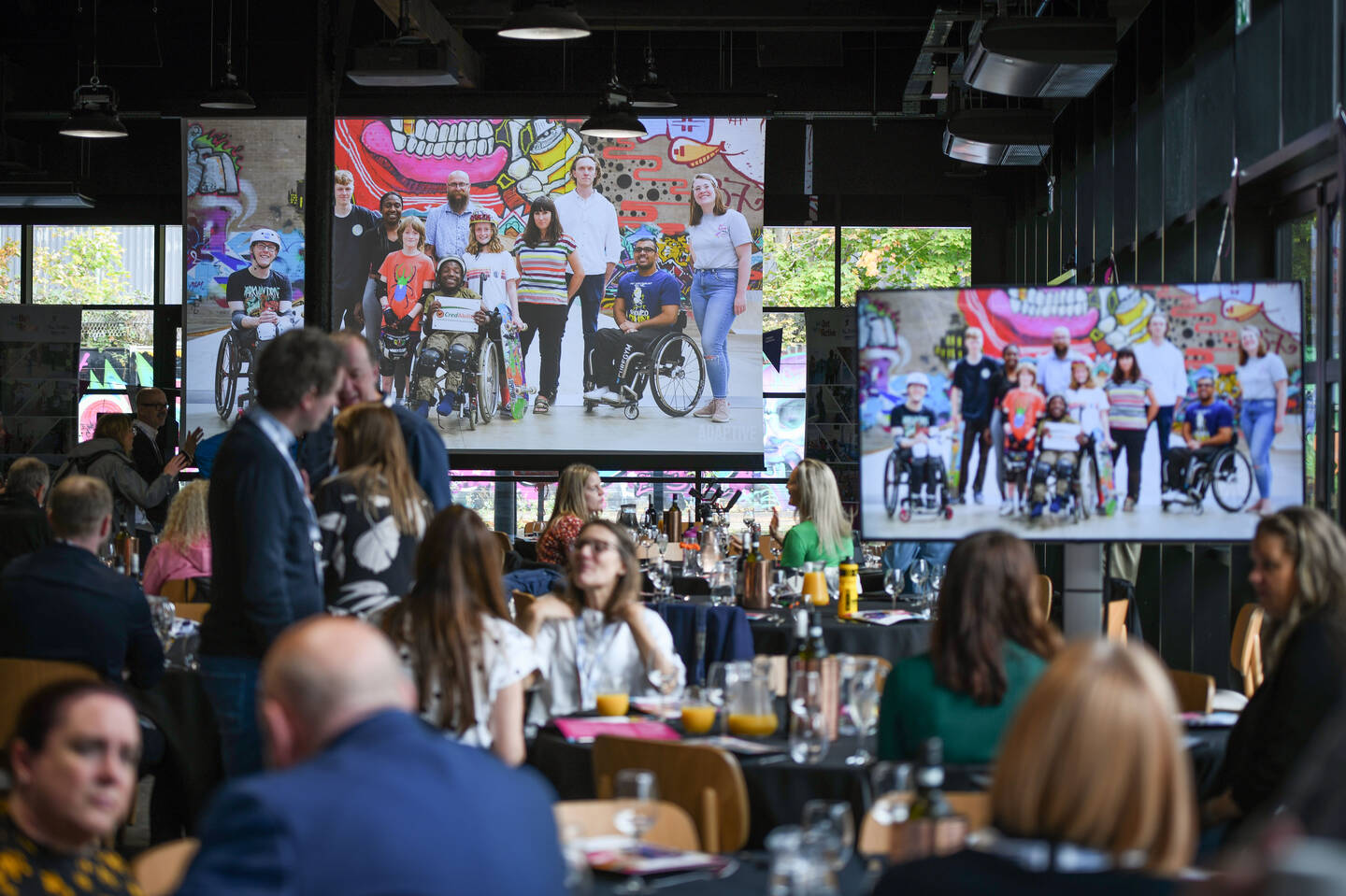 The event gave everyone present an opportunity to reflect on the impact of GOGA. It gave those present a chance to celebrate how the programme has changed the lives of those involved. How the GOGA approach brings people together. And the people of GOGA continue to embed the GOGA way into their lives.
Spirit of 2012 were the GOGA founding funder and their CEO, Ruth Hollis, has been a part of the project from the very first day. She touched on why the programme has meant so much to her:
"We have loved getting out and seeing the brilliant work that has been done across the UK by those working on GOGA, and hearing from the participants.
"Many of them continue to be active a year or more on from participating in GOGA. But it's the seemingly small successes that make me proud – the ones that are actually so transformational for the person involved.
"When I've travelled to GOGA locations I've heard people tell me about making friends, going on holiday together, feeling valued and appreciated, developing support networks, starting volunteering, taking less medication – as well as getting fitter."
Made possible by Spirit of 2012, and additional investment from Sport England and London Marathon Foundation, we are focused on getting some of the UK's least active people moving through fun and inclusive activities. GOGA is an Activity Alliance programme, working in association with our Home Country partners and a range of local and national partners to reach more people.
Born in 2016, GOGA was created to bring disabled and non-disabled people together to be active. It strengthens community spirit, increases confidence, and improves mental health for all involved. It increases the demand for, and the accessibility of, activities. Activities that are provided by local authorities, sports clubs, and the voluntary sector. The programme's success comes from tapping into people's real-life motivations and values.
By the end of this year, GOGA is on track to have reached 160,000 disabled and non-disabled people to be active since 2016. Across 35 UK locations, they will have taken part in some 3,000 different fun and inclusive activities.
During the afternoon, we experienced the story of GOGA told by the people who have helped to shape, influence, and benefit from the programme. We heard how local GOGA partners on adapted during the COVID-19 pandemic by delivering online sessions, to breaking down barriers within the LGBTQ+, to developing inclusive leaders in the community.
At the end of the event, all lead partners were presented with an Embedding Inclusion Award. They have continued to show how the GOGA approach can help organisations do things differently across the UK.
We are extremely proud of how our partners have embedded the GOGA principles throughout their work and their journeys around GOGA.
GOGA is based on a simple premise, creating opportunities for the least active in society to be active together. It focuses on getting some of the UK's least active people moving through fun and inclusive activities. The event showed GOGA in all its glory.
Our current GOGA activities come to an end in December, but thanks to the local partners and their dedication to sustainability the GOGA way will continue. We are in conversations with potential funders to develop and grow the programme.