Access Sport partners with Basketball England
Access Sport has today, 16 November, announced a new partnership with Basketball England (BE) to positively impact the lives of disadvantaged and disabled children and young people to play more basketball.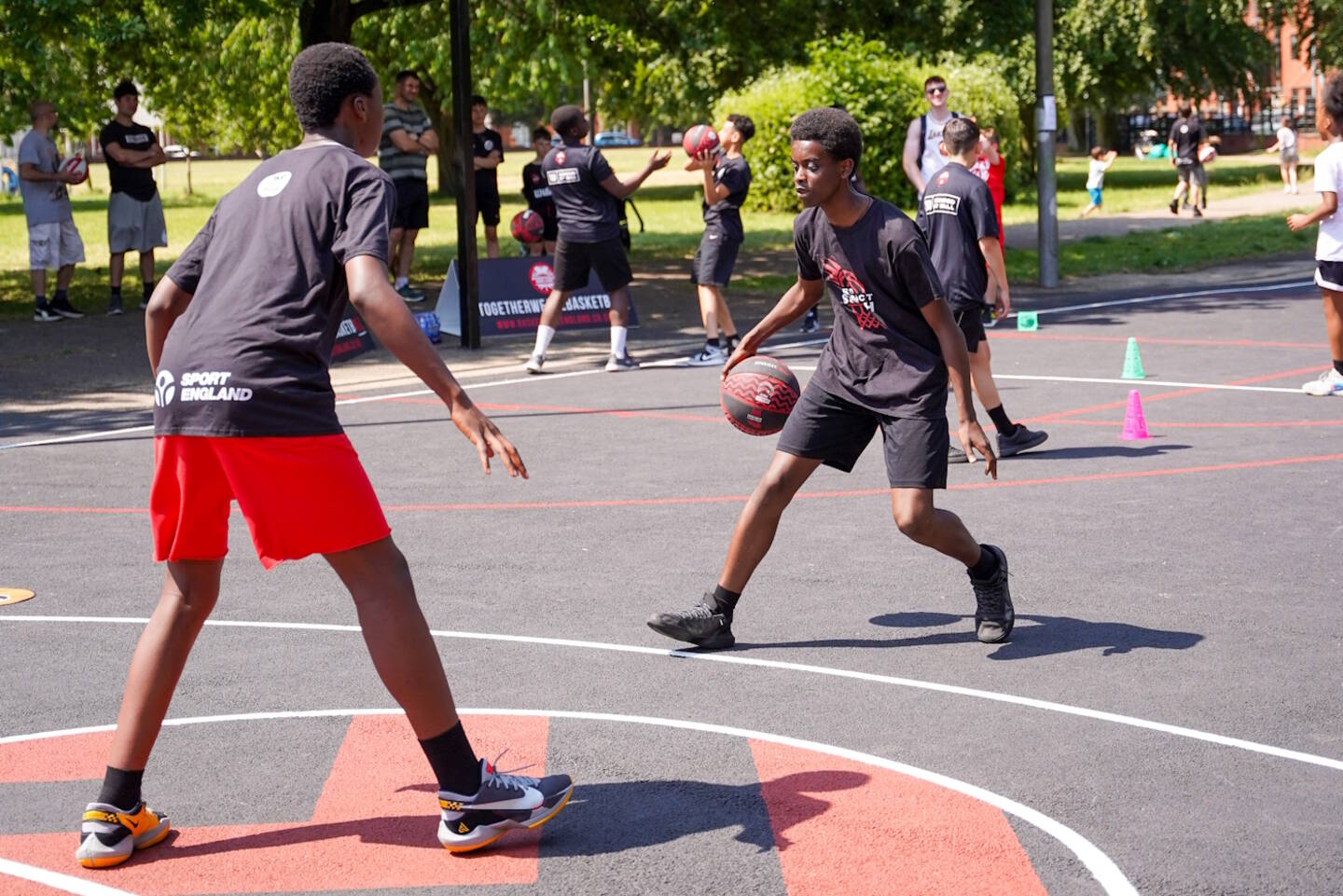 The organisations are joining forces to upskill 150 coaches and volunteers to lead inclusive community basketball activities that will directly impact 1,500 participants.
Additionally, five outdoor basketball courts in London's most underserved communities will be enhanced and activated through BE's #ProjectSwish campaign, which aims to improve outdoor basketball courts across England.
'Basketball scene primed to impact young people's lives'
Sport England's Active Lives surveys suggests that basketball is consistently more impactful on well-being compared to other sports and attracts people from the least affluent backgrounds.
With support from BE, Access Sport can provide better long-term guidance to basketball clubs to set up sustainable, inclusive basketball sessions. BE's club network will be used to maximise the reach of this work, ensuring that the communities who really need this support can access it.
Having previously worked together on Access Sport's pan-disability offer, Hoopz, the new partnership will focus on:
Equipping, supporting and establishing community basketball clubs
Combining resources to set up a thriving inclusive basketball network
Training coaches and volunteers so that they have the necessary knowledge to deliver basketball sessions in their local communities
Enhance and activate basketball courts in disadvantaged communities
Tess Cinamon Duffield, Head of Programme for Access Sport said:
"The national basketball scene is primed and ready to impact young people's lives. Partnerships like this one empower local communities to use basketball to create tangible positive change. We are so excited to continue working with Basketball England and look forward to achieving some of our ambitious targets."
BE's Head of Participation Peter Griffiths said:
"We are delighted to be working more closely with Access Sport to deliver this project that will not only upskill a tranche of coaches through relevant inclusivity training and ensure our clubs have more than just a mainstream basketball offer, but also to give disadvantaged Londoners five attractive outdoor courts to play ball on and stay active.
"Basketball can change people's lives and this partnership will ensure marginalised young people can access the sport and reap its mental and physical well-being benefits."
By teaming up with BE, Access Sport is building on its commitment to connect with new partners, including national governing bodies.
If you are interested in learning more about how your club or organisation can engage with this project, please contact Access Sport by emailing info@accesssport.org.uk.