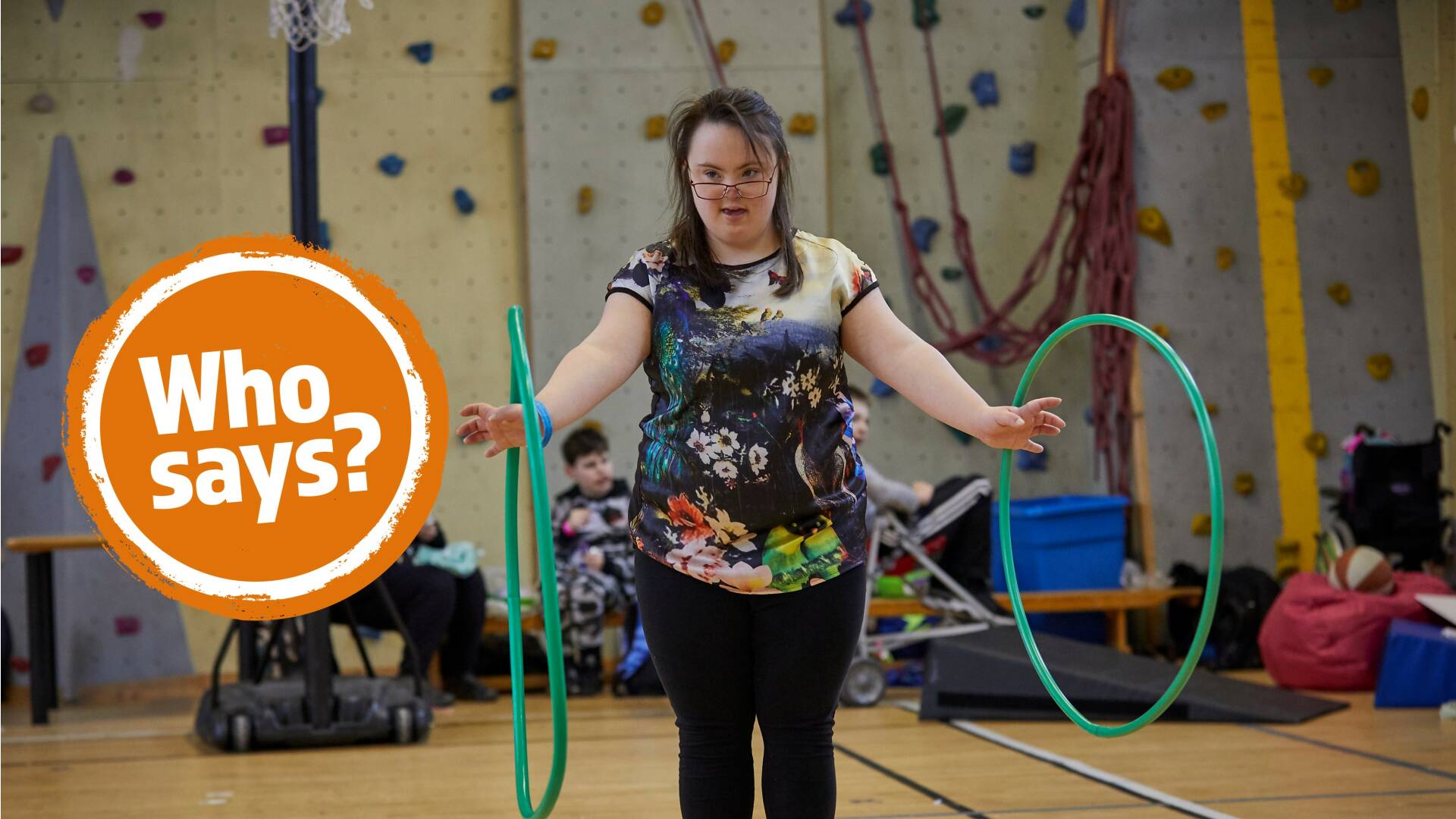 Who says?
The exciting campaign from national charity, Activity Alliance is back and this time it's all about children and young people!
Join us in calling time on negative perceptions about disability, inclusion, and sport, and ask – Who says?
Who says young disabled people should sit out of PE lessons?
Who says disabled people can't be leaders?
For far too long disabled people have faced misconceptions and presumptions on what is and isn't possible, including in sport. Activity Alliance wants to move conversations on, open people's minds and shift out-dated views on disability.
Watch Who says? campaign phase two teaser film
Disabled people of all ages have countless personal experiences that lead to marginalisation, low confidence, and inactivity.
Who says? empowers people, on and off the field of play, to challenge their own and others' perceptions.
First launched in summer 2019, phase one of the campaign gave people the positive stories, resources, and guidance to replace negativity. Now, three years on, Who says? is back!
Who says? phase two focuses on changing attitudes towards disabled children and young people in sport and activity. Four new campaign films explore some of the negative perceptions that can impact a disabled child's opportunities to be active. Each film provides upbeat insight from a mixture of disabled and non-disabled children and adults.
This phase of the campaign was created in response to insight from Activity Alliance's My Active Future: including every child research report, published in March 2020. The report examined differences in experience and perceptions of sport and physical activity among disabled and non-disabled children.
Scroll down the page to watch the latest Who says? campaign films, and to find out how you can call time on negative perceptions about disability, inclusion, and sport.
Get involved
Join the conversation and be a part of the campaign on social media – share the films and add your voice by posting your own experiences using #WhoSays.
Get involved – perhaps you, or your organisation have a Who says? story to share, or a great idea for the campaign, contact news@activityalliance.org.uk or call 07794 525034. We have range of digital support materials available for organisations and the media to use.
Click here to view our Who says? campaign phase two accessible communication formats - including audio description, British Sign Language and easy read.
We can't challenge perceptions and change the reality of disability, inclusion and sport. Who says?!