COVID-19
We fully recognise that sport and leisure providers are going through challenging times. The impact of the coronavirus (COVID-19) pandemic on disabled people and sport and activity has been enormous. This page provides the range of resources and responses we have released since March 2020 to support your strategies and conversations.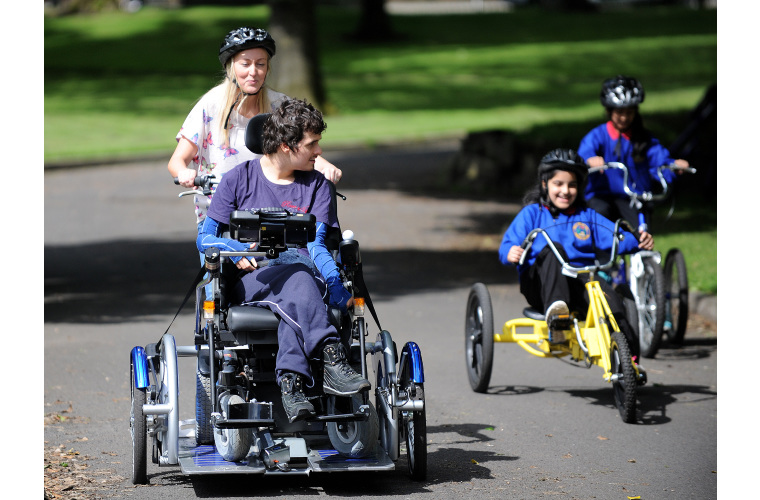 One of our biggest fears is that providers will cut their inclusion work. Losing key staff who are central to ensuring inclusive practice always has a devastating impact on disabled people's participation. We are here to help sport and leisure providers to enable welcoming, and more accessible environments.
Watch Activity Alliance's reopening activity film
Inclusive recovery report
This research report is released by Activity Alliance in partnership with BritainThinks. It explores how disabled people's motivations and barriers to be active have changed since the Covid-19 pandemic, and how providers can support and include disabled people better in the future.
Read the Inclusive recovery report: "Include me as we return to activity"
Reopening Activity: an inclusive response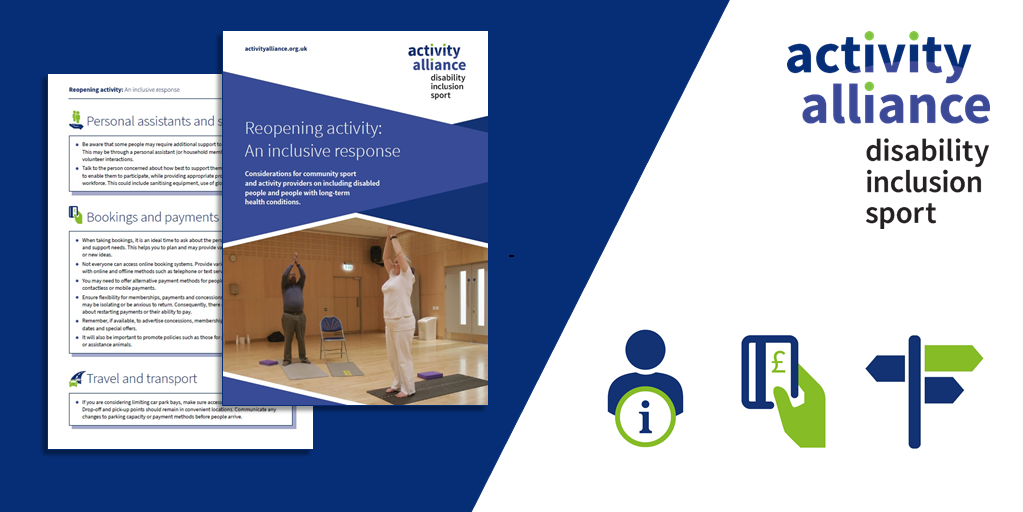 In June 2020, we published Reopening Activity: An inclusive response, in consultation with partners across sport, leisure and disability equality. We encourage providers to consider this guidance as part of their ongoing commitment to disabled people's inclusion.
The resource covers areas such as session planning, engagement, and workforce. It complements and builds on other guidelines from government, Sport England, professional associations, and governing bodies.
Using Activity Alliance 10 Principles to encourage activity at home
Our Ten Principles are widely acknowledged by sport and leisure providers. Developed in 2014 out of our Talk to Me research, you can apply these for all audiences in all settings. Here, we look at how providers can use the Ten Principles to encourage home activity.
Download the 10 Principles at home PDF
COVID-19 impact live event
On Tuesday 17 November 2020, Activity Alliance hosted a live virtual event - A collective movement: An inclusive response to COVID-19 in sport and activity.
At the event, disabled people and key sport leaders united to call for a more inclusive response to the COVID-19 pandemic across the sport and leisure sector.