Inclusive response event
On Tuesday 17 November 2020, Activity Alliance hosted a live virtual event - A collective movement: An inclusive response to COVID-19 in sport and activity
Watch event: An inclusive response to COVID-19 in sport and activity
More than 500 people watched live as disabled people and key leaders united to call for a more inclusive response to the COVID-19 pandemic across the sport and leisure sector.
The event featured line-up of prominent speakers from the sporting world and beyond, including:
Barry Horne, Chief Executive of Activity Alliance
Tim Hollingsworth, CEO of Sport England
Huw Edwards, CEO of ukactive
Baroness Tanni Grey-Thompson, Activity Alliance Honorary President and ukactive Chair
Marc Woods, Chair of CIMSPA - event host
Channel 4's The Last Leg co-host, Alex Brooker also joined us to talk through his experiences this year.
Event recording available
Don't worry if you couldn't join us for the live stream, we recorded it so nobody would miss out. We have also captured some of the most insightful moments and powerful words from our line-up of speakers for you to read.
View the event: Click on the video at top of this page to watch the full event. Alternatively, you can watch it on our YouTube channel. The event provides British Sign Language interpretation and captions.
Read the news story: Leaders and disabled people unite in calling for an inclusive response
This event is part of Activity Alliance's work to change attitudes and help organisations to embed inclusive practice. We want to grow a movement for disabled people in sport and activity, but we cannot do it alone.
Please get in touch with our team if you need any advice or support.
Email info@activityalliance.org.uk or call 01509 227750
Supporting information
Activity Alliance and its members are committed to ensuring disabled people can be active and stay active. Using our collective expertise, we have supported a wide range of organisations to put inclusion at the heart of their coronavirus recovery plans.
COVID-19: Helping you to embed inclusive practice
Since March 2020, we have provided a range of resources and responses to support sport and leisure providers through this difficult period.
Visit our COVID-19 page to access our latest guidance and Sport England's FAQs on government guidance and exemptions for disabled people.
Reopening Activity: An inclusive response
In June 2020, Activity Alliance published Reopening Activity: An inclusive response. It supports sport and leisure providers to make sure that disabled people's needs are met as activities and venues reopen during the pandemic. We encourage community sport and leisure providers to use this guidance to enable welcoming, and more accessible environments.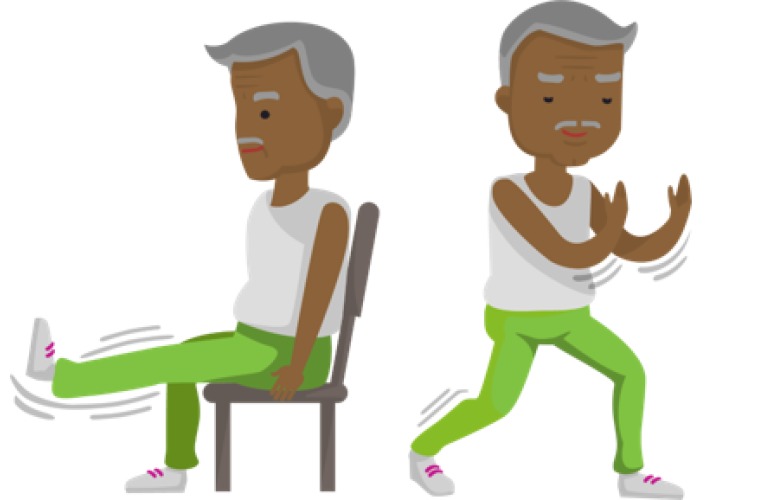 We are committed to ensuring disabled people can be and stay active. Check out our list of exercise advice, workouts, videos and guidance on adapting activities to help you move more at home.
Find out more about 'Active at home'