Leaders and disabled people unite in calling for an inclusive response
Disabled people called for more considerate and inclusive opportunities once lockdown restrictions ease earlier this week, at an event organised by Activity Alliance. Sport and leisure leaders responded supportively, outlining their commitment. More than 500 people watched A collective movement: An inclusive response to COVID-19 in sport and activity.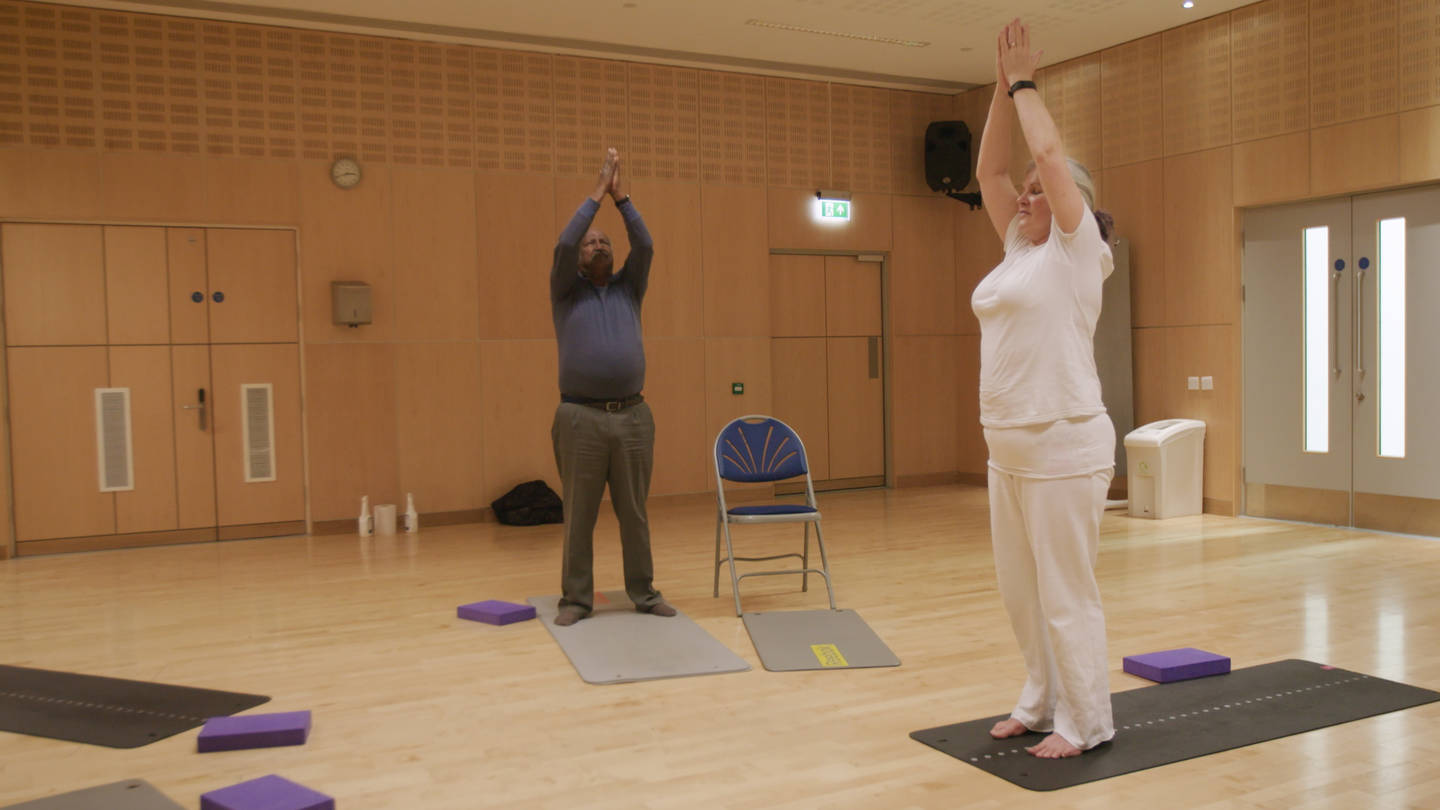 Our Chief Executive, Barry Horne, joined Tim Hollingsworth, Sport England's Chief Executive and Huw Edwards, Ukactive's Chief Executive. Baroness Tanni Grey-Thompson, our Honorary President and Ukactive Chair, recorded a special interview and Marc Woods, Chair of CIMSPA, hosted the packed event.
This event explored the impact of the COVID-19 pandemic on disabled people's lives and the need for more inclusive and accessible solutions in sport and activity. The schedule combined a powerful mix of leading voices with disabled people's lived experiences.
Baroness Tanni Grey-Thompson recognised the challenges the sector faces now in leisure centre closures. She spoke poignantly about how barriers for disabled people go beyond buildings' physical accessibility. It is as much about changing attitudes and disabled people not settling for less:
"It is also about disabled people demanding more physical activity. It's hard when you're fighting for education, work, social care and all those other things, but actually the demand needs to come from disabled people where they see the benefit of being physically active.
"And it's not about the Paralympics. I mean that's great and It gave me an amazing platform but that's a tiny number of people and it's not realistic. We have got to move away from you're a paralympian or you're nothing. Actually, we just need more people being able to be active and play sport, who aren't very good but do it because they like it rather than because they're thinking about a talent pathway."
Channel 4's The Last Leg co-host Alex Brooker talked about his experience before and during lockdown. His competitive drive to be active among his friends plays a role:
"The big replacement for physical activity is my spin bike at home which I've been using a lot. I've managed to get into a schedule of getting on it every other day. And I can see the results already. It's such good cardio and especially because of my prosthetic, and having problems with my left foot, it's fairly low impact. Perfect for me. And I'm competing with everyone in the group. Some of the lads are also professional sportsmen so it's a really high standard on there and I hold my own."
He also talked openly about the barriers to sport he faced as a child, both the attitude of others and in his own personal confidence.
The passion for a more active future was clear from disabled people's lived experiences. We captured several disabled people on film, with their three words to sum up 2020. Among many of the words were:
"Challenging", "Difficult" and"Frustrating"
Janet and Sarah's story highlighted the devastating effects the restrictions are having on Janet's social interaction. Janet is deafblind. Sarah works for the charity Sense and supports Janet throughout the week. Janet said:
"Before lockdown we regularly went to the gym and took part in spinning classes. Also I went swimming and for walks. I attended clubs for deaf people. I'd meet friends and family and also we're in a sign choir as well. Since lockdown I've had to stay in flat which has been boring. I've tried to keep active on my spinning bike and have also been learning Spanish and Spanish sign language. I like tai chi and yoga with Sense Active, which have been very good."
We heard from Sam James from Inclusfit who gave her viewpoint as a disabled person working in the leisure sector.
"I've gone from teaching 14 to 15 classes a week, face to face in gyms and care homes to teaching six online. I've gone from an active job to sitting down at home looking at the computer like most people and it's had a really bad impact on my cerebral palsy. My balance got a lot worse, I became very stiff so if I went to sit down it took me ages to stand up because my muscles weren't engaged as they were a month or two before."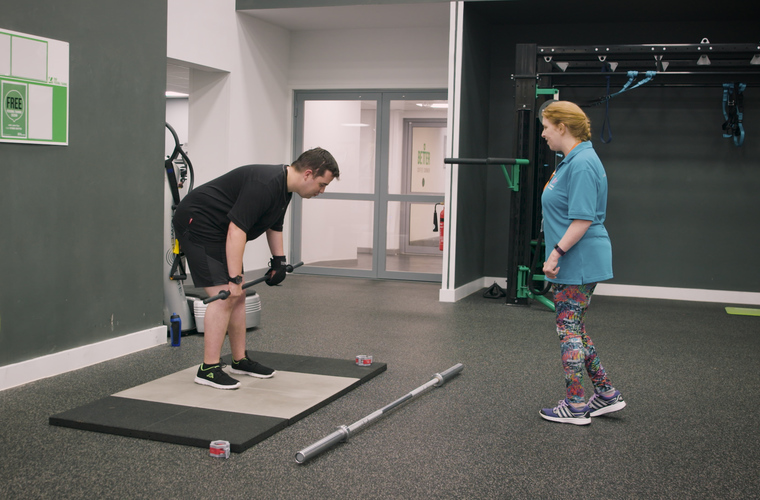 Huw Edwards gave his three words on what we need from the leisure sector to meet disabled people's needs – understanding, collaboration and respect. He outlined ukactive's commitment to disabled people within future work:
"The commitment needs to be more than just the words I say now. It needs to be the actions we undertake over the next 12 to 18 months as we start to come out of this closure yoyo. Number one is listening. It is making sure we are listening to disabled people who want to have a long-term relationship with our sector."
Tim Hollingsworth gave his personal and professional commitment to ensure disabled people's needs are met in future strategies. His three words for the sector response were understand, innovate and act. He said:
"We want to provide a common purpose for people being active, of movement and of playing sport; and the benefit it can bring to both our individual physical and mental wellbeing and to our communities.
"If we're going to do that, we've got to be genuinely committed to making it available for all. In the next strategic period for Sport England we will invest disproportionately to tackle stubborn inequalities across various social, geographic and demographic factors. And within that will be undoubtedly and explicitly, a commitment to supporting disabled people to be more active."
Barry Horne's three words for an inclusive response were listening, determination and collaboration. He joined Tim for the closing session and expressed his hopes and fears for the future:
"We were starting to see some real progress. Even from the least active disabled people, there is a high level of demand – around 70%. My greatest fear is that people don't understand the extent that previously we allowed provision to develop and created this scale of inequality for disabled people. It comes from a long time of doing the wrong things. We're clear about the strategic context needed but it's also about taking the opportunity and building on the demand that's there. The messages from leadership are clear and strong and it has been great hearing Huw and Tim today."
Click here to view a recording of the full event
COVID-19 supporting information:
Activity Alliance and its members are committed to ensuring disabled people can be active and stay active. Using our collective expertise, we have supported a wide range of organisations to put inclusion at the heart of their coronavirus recovery plans.
Since March 2020, we have provided a range of resources and responses to support sport and leisure providers through this difficult period.
Visit our COVID-19 page to access our latest guidance on reopening activity and Sport England's FAQs on government guidance and exemptions for disabled people.