Premiership Rugby tackles inclusion head on
The England Rugby Union team are preparing to do battle with New Zealand in the World Cup semi-finals this Saturday. Premiership Rugby's 12 clubs make up the England squad. Ahead of England's semi-final clash, Activity Alliance has teamed up with the national body to deliver the Inclusive Activity Programme.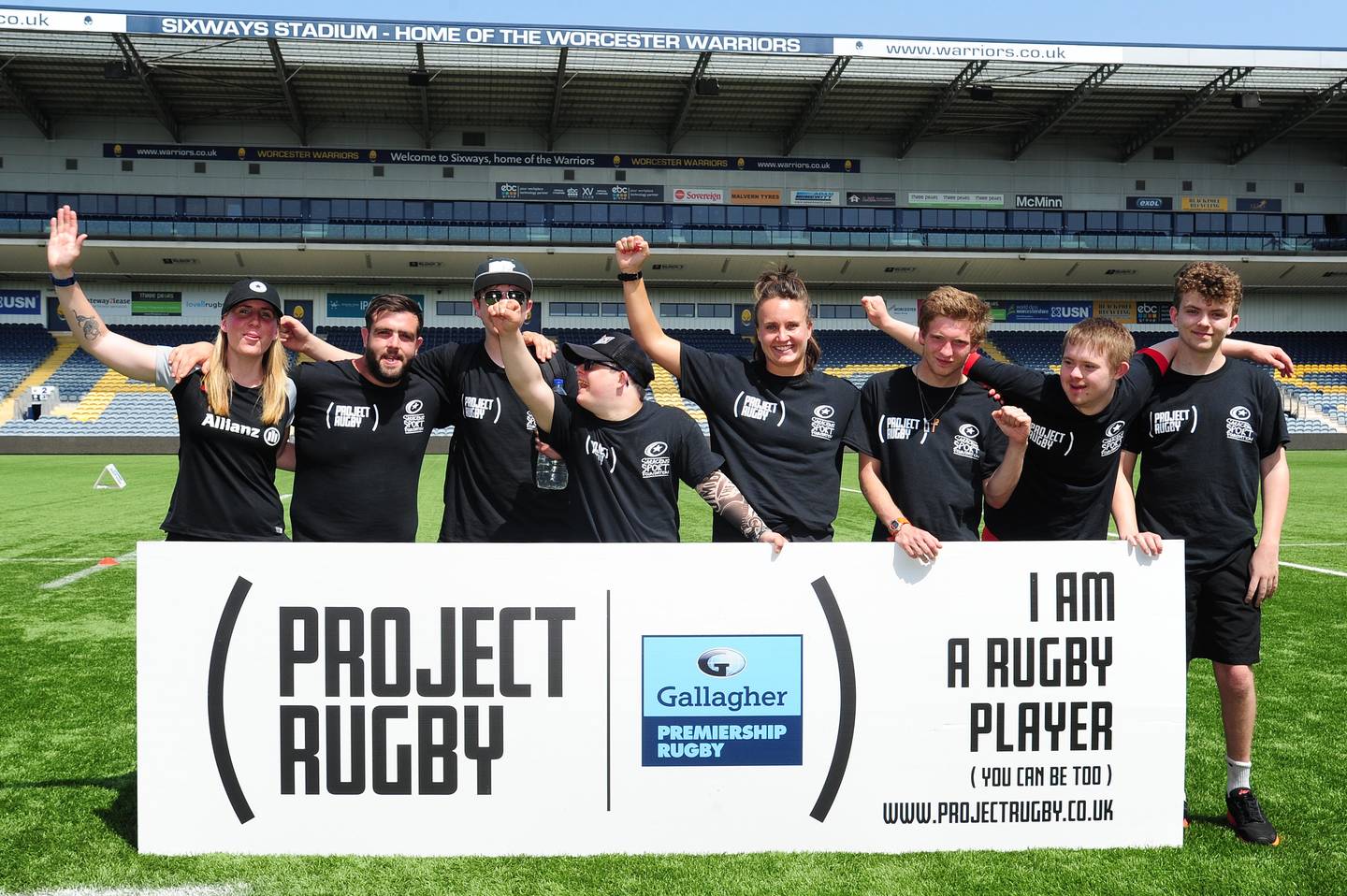 From mid-September the nation has been hooked on the Rugby World Cup. Witnessing England storm through to the World Cup semi-final stages has been one of the most significant moments so far. While last weekend also saw the return of Gallagher Premiership Rugby. With tight and tense encounters, it was the closest opening round in the tournament since 2011/12.
As with many sport teams that play at an elite level, performance pathways are an essential part of their makeup. Opportunities available for disabled people is crucial to their participation at grassroots level, and to their progression as an elite player. Project Rugby, Premiership Rugby and England Rugby's inclusivity programme, is doing just that.
Activity Alliance's partnership with Premiership Rugby has so far seen five Inclusive Activity Programme (IAP) workshops delivered. Several coaches from Premiership Rugby's club community teams, who are working on Project Rugby, attedned the three-hour workshop.
One organisation who has benefitted from the IAP programme is Saracens Sport Foundation.
Charlie White, Project Rugby Officer at Saracens Sport Foundation, said:
"The Inclusive Activity Programme workshop was expertly delivered and really thought provoking. The course taught us how to modify coaching sessions and focus on the participants abilities rather than their impairments. We had the opportunity to put our knowledge into practice and apply theory models to live coaching situations that we encounter when delivering Project Rugby and introducing new people to the game. I'd highly recommend this course to all rugby coaches!"
Statistics show that Project Rugby has recently reached the impressive landmark of engaging 35,000 new players within rugby union. And in the last two years, it has also seen over 6,500 disabled people pick up a rugby ball and become involved with the game.
Tim Mathias, Inclusion and Accessibility Manager at Premiership Rugby, tells us how inclusion is at the heart of everything they do:
"Our aim at Premiership Rugby is to extend the offer of rugby to all – and our Project Rugby participation programme has been a huge success in providing an introduction to those who have never played the game before or who perhaps felt that it was not a game for them. The relationship with Activity Alliance and being part of the Inclusive Activity Programme has ensured that that community coaches at our Clubs are confident and equipped to cater for all, and help us to broaden our welcome and invite to participate regardless of background or ability."
The Inclusive Activity Programme is a great low-cost development opportunity for individuals and organisations. It involves a practical workshop delivered by an inclusion expert and ongoing online learning opportunities. Activity Alliance delivers the programme in partnership with UK Coaching.
Find out more about Inclusive Activity Programme
Calling all clubs and coaches – are you interested in attending an Inclusive Activity Programme workshop or arranging a bespoke opportunity for your organisation?
Get in touch with our team today. Email programmes@activityalliance.org.uk or call 01509 227753.
For more information visit our Inclusive Activity Programme page.